A-State‰лЊs Dylan Carrion Receives RUGBYMag 2013 College 7s Player of the Year Honors
01/09/2014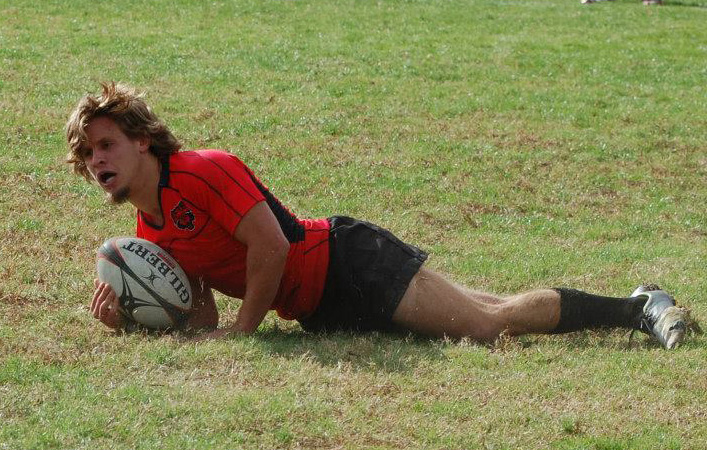 JONESBORO, Ark. — Dylan Carrion, the speedy scrumhalf for Arkansas State University's national champion rugby team, has been selected as the 2013 College 7s Player of the Year by RUGBYMag.com.
Carrion, of Plano, Texas, helped A-State win its second consecutive USA Rugby Collegiate 7s National Championship in November by eliminating six straight opponents. Carrion played every minute of every game. The Red Wolves ended the season with a perfect 19-0 record.
RUGBYMag writer Pat Clifton noted, "The Arkansas State Red Wolves have been the best 7s team in the country the last two seasons. The Red Wolves are back-to-back USA Rugby National Champions, and they haven't lost a 7s match since the fall of 2012 when they dropped just one contest to Life."
Carrion was also selected as the MVP of the national championship tournament for his two-try performance in the final against Life.
Matt Huckaby, who served as interim coach during A-State's championship run, has been pleased with Carrion's play throughout the fall. Shortly before the 7s title tournament, A-State hosted the Elite 7s Invitational, winning all four games. Carrion, a 5-8, 150-pound senior, blazed downfield to score twice in a matter of seconds against Lindenwood and was all over the field throughout the day.
"Dylan had an unbelievable day then," said Huckaby. "He scored on about five or six tries. He was so quick and would just grab the ball and take it upon himself to fight his way through everybody, break away, and get downfield."