A-State Rugby Drops 24-5 Decision to Lindenwood
02/10/2018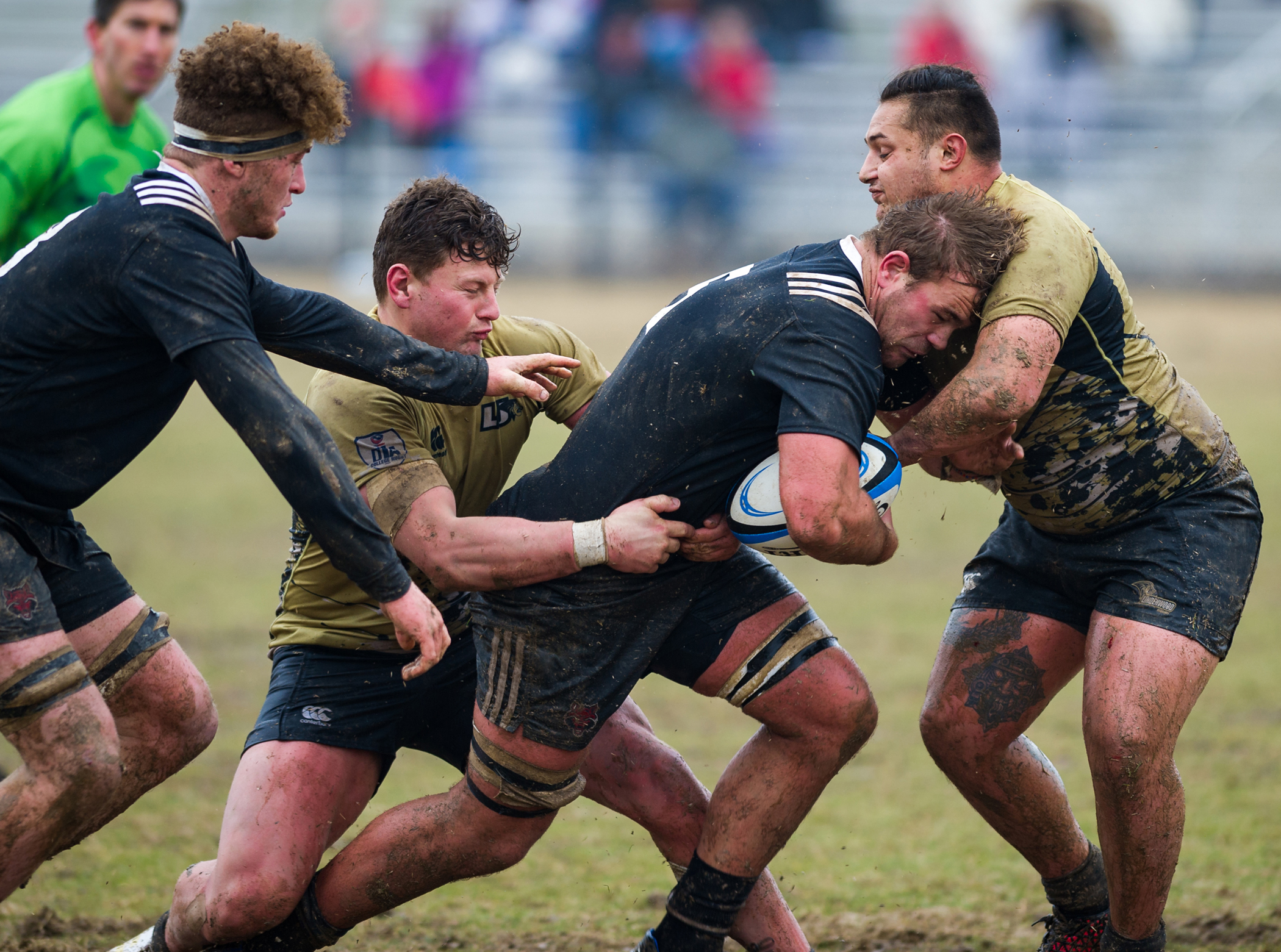 Tabo Maree (with ball) powers forward against Lindenwood.


JONESBORO – Even though Arkansas State University showed tremendous improvement over last week, the Red Wolves fell to Lindenwood University, 24-5, at home Saturday afternoon in men's collegiate rugby.
"I am very happy with the amount of improvement and effort we showed since last weekend," said A-State head coach Blake White whose team lost 67-5 a week ago to Life University on the road. "We were in it today through the entire match."
The Red Wolves can't seem to get a break in the home schedule, weather-wise, as both teams battled chilly temperatures, intermittent rain, heavy fog and muddy field conditions. Tanner Pope scored the non-converted lone try for A-State in the second period around the 11-minute mark.
Lindenwood got on the scoreboard nine minutes into the game and scored again to put the Lions up, 14-0, at the halfway mark. Three penalty kicks in the second half helped Lindenwood to the win.
White mentioned the efforts of Red Wolf players Calvin Gentry, a center from Memphis, and Val Balande, a full back from Bordeaux, France, saying, "Val really relieved some of the pressure for us."
Arkansas State travels to Clemson, S.C., Saturday, Feb. 17, to play the Clemson Tigers at 1 p.m. (Central).