A-State Engineering Students Win at Deep South Conference
04/10/2015
JONESBORO – In regional competition with 13 other universities, a team of civil engineering students from Arkansas State University is the overall winner in steel bridge construction.
The bridge team also captured the sub-categories of stiffness, efficiency, economy, and lightness.
Now the team from A-State's student chapter of the American Society of Civil Engineers (ASCE) is getting prepared for the national competition, which will be next month in Kansas City.
Jason Stewart, instructor of civil engineering and director of the civil engineering program, is faculty adviser to the ASCE students who competed in the organization's Deep South Conference in Oxford, Mississippi.
"The A-State student chapter of ASCE (American Society of Civil Engineers) prides itself on developing its members into competent, skilled, productive, and well-rounded engineers," Stewart said. "Through extra-curricular activities such as the Deep South Competition, they seize the opportunity to hone their engineering skills and expertise and showcase the results of those efforts."
Steel bridge team members who are headed to Kansas City are Hunter Eastman of Redfield, a junior (bridge captain); Steven Rollins of Paragould, a junior and bridge co-captain; Kyle Jackson of Blytheville, a sophomore; Austin Hales of Conway, a senior; Payton Hills of Pocahontas, a senior; Steven Shatzer of Jonesboro, junior; Nicholas Meachum of Wynne, a junior; and Robert Meier of Pocahontas, a junior.
"The competition teams are completely student-led, and they manage the project in all ways," Stewart continued. "In the case of the steel bridge team, the students established a timeline for their project and executed their design plan accordingly. They did all of the fabrication in-house with the exception of a single bridge component which required equipment which was not available on campus."
A-State also won second place overall in the surveying competition, earning first-place honors in two of the three components.
"The steel bridge team demonstrated outstanding engineering skills and project management in the completion of the A-State 2015 Student Steel Bridge competition entry. They put in the hours and energy necessary to make the project a success," Stewart also said. "I am extremely proud of the efforts of the entire team, and I was very excited to see them get the first place finish results as a reward for their hard work and dedication to the project."
Officially known as the National Student Steel Bridge Competition, it is sponsored by the American Institute of Steel Construction and ASCE. The regional competitions, such as the Deep South conference, serve as qualifiers for the national competition, which will be hosted by the University of Missouri – Kansas City, May 22-23.
Deep South is comprised of 14 universities including Memphis, Mississippi State, Ole Miss, LSU, New Orleans, Louisiana Tech, Louisiana Lafayette, Tennessee-Martin, Christian Brothers, UALR, Jackson State, Southern, and McNeese.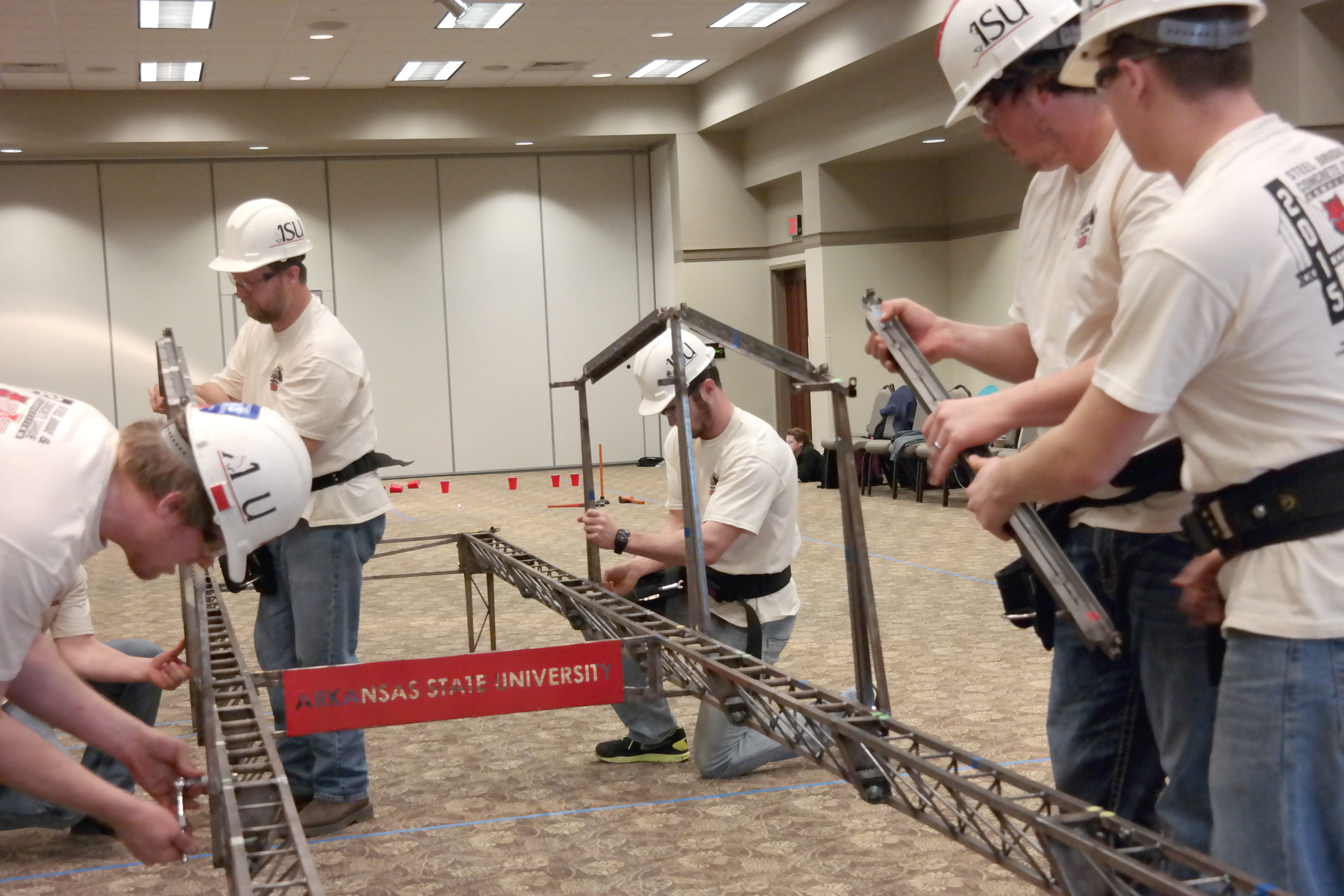 A-State's bridge-building team competes at Deep South Conference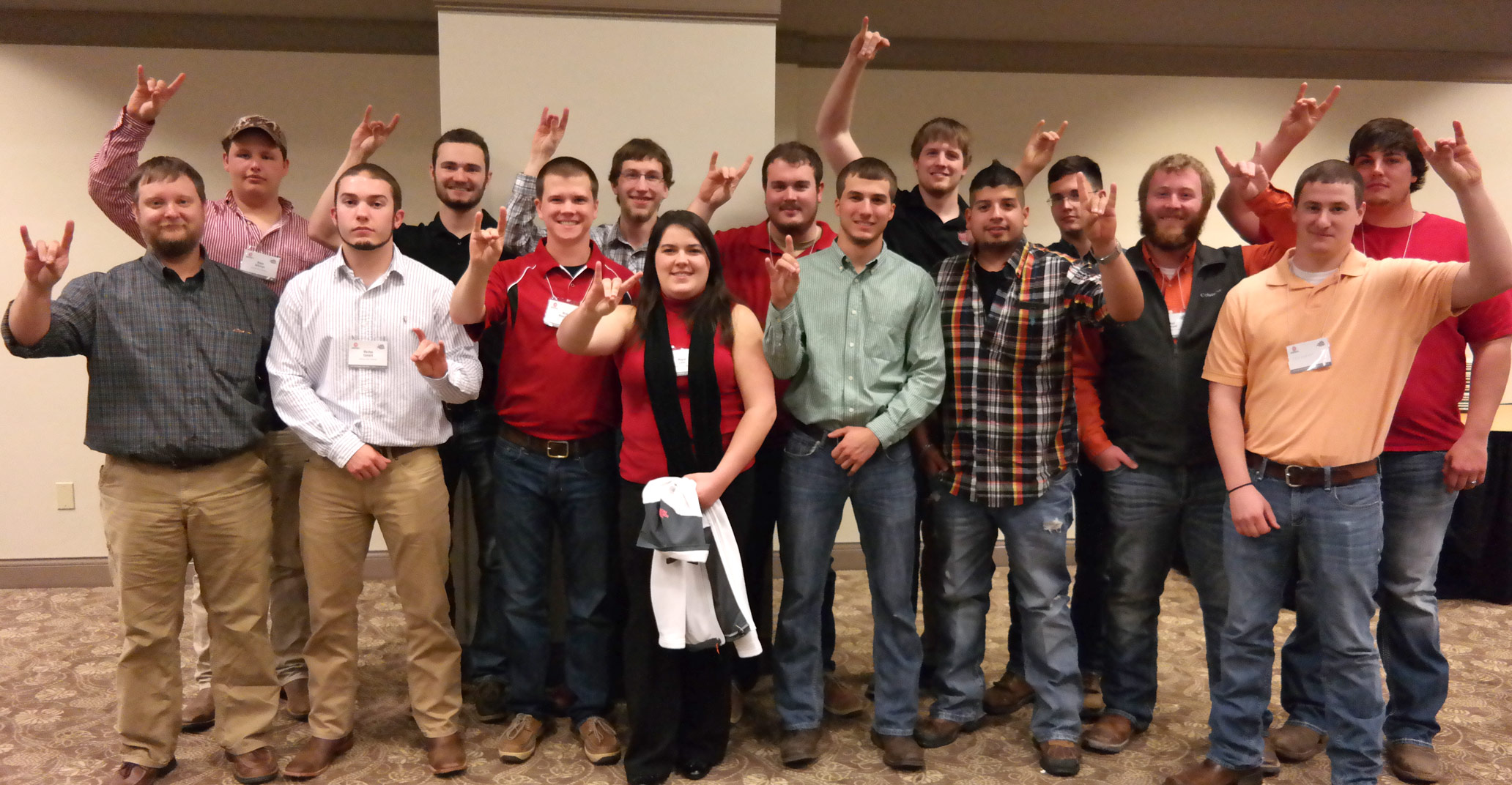 A-State engineering students at Deep South Conference