A-State Alumni Association Announces 2017 Distinguished Alumni
09/08/2017
JONESBORO – The Arkansas State University Alumni Association announced Friday that Joe Miles of Mountain Home, retired Maj. Gen. James E. Simmons of Port St. Joe, Fla., and Beth Smith of Jonesboro have been named as the recipients of its 2017 Distinguished Alumni Awards. The awards will be presented during Homecoming on Saturday, Oct. 14.
This is the 34th year the association has recognized the university's most outstanding alumni, and each of the recipients has attained an outstanding record of professional and civic achievements, in addition to giving extraordinary support to Arkansas State. A Homecoming ceremony recognizing this year's honorees is scheduled for halftime of the Red Wolves' football game against Coastal Carolina.
"Congratulations to Joe, James and Beth for being selected as 2017's A-State distinguished alumni," said Margo Aufderheide Kagebein of DeWitt, president of the Alumni Association. "The Alumni Association's board of directors selects the recipients annually, and these three individuals are certainly deserving, based on their professional achievements, community service and devotion to Arkansas State University."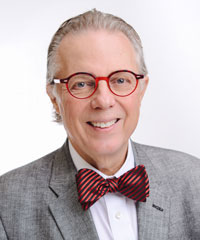 Joe Miles
Joe Miles Mountain Home
Actively engaged in community banking for almost 40 years since he earned his Master of Business Administration from Arkansas State in 1977, Miles is currently president of Integrity First Bank of Mountain Home and a member of the Integrity First Bank board of directors.
Miles earned his Bachelor of Science in marketing from A-State in 1974, and since that time has served his alma mater as a member of the ASU Foundation Board of Directors from 1993-96 and again from 2009-present, including his role as chairman from 2014-16. A former member of the A-State Alumni Association Board of Directors and a 1924 Sustaining Life member, Miles is a member of the Board of Regents at the Barret School of Banking in Memphis, former chairman of the Arkansas State Police Retirement System Board of Trustees and past president of the Mountain Home Area Chamber of Commerce.
An Eagle Scout, a member of Sigma Phi Epsilon fraternity and former chairman of the Arkansas Bankers Association, Miles was described by his nominators as someone whose "commitment to the success of Arkansas State University is unquestioned," and someone who "through his vision and leadership skills, has done an outstanding job of advancing the ASU System. In an increasingly complex arena, he has proven his ability to serve the needs of the public and to earn the trust of those he serves."
Joe and his wife Kathryn have four children, Lynli, Evelyn, Emily and Elizabeth.
---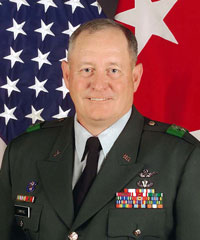 James E. Simmons
Major General James E. Simmons
Port St. Joe, Fla.
James Simmons came to Arkansas State from Newport High School on a football scholarship in 1969. During his time at A-State, he played on one national championship team and two conference championship teams as a defensive back. He was commissioned a Second Lieutenant of Armor following his graduation from Arkansas State in 1974 and was later recognized as the highest-ranked officer commissioned out of the ROTC program in the United States.
Simmons' military career spanned 35 years, commanding armor, infantry, calvary and aviation forces in the United States, Europe, Korea and the Middle East. He was selected as a brigadier general in 1999, serving as the Assistant Division Commander of the 1st Cavalry Division, Commander Combined Joint Task Force Kuwait, Commander Combat Readiness Center, Deputy Commander III Corps and Fort Hood, Texas, Deputy Commander III Corps Forward, Kuwait and Iraq, Commander III Corps Rear and Fort Hood, Deputy Commander Multi-National Corps Iraq.
He is a two-time recipient of the Distinguished Service Medal, a five-time recipient of the Legion of Merit and a recipient of the Department of Defense Superior Service Medal, the Bronze Star, the Air Medal and numerous service and campaign medals. He is a Master Army Aviator, earned his Airborne and Ranger qualifications in 1973 and in 2016, and was inducted into the Army ROTC Hall of Fame.
Simmons, a 1924 Sustaining Life member of the A-State Alumni Association, has also been inducted into the Arkansas State ROTC Hall of Honor, the Arkansas State Sports Hall of Fame and the Arkansas State University Sports Hall of Honor.
"His record of service and achievements are certainly worthy of full consideration," one of his nominators wrote.
He and his wife Rita have one son, James. James and his wife Michele have three children, James, Miles and Matilda.
---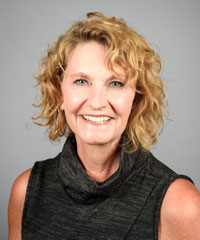 Beth Ashcraft Smith
Beth Ashcraft Smith
Jonesboro
Ten years after earning her Bachelor of Science degree from Arkansas State in 1982, Beth Smith returned to the A-State campus and began a career that spanned 25 years. Named director of alumni relations in 1997, Smith left an indelible footprint on the campus as the driving force behind the planning and construction of the Cooper Alumni Center, then spearheaded the effort that retired the bank loan on the facility in just over five years.
During her tenure with the Alumni Association, A-State's percentage of alumni giving led the Sun Belt Conference. Herself a 1924 Sustaining Life member of the A-State Alumni Association, she was elected to the international board of trustees of the Council for Advancement and Support of Education (CASE) in July 2014 and received the CASE District IV Distinguished Achievement Award in 2016.
Smith serves on the Board of Directors of the Jonesboro Regional Chamber of Commerce and is a Founder's Circle member of the Women's Business Leadership Center at A-State. She is a past president and life member of Junior Auxiliary and a Paul Harris Fellow of Rotary International. Now retired from Arkansas State, Smith is now the managing agent for the Jonesboro Advertising and Promotion Commission.
"She truly bleeds scarlet and black, and has since she began at Arkansas State," said one of her nominators. "She is a person of integrity and stature. She takes pride in her alma mater not only because she has worked as the executive director for the alumni association, but because she loves this university with all of her heart and soul."
# # #