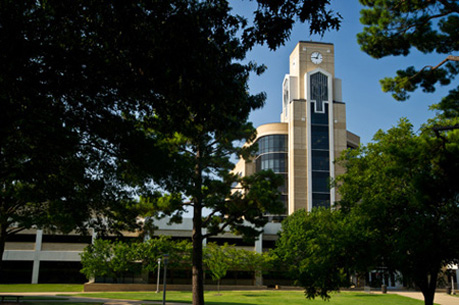 Embracing the past, Imagining the future

Focusing on its mission to educate leaders, enhance intellectual growth and enrich lives, Arkansas State University is the catalyst for progress in our state, the Delta and the Mid-South region.
Founded in 1909, A-State meets the challenges of continuing as a destination university for more than 14,000 students through the combination of world-class research with a long tradition of student-friendly instruction. The second largest university in Arkansas, Arkansas State is a doctoral-level national institution with more than 150 degrees areas of study, including a robust online program, and a diverse student body from across the nation and the world.
The economic and cultural engine of Northeast Arkansas, A-State's public-private partnerships include hosting the New York Institute of Technology College of Osteopathic Medicine which is Arkansas' first osteopathic medical school, the creation of Mexico's first American-style university with ASUCQ in Queretaro, and working with O'Reilly Management for the Red Wolf Convention Center and Embassy Suites.