Dr. John Artim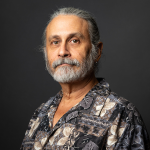 I am a …
First generation college student
Boomer
He/His
Late-life PhD student and now lecturer
Teacher teaching to make a difference
Researcher contributing to our understanding of nature and humanity's relationship to the natural world
Systems analyst
Academic Interests
Ecology in general and specifically aquatic ecology and ecology of coral reefs
Environmental sciences especially its multidisciplinary nature
Case studies in environmental sciences as a teaching tool
Self-authorship theory applied to teaching STEM students
I am happy to share my research, my teaching, and my thoughts. Please reach out and start a conversation!
Contact me …
jartim@astate.edu


Dr. Maureen Dolan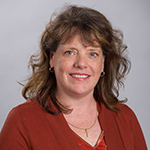 I am a...
Woman in Science
Single Parent Scientist
Science Educational Outreach (K-12)
Academic Interests
Biotechnology
Molecular Biology
Cell Biology
Research interest focuses on applying science discovery to solve real world issues in areas of protein-based therapeutics for animal and human health and molecular diagnostic development.
Happy to meet with students to discuss science-related career options, developing good study skills and honing your science communication skills.
Open to sharing experience as an entrepreneur in the biotech/diagnostic sectors; resource for students with interest in starting science-based company.
Also willing to share my winding road and lessons learned as a woman in science, single parent, faculty and researcher.
Contact me:
mdolan@astate.edu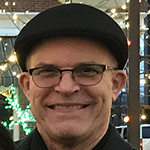 I am a...
Resource
He/Boomer
First Generation
Professor and scientist
Academic Interests
Zoology and Ecology
Ecotoxicology
I'll share my broad community experiences in our conversation.
Contact me:
jlfarris@astate.edu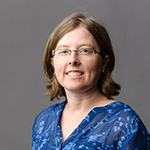 I am a...
Working parent
Woman in science
Mental health advocate
Academic Interests
Entomology
Environmental Sciences
Molecular Biosciences
My door is always open for anyone who wants to come in to visit and talk. I enjoy nature, especially insects and love to travel. I also love to spend time with my family and play the violin.
Contact me:
tmckay@astate.edu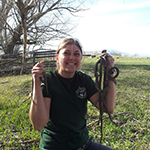 I am a...
She/Her
Working parent
Mental health advocate
Academic Interests
Physiology
Herpetology
I am more than happy to share my experiences as a woman in science who is balancing personal well-being with being professionally productive, a good mom and partner, and effective mentor and teacher.
Contact me:
lneumanlee@astate.edu
www.neumanleelab.weebly.com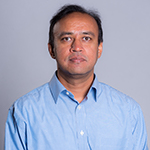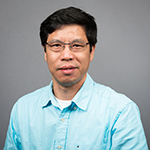 I am a...
He/His
Sports fan
Amateur table tennis player
Academic Interests
Cell Biology
Cancer Biology
As someone with an Asian background and substantial international experiences from countries including China, Japan and the U.S., I would be happy to share my experiences, especially those pertinent for having a successful career in science and becoming an effective educator.
Contact me:
gzhou@astate.edu