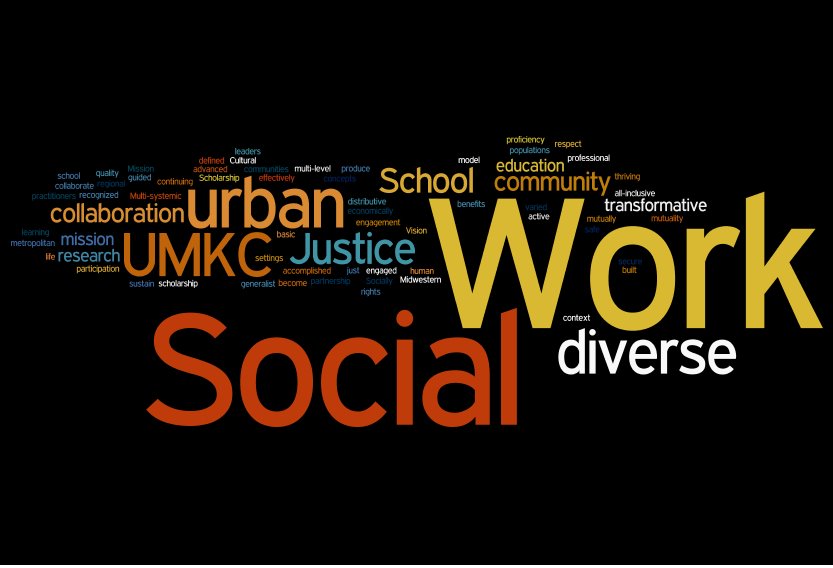 Social work is a career in which you can make a meaning difference in people's lives.
A-State's Social Work Program offers both Baccalaureate and Master's degrees and is fully accredited by the Council on Social Work Education. Social Workers engage in generalist practice and may be hired in a variety of settings with the BSW degree. Social Workers with the MSW degree are prepared for licensure and advanced practice in a Clinical setting. Clinical Social Worker diagnose and treat more serious mental, behavioral, and emotional issues. There are many career opportunities for social workers, both BSW and MSWs, to work in a variety of settings including mental health clinics, schools, and hospitals.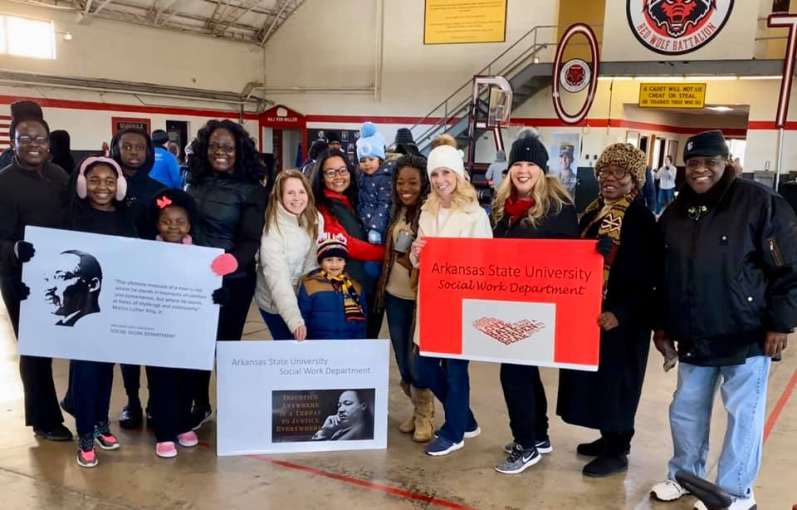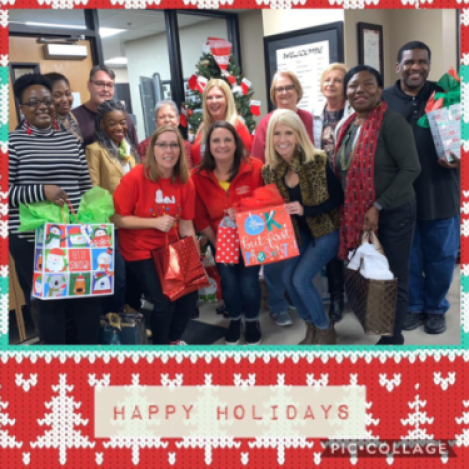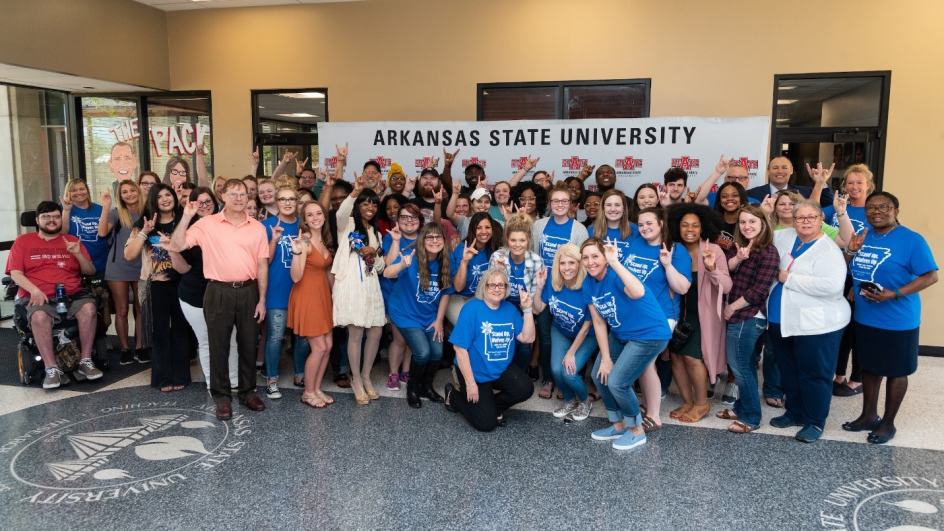 The BSW graduates receive a professional degree that prepares students for generalist social work practice, which enables graduates to be licensed by the state. Having a BSW degree may reduce the amount of time and expense required for a Master's degree. BSW graduates are eligible for a one year accelerated MSW program. A-State's graduate degree in social work emphasizes trauma infused cognitive behavioral therapy because research has shown that many life difficulties stem from early trauma, abuse, or neglect. Students can also complete a certificate in Addictions Studies while completing their MSW. Full and Part Time plans of study are offered. Both BSW ad MSW programs are fully accredited by the Council on Social Work Education. Social Work education is a competency based approach that prepares students with the knowledge, skills and values required for professional practice. The Department of Social Work systematically evaluates student achievement and development to assure that graduates are competent for generalist and advanced social work practice. To review the Department's Assessment Reports, click here.
Who are Social Workers and what do they do?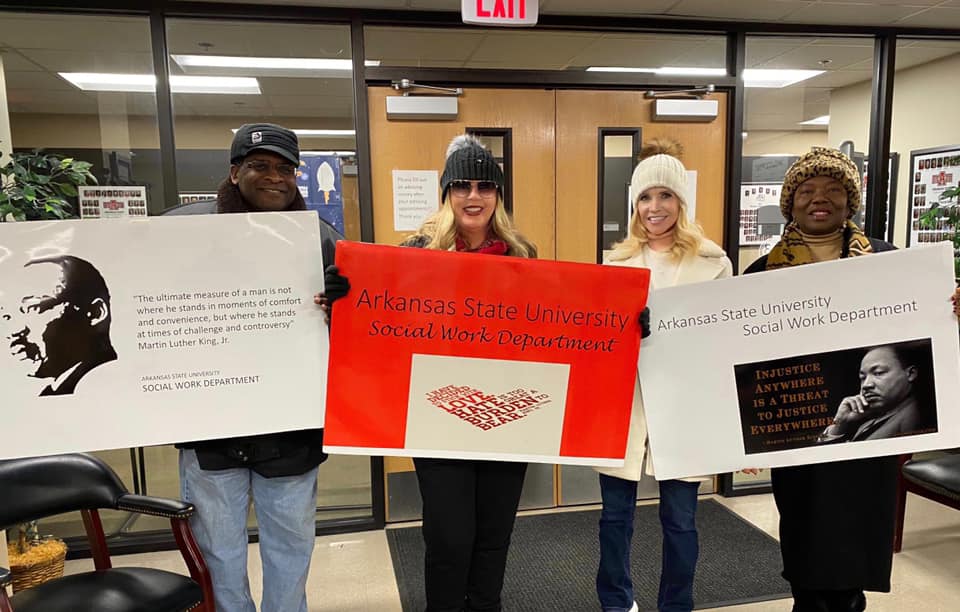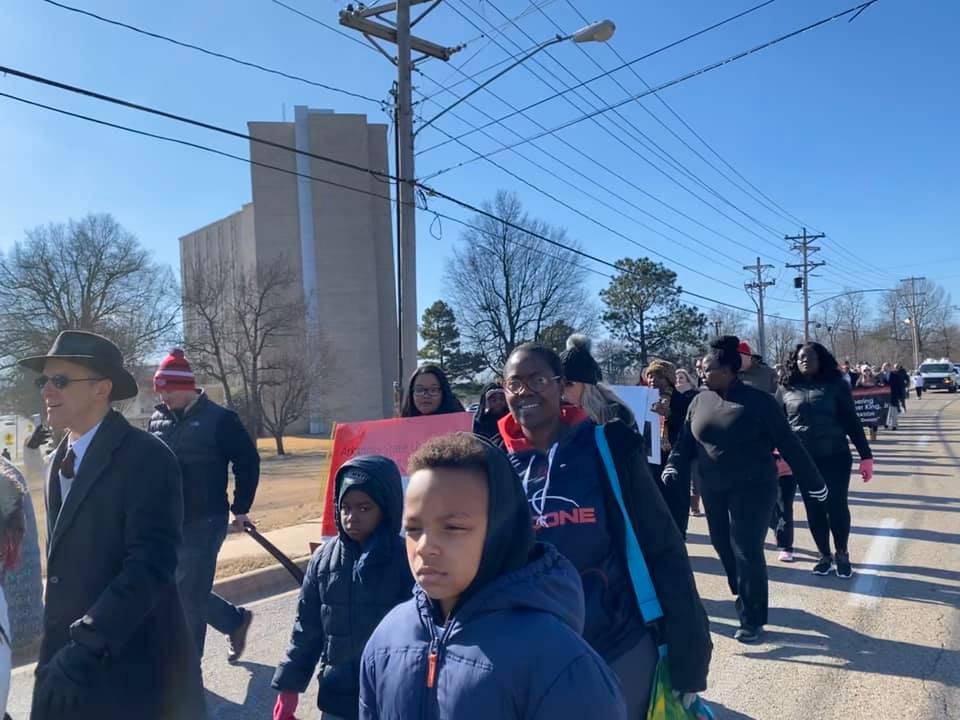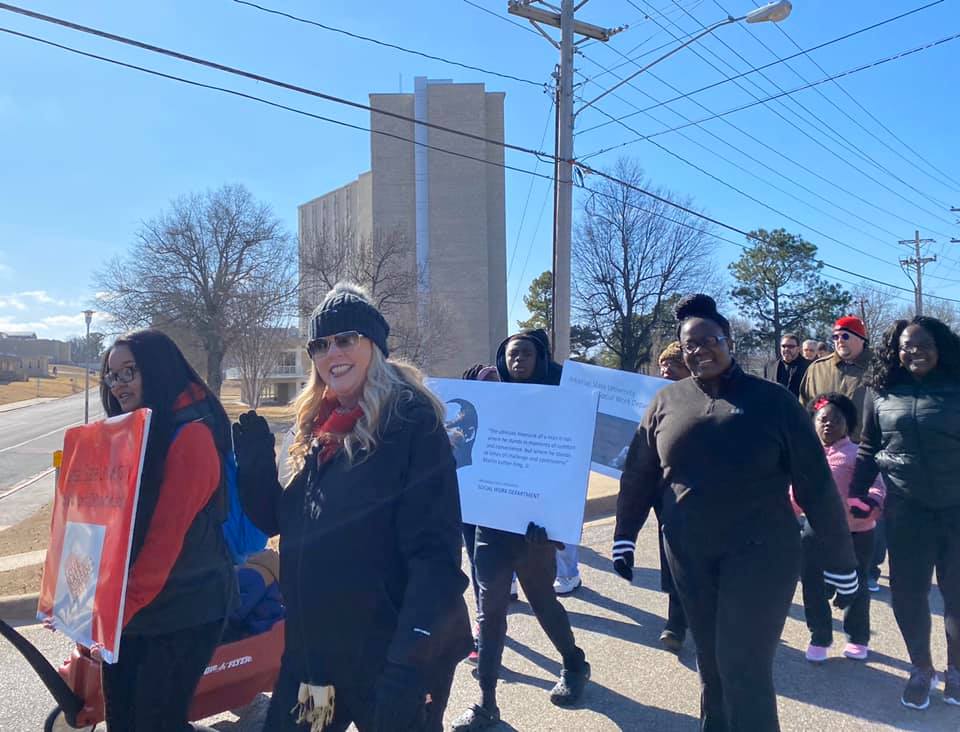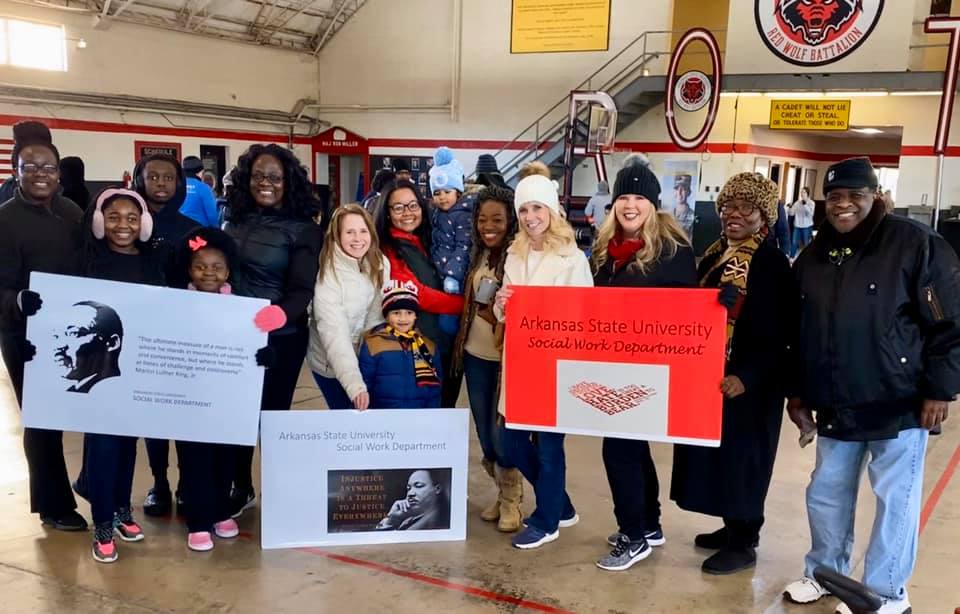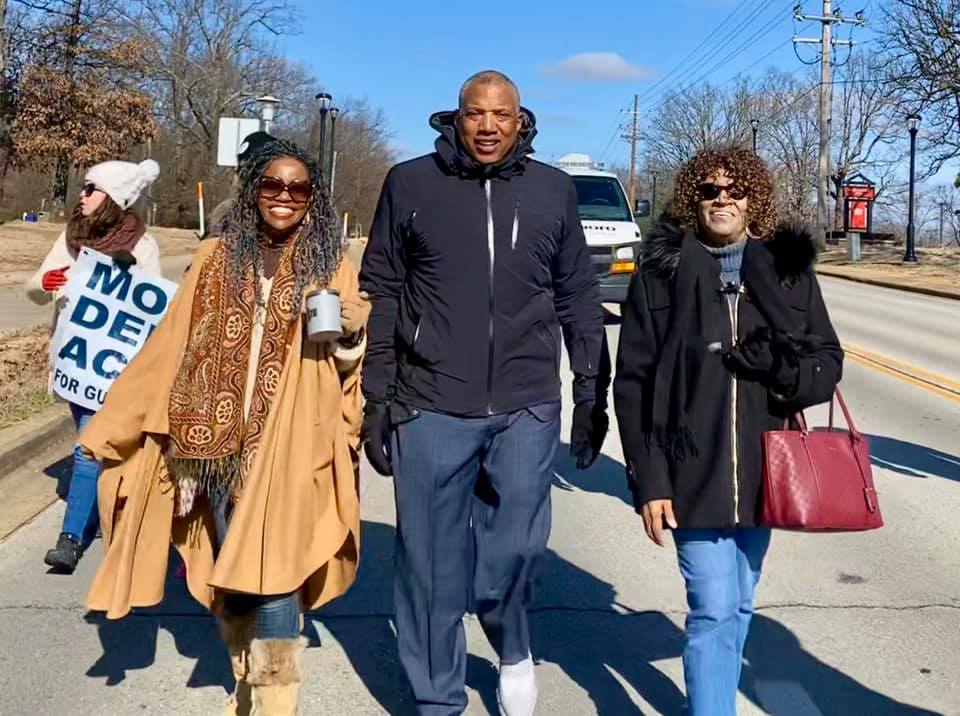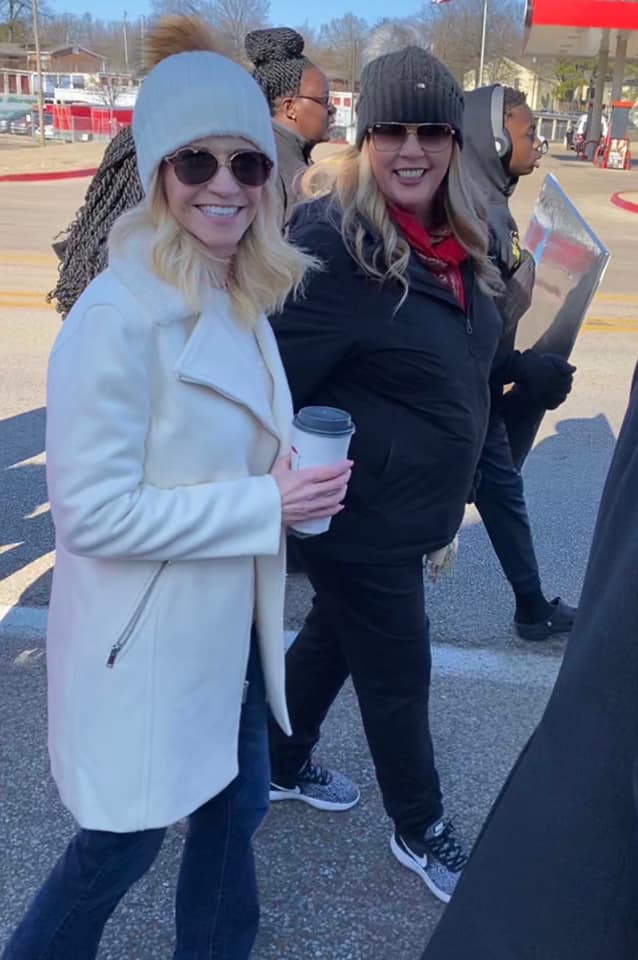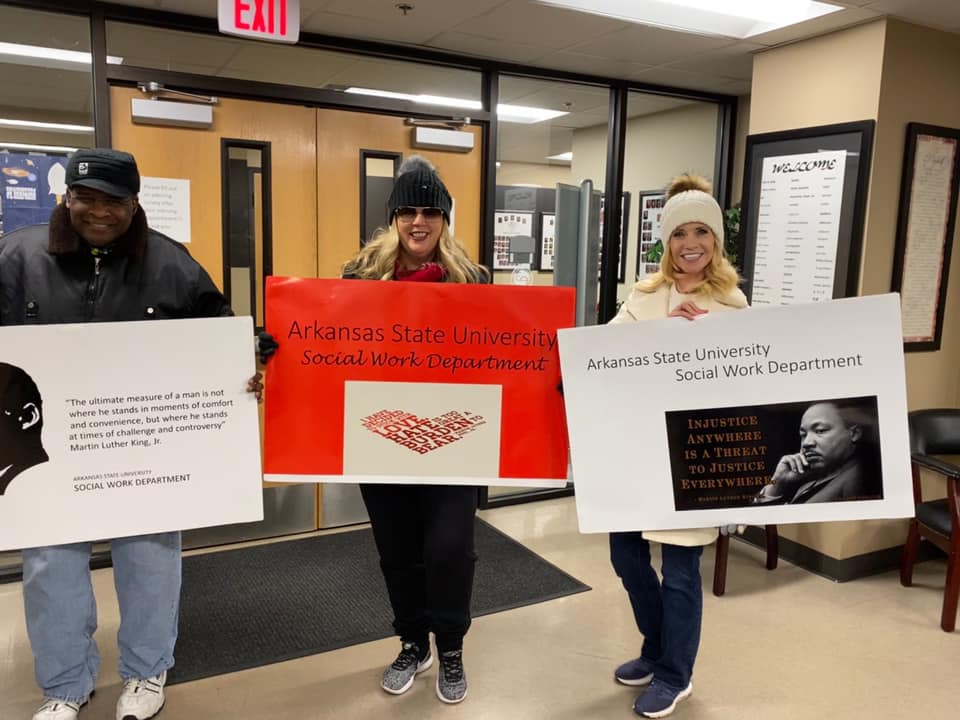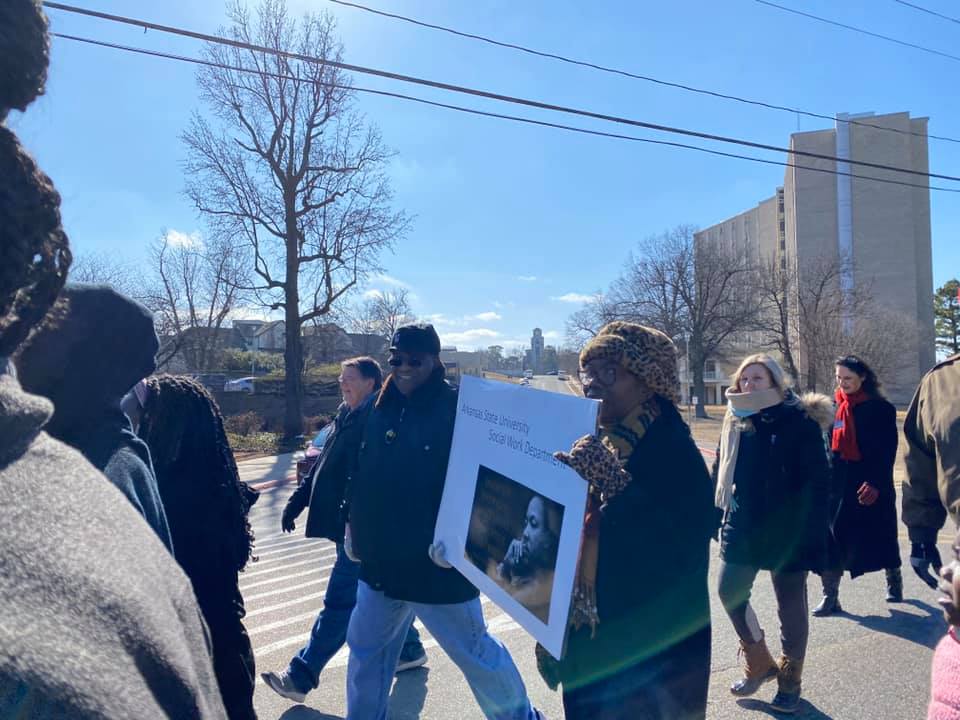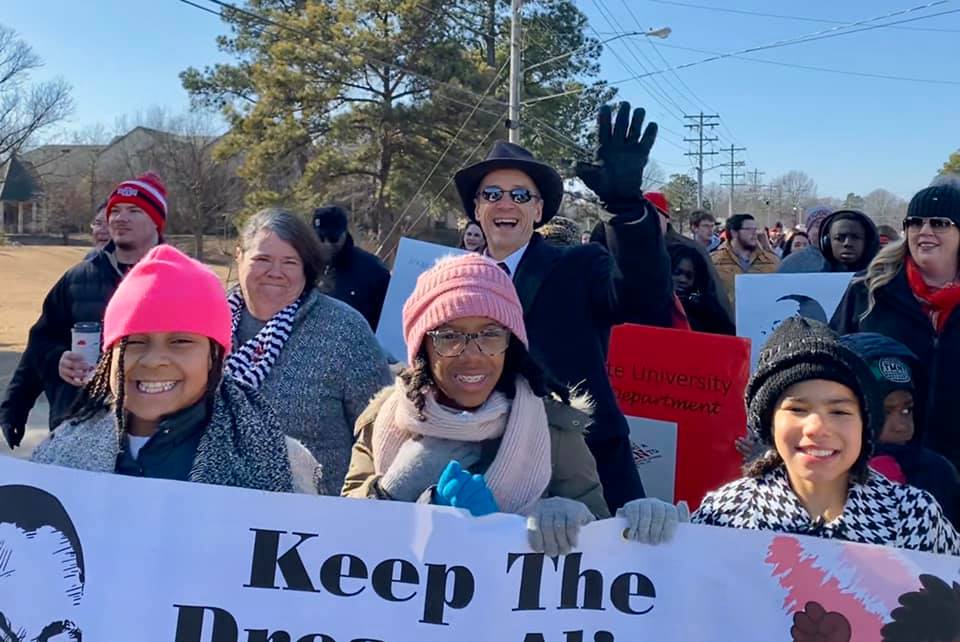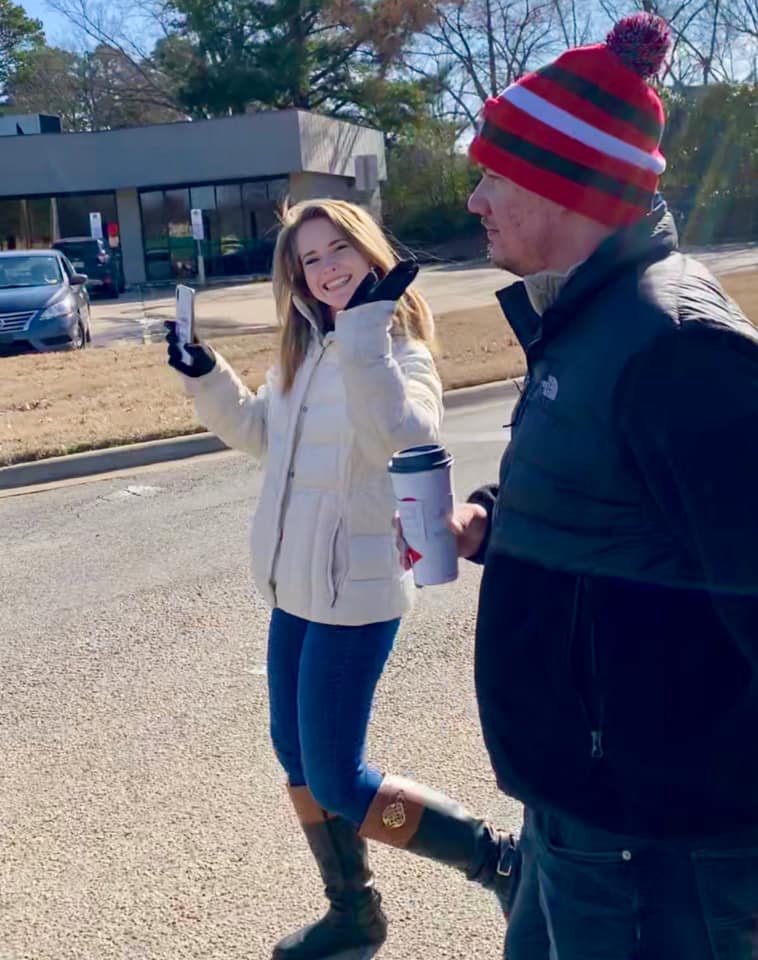 One of the Emerging Young Alumni Award Recipients for 2020
Adam Watkins and his former academic advisor, Scott Burcham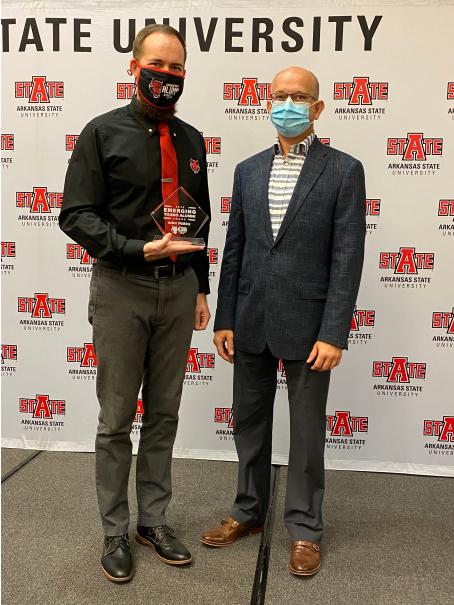 2019 Scholarship Recipients
Congratulations to our 2019 Scholarship Recipients!!!!!!!!!!!!!!!
Hattie Harding King - Ryan Family Scholarship
Bianca Harris - Freer Social Justice Scholarship
Not Decided Yet - Martha Ivener Scholarship
View details >>
Child Abuse Awareness
April is Child Abuse Prevention and Awareness month. On April 9th, A-State Title IV-E Academic Partnership for Public Child Welfare and A-State Department faculty, staff, and students came together to put out pinwheels. Dr Damphousse made a public recognition of Child Abuse Prevention and Awareness month.
Why a pinwheel?
As the symbol for child abuse prevention, the pinwheel represents hope, health and happiness. The pinwheel is a happy and uplifting symbol of childhood and represents our efforts to ensure the healthy development of children. The pinwheels serve as a reminder that we all have a responsibility to create communities that promote healthy environments for children.
To report suspected child abuse and neglect:
1-800-482-5964