Our Mission
The mission of the College of Business at Arkansas State University is to provide a high quality business education to traditional and non-traditional students from the Mid-South and international students emphasizing leadership, international business, technology, decision tools and social responsibility. In addition, the College of Business is committed to the support of regional businesses and communities through research, economic development and consultative services.
Our History
The Griffin College of Business began as a Division of Business in 1946 and became the College of Business when Arkansas State was granted university status in 1967. It became the first named college at Arkansas State in April 2018 to honor the transformative gift provided by 1948 alumnus Neil Griffin. The Griffin College received initial AACSB accreditation of its bachelors programs in 1979 and accreditation of the MBA program in 1985. The college is comprised of four academic departments: Accounting, Computer & Information Technology, Economics & Finance, and Management, Marketing, and Supply Chain. The Delta Center for Economic Development is the outreach branch of the college. This center provides students with the opportunity to participate in various college initiatives to partner with the business community to enhance the economic growth and development of the region and state. In April of 2018, alumnus Neil Griffin made a historic gift to A-State to name the College of Business.
Neil Griffin (1926-2020)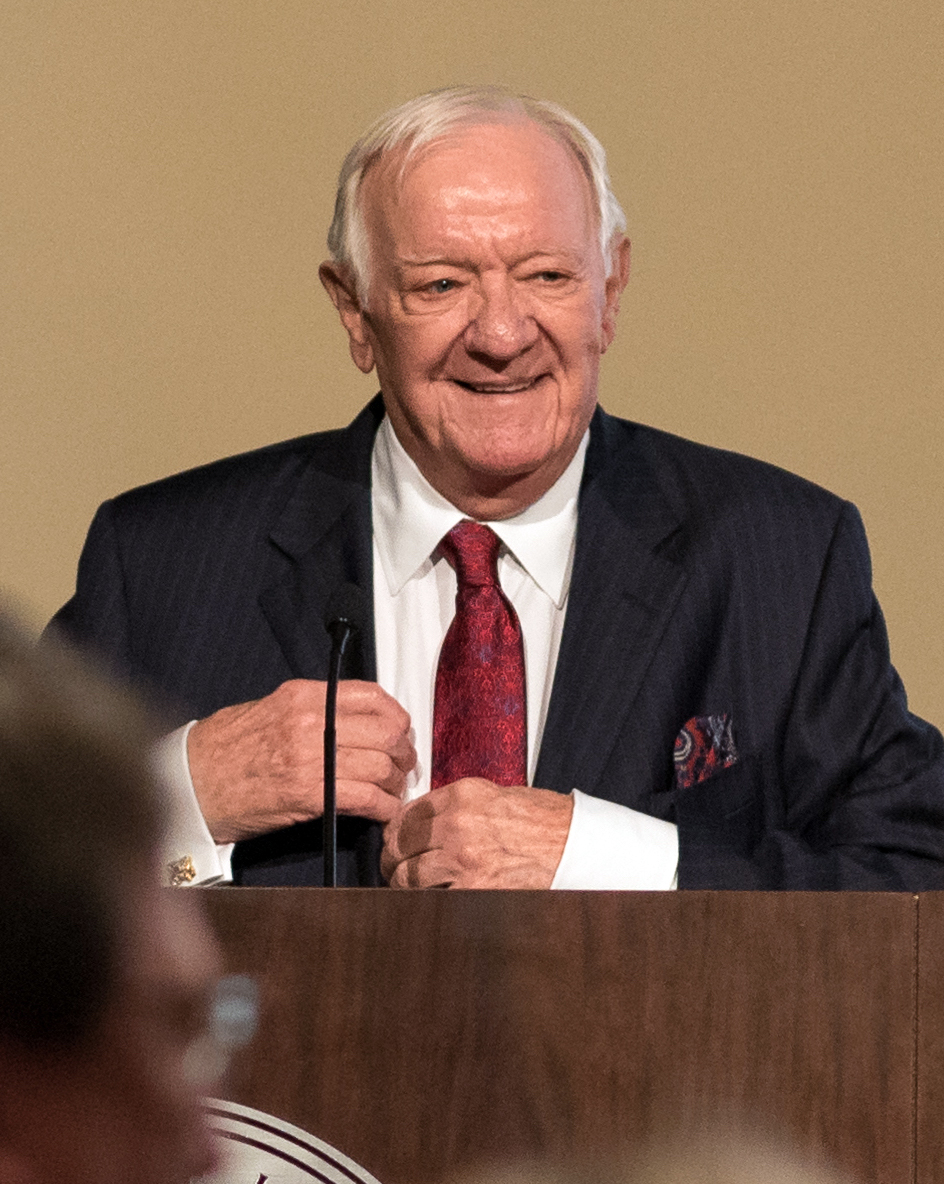 Neil Griffin
Arkansas State University alumnus Neil Griffin of Kerrville, Texas, made a historic $10 million gift to his alma mater. In recognition of the largest individual gift to an academic program, the university requested from the ASU Board of Trustees approval to rename the business college as the Neil Griffin College of Business.
A Naval veteran of the Pacific theater, Griffin was a native of Needham Community near Jonesboro, and enrolled at then Arkansas State College after his discharge. Graduating with his degree in business administration in 1948, he began his career in professional accounting, moving on into banking, investment banking and CEO of two publically held corporations. After retirement, Griffin was engaged primarily in philanthropy and angel investing with emerging industries. He and his family have been major contributors in the past to Arkansas State, initiating a scholarship endowment of $5 million in 2012, as well as to cancer treatment and research, fine arts and numerous other causes across the U.S.
He received an honorary doctorate at our 2018 Spring Commencement Ceremony on May 12, 2018. Griffin was the 18threcipient of an honorary doctorate awarded by Arkansas State in a tradition that dates back to May 14, 1934, when U.S. Senator Hattie Caraway became the first. Prospective candidates for the degree are reviewed by the Honorary Doctorate Committee, which makes recommendations to the chancellor regarding award of the degree. The chancellor may forward this recommendation to the President and Board of Trustees. Honorary Doctorates are awarded only with approval of the Board of Trustees.