What is AmeriCorps?
AmeriCorps is an organization engaged in performing national service. Within the AmeriCorps network, there are three main programs: AmeriCorps State and National, AmeriCorps NCCC, and AmeriCorps VISTA. Each contain their own unique methods for performing civic engagement. By becoming a member, you will commit to serving the community through supporting the academic achievement of others, mentoring youth, fighting poverty, sustaining national parks, preparing for disasters, and much more.
The efforts you will contribute not only help those in your community, but also everyone in the country. AmeriCorps plays an honorable role in helping families and individuals across the U.S. live a more prosperous life. It is a rewarding experience for its members as well. Each member can expect the following benefits for their service:
Student loan deferment

Skills and training

Living allowance

Limited health benefit options

Education award upon completion of service to help pay for college, graduate school, vocational training, or to pay back student loans

AmeriCorps $2,000 Scholarship (Limited)

Career opportunities with leading employers from the private, public, and nonprofit sectors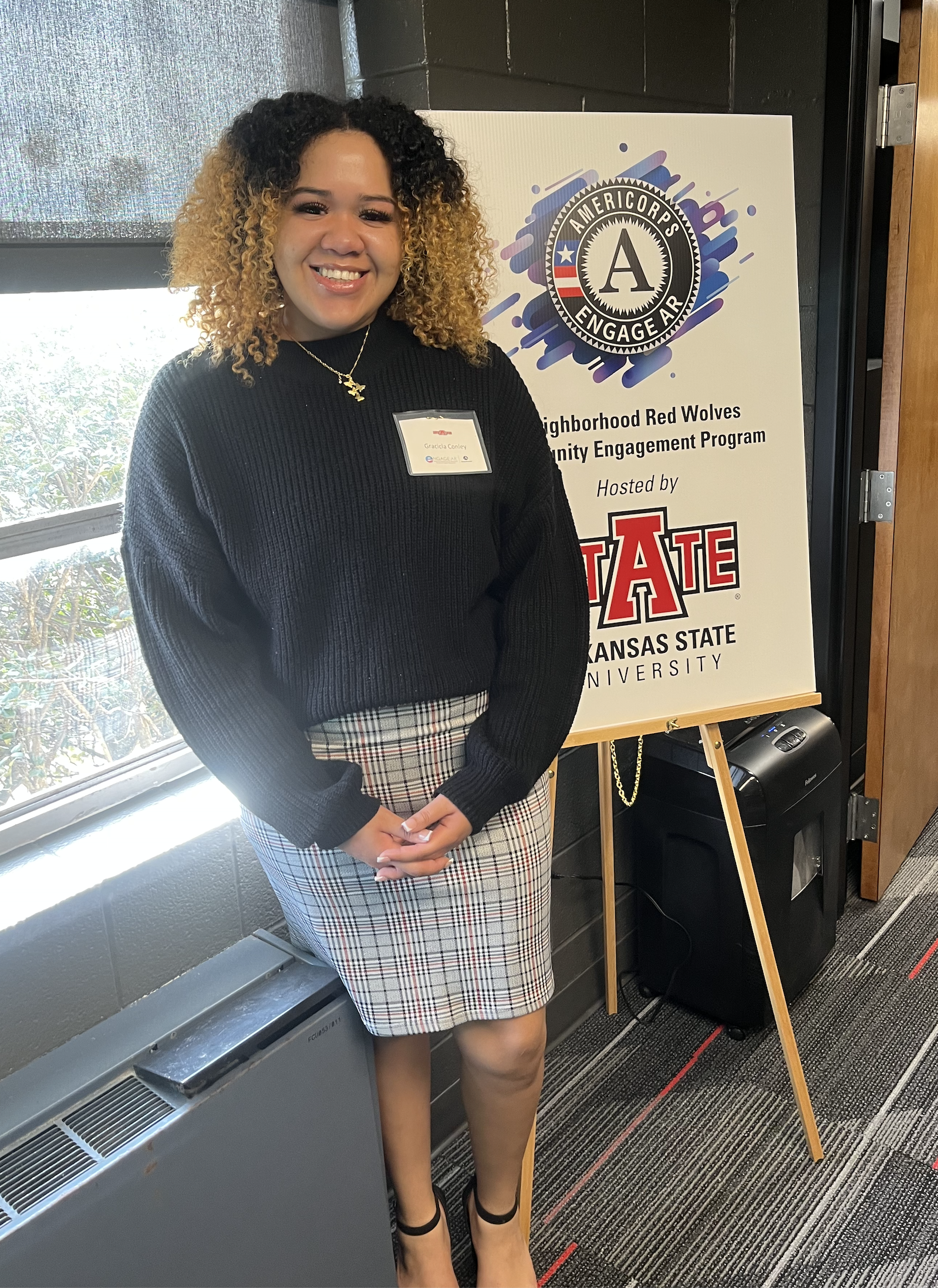 What is The Neighborhood Redwolves Program?
To address the decline in the Arkansas college-going rate and prepare students for successful post-secondary transitions, the Neighborhood Red Wolves Community Engagement Program will engage 14 Math Prep AmeriCorps members (ASU students and volunteers) as tutors to support students in grades 7-9 at three Jonesboro public schools. Math Prep tutors will deliver math-tutoring to support students who are performing below grade level in mathematics.
Members will be trained by the ASU Department of Mathematics and Statistics in math tutoring techniques and are eligible for a living allowance during the program and an educational stipend upon completion.
Neighborhood Red Wolves Community Engagement is housed in the Division of Diversity & Community Engagement Programs include:
Math Prep Tutors who are current A-State students that commit to serve 300 hours over the course of an academic year and are placed with one of our community partner host sites. Math Prep Tutors are minimum-time AmeriCorps members and provide direct service in education.

Post-Secondary Readiness Mentors members that commit to serve 1,700 hours over the course of the program for 43 weeks providing college planning, post-secondary goal setting, and personal skill development to students. Post-Secondary Readiness Mentors are Full-time AmeriCorps members providing direct service to high school students.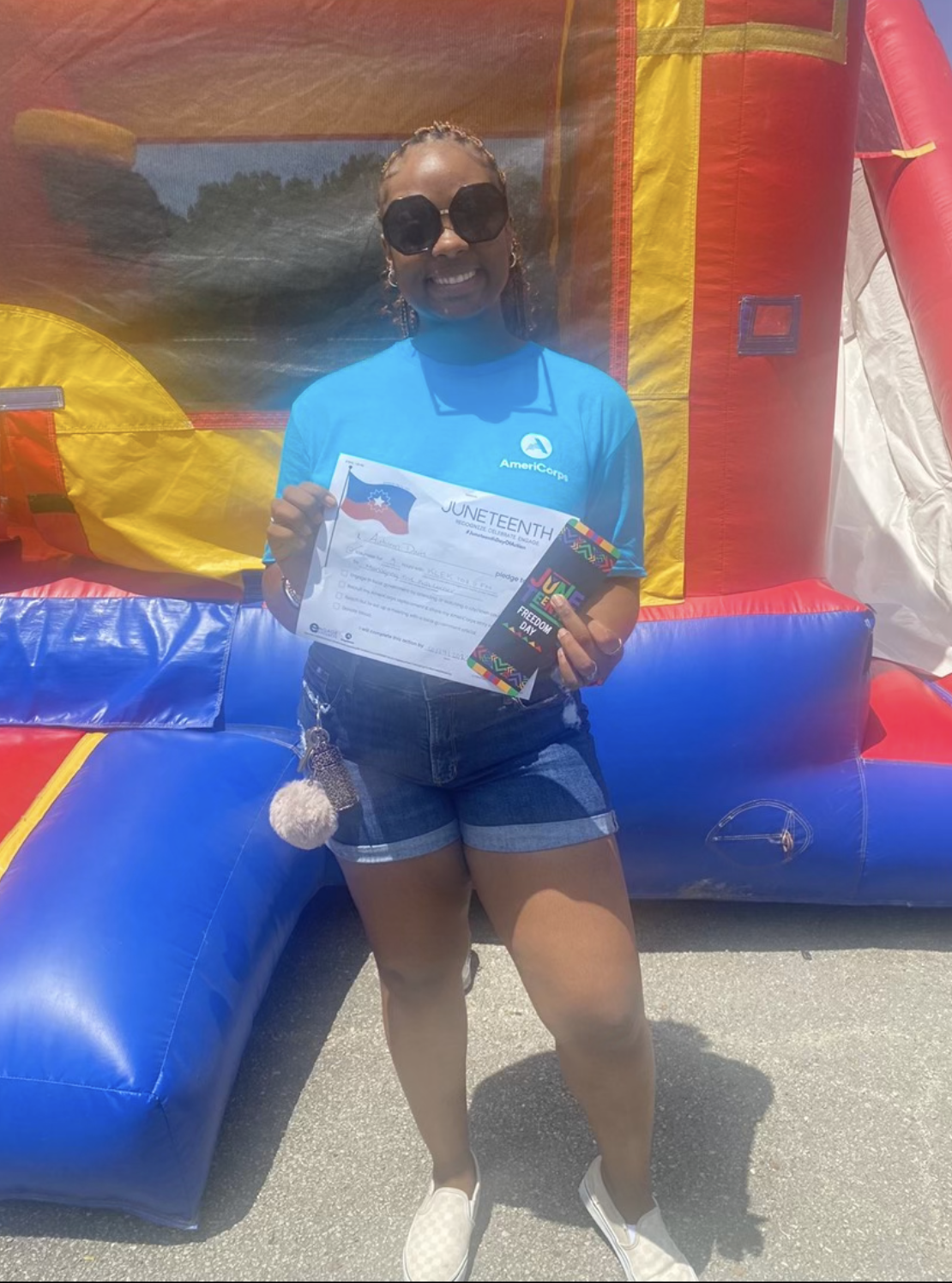 What is the Post-Secondary Readiness Program?
The AmeriCorps program will utilize a student-centered approach that incorporates evidence informed interventions and focuses on individual student needs. Members will serve as mentors to provide individualized support that is often limited in school settings, will support college planning, post-secondary goal setting, and personal skill development with students at a local high school. Training will be provided based upon strategies used by the successful Arkansas College and Career Coach Program, where full-time coaches provide support to students in grades 7-12 as they plan and prepare for life after high school. Two Post-Secondary Readiness Members will serve local public high schools during the school year to mentor students in grades 10-12 and deliver a range of services intended to create student awareness about post-secondary pathways.
Requirements:
Must be U.S. citizens, U.S. national, or legal permanent resident alien of the United States.

Must have completed 90 hours or more in a course of study at a college or university or college graduate.

Must complete 1,700 hours of service (40 hours a week).
Math Prep Tutors and Post-Secondary Readiness Mentors applications are accepted prior to the beginning of each grant cycle with the interviews and selection process continuing until all positions are filled.
There are a number of AmeriCorps Program Benefits including:
Will receive a "living allowance" of $15,100 during 43 weeks of service.

Will receive a stipend from AmeriCorps of $6,345.00 with program completion

If you are an undergrad student at A-State, become eligible to receive a renewable $2,000/year A-State AmeriCorps scholarships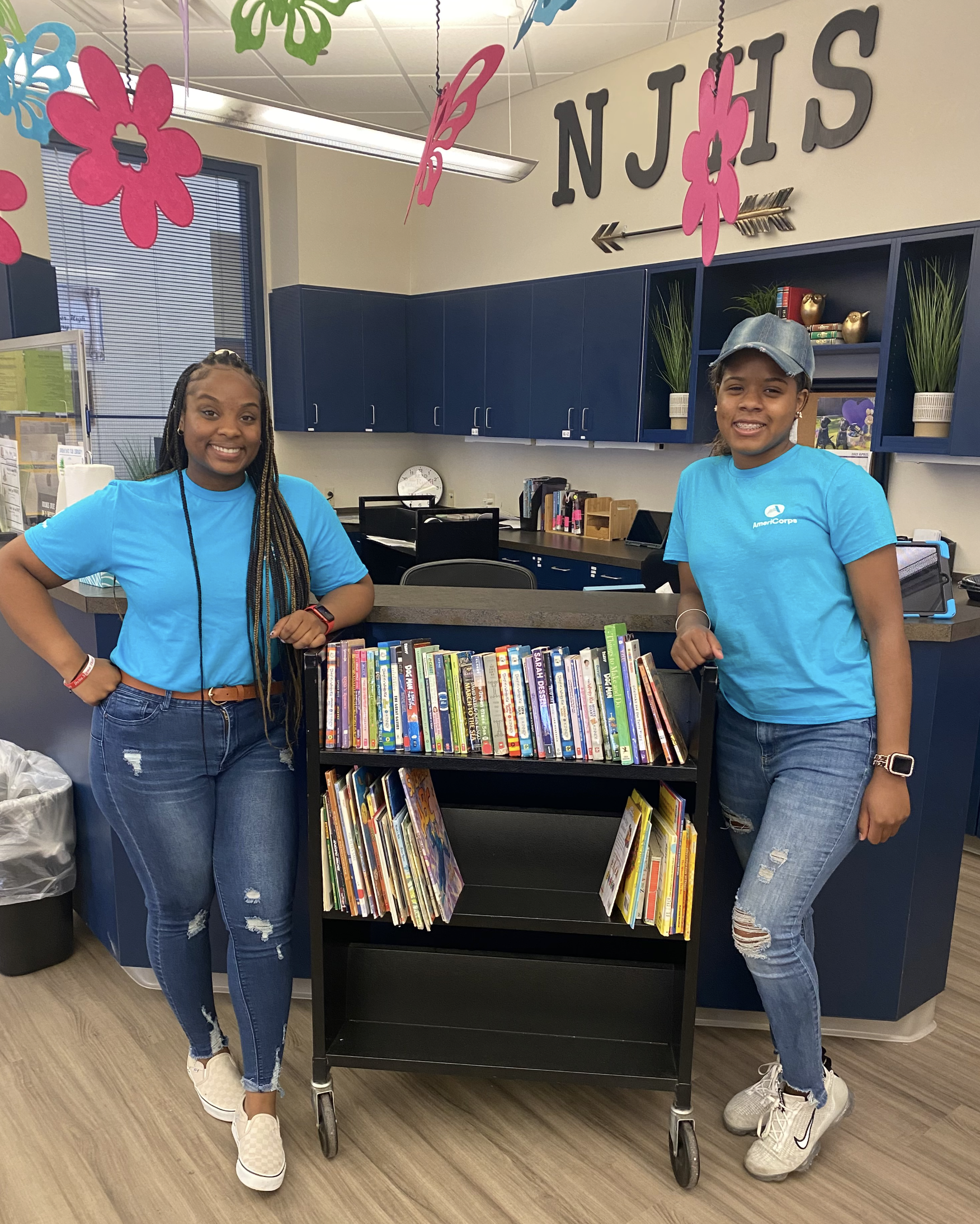 If you are interested in any of the opportunities offered by The Neighborhood Redwolves Community Engagement Program, apply below:
If you have any additional questions, please contact:
Dr. Brenda A. Randle, Director
Neighborhood Redwolves Community Engagement Program
brandle@astate.edu | (870) 972-3081
Learn More at:
EngageAR.org | AmeriCorps.gov | AmeriCorps.gov/VISTA | AmeriCorps.gov/NCCC