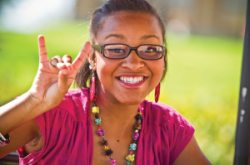 Our Mission
To provide information to the ASU community in a manner that is both interesting and thought provoking in order to:
Enhance students' developmental experiences.
Add to the overall educational process.
Prevent the escalation of problematic situations.
Decrease the stigma associated with counseling services.
Programs and Workshops
Counseling Center staff members are available to provide programs and workshops on a wide range of topics for campus departments, classes, and student groups.
Sample Programming Topics
This list is just a sample of the programming we offer. We can customize a program to meet your specific needs.
• Stress Management
• Sexual Assault Awareness & Education
• Personality Assessment & Interpretation
• Test Anxiety Reduction
• Relaxation Training
• Depression Management
• Time Management
• Career Choices
• Responsible Use of Alcohol
• Anger Management
• Anxiety Management
• Eating Disorders
• Improving Self-Esteem
• Assertiveness Training
• Improving Relationships