Upcoming Career Fairs
Fall 2023
Our career fairs are your chance to connect with employers recruiting for full-time, part-time, and internship opportunities. You can meet representatives of various companies at once. Even if you do not wind up with a job, you can gain inside information about numerous industries and expand your professional network.
Follow this page for more information about our upcoming fairs.
STEM and Agriculture Career Fair
October 10, 2023 / 9 a.m. - 1 p.m. / Centennial Hall
This event is designed for students who are majoring in the STEM and Agriculture fields to network with hiring managers who are seeking to hire interns and full-time employees. Graduate schools and military branches will also be present.
---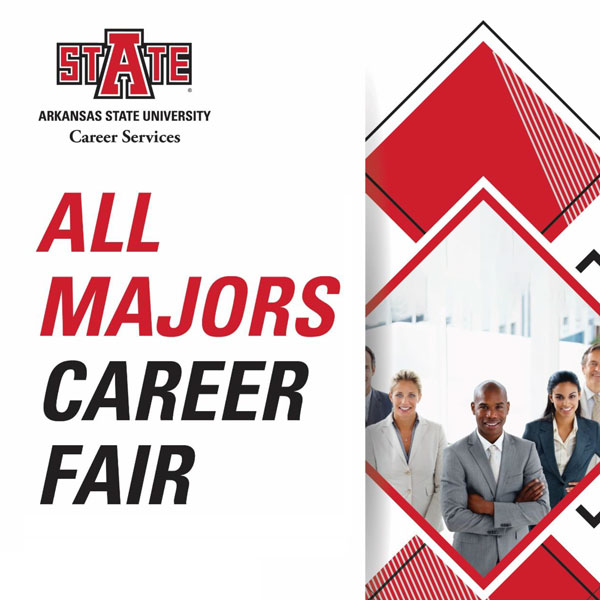 All Majors Career Fair
October 11, 2023 / 9 a.m. - 1 p.m. / Centennial Hall
The All Majors Career Fair is a networking event for Arkansas State University students and alumni to meet with industry recruiters in their career field. Graduate schools, military branches, and A-State Departments will be present at the Fair.