Violin-Piano Duo Opus Two to Perform for Lecture-Concert Series, Give Masterclass
02/22/2023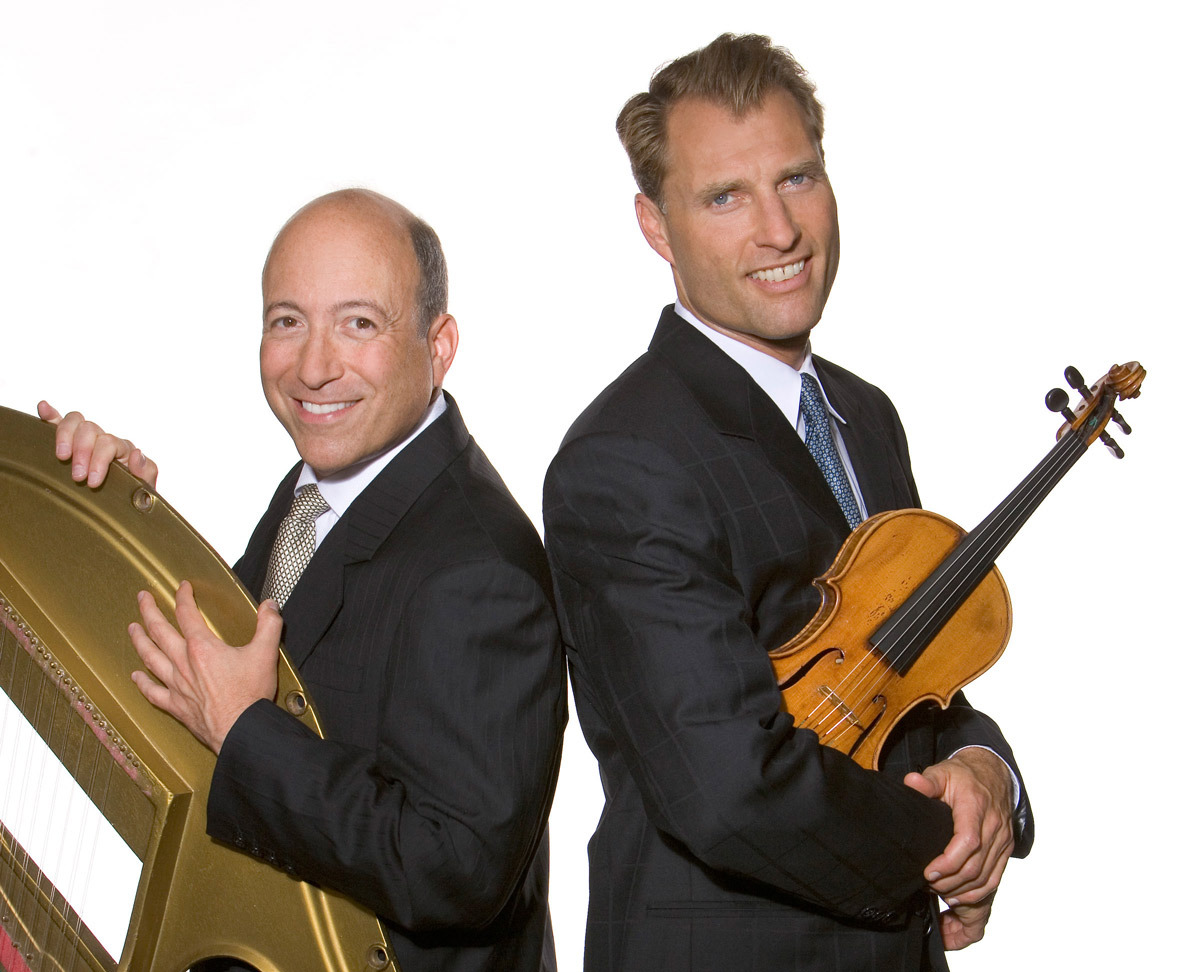 Opus Two musicians are Andrew Cooperstock (left) and William Terwilliger. (Photo credit: J. Henry Fair)
JONESBORO – The violin-piano duo Opus Two will perform for the Lecture‑Concert Series at Arkansas State University, 2 p.m., Sunday, March 5, in Riceland Hall of Fowler Center, 201 Olympic Dr.
Opus Two has been internationally recognized for its performance excellence as well as its commitment to expanding the violin-piano duo repertoire, according to Dr. Ed Owen, chair of the Lecture-Concert Committee at A-State.
Winners of the U. S. Information Agency's Artistic Ambassador Auditions, violinist William Terwilliger and pianist Andrew Cooperstock have performed across six continents, including engagements at Carnegie Hall and Lincoln Center, St. John's Smith Square in London, Wagner Hall in Riga, Latvia, and American Church in Paris.
The duo also has presented master classes worldwide from Juilliard to the China Central Conservatory, and they have served on the faculties of the Saarburg, Germany, International Music Festival and School and the International Concerto Festival in the Czech Republic.
Champions of American music, Opus Two has recorded a critically acclaimed series of single-composer discs dedicated to the music of Aaron Copland, George Gershwin, Paul Schoenfield, Lowell Liebermann, and Leonard Bernstein.
A-State music students will have an opportunity to participate in a masterclass with the duo at 5 p.m. the same day, also in Riceland Hall.
Admission is free to this and all events in the Lecture-Concert Series, which serves A-State and the surrounding communities by bringing notable guest speakers and performers of diverse backgrounds and wide appeal to the campus. For more details, one may contact the Department of Music, (870) 972-2094.