Two New Degree and Five Certificate Programs Approved by State Board
08/06/2021
JONESBORO — Two new degree programs and five new certificate programs at Arkansas State University were approved by the Arkansas Higher Education Coordinating Board during its quarterly meeting.

One of the new degree programs is a Master of Science in Nutrition and Dietetics (MSND). Currently, a bachelor's degree and 1,200 supervised practice hours are required to sit for the registered dietitian examination; the master's degree will be required beginning January 1, 2024, according to Tiffany Sterling, interim program director and assistant professor of dietetics, and is being added to meet that need.

The tMSND is an online master's program in nutrition and dietetics designed for those who already are registered dietitians or who work in the healthcare field and would like to expand their nutrition knowledge, she added. The tMSND degree does not qualify an individual to sit for the registration exam.

The state board also approved a graduate certificate in financial management. The Neil Griffin College of Business created the certificate program to open new career paths for those who currently work in business or technical fields to efficiently pivot towards a career in finance and subsequently help meet industry needs, stated Dr. Matthew Hill, associate professor of finance and director of graduate business programs.

The list of new programs at A-State also includes undergraduate certificates in Android application development; data visualization and information design; game production and development; and virtual reality content design and filmmaking.

Individuals with these skills are in demand, and the online programs are more convenient for many who are interested in these opportunities, emphasized Mindy Fulcher, assistant professor of digital innovations. The Android application development certificate can be completed by high school students as part of the Gov. Asa Hutchinson's technology initiative.

The overall goal of the digital technology and design program is to be flexible for students, offer a variety of interesting concentration areas, and to give all students basic knowledge and hands-on training in design, coding skills and software, she added.

In addition, three existing programs were approved to be offered online, for flexibility and in response to student preference. They are the Master of Arts in communication studies; the Bachelor of Science in health promotion; and the post-master's certificate in adult gerontology acute care nurse practitioner.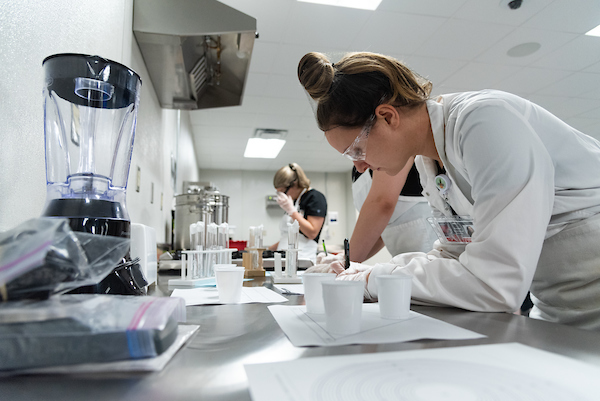 Nutrition Lab