Softball Eliminated from NCSA World Series with Loss to Virginia Tech
05/23/2021
COLUMBUS, Ga. — Arkansas State University's quest for a second national championship ended Sunday morning when the club softball team lost to Virginia Tech, 5-4, in the National Club Softball Association (NCSA) World Series. The defeat left A-State, in its eighth appearance in the tournament, in sixth-place nationally for 2021.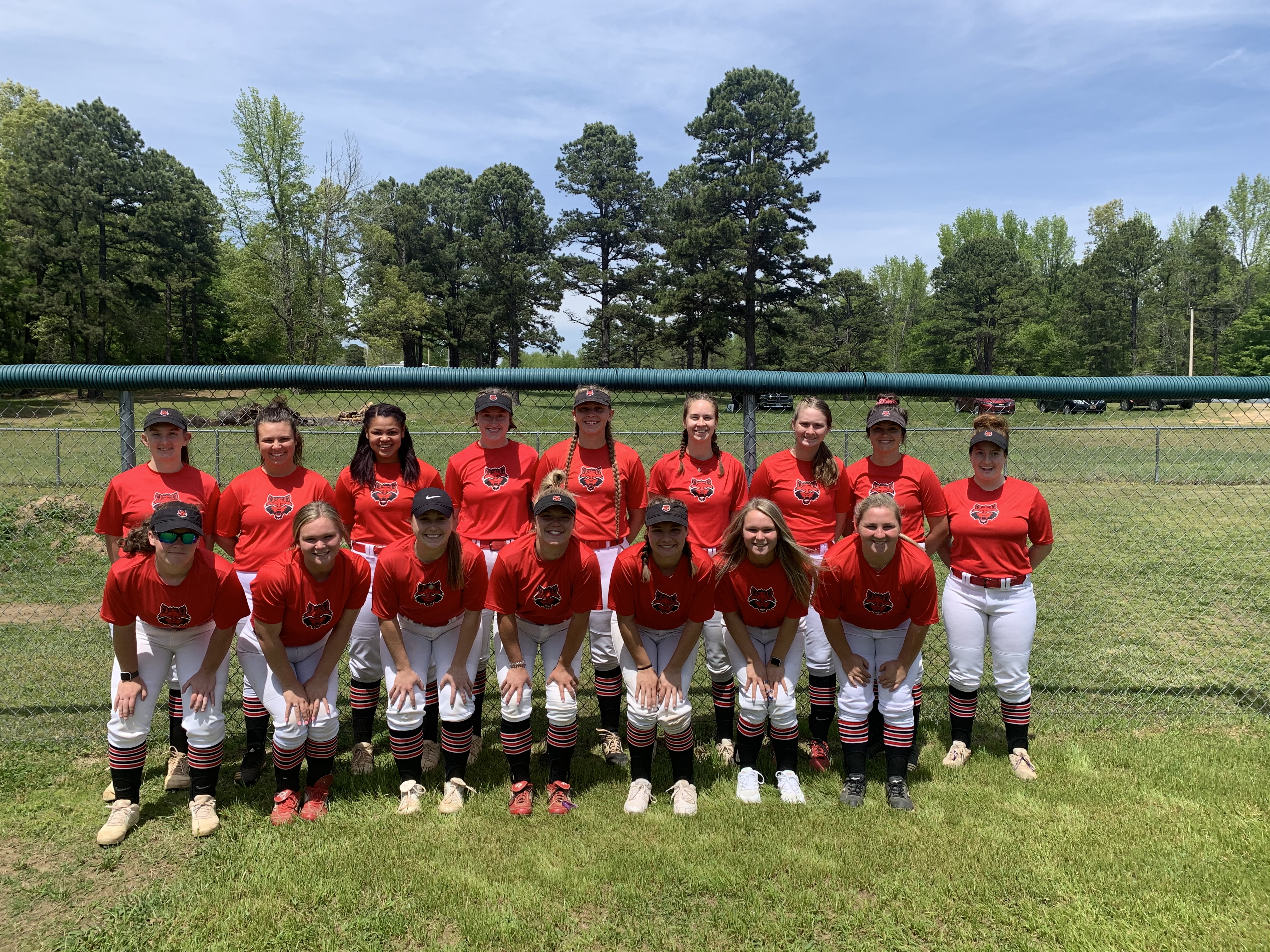 2021 Arkansas State University Softball Team


"We were playing our best at the end," said Keith Hinson, A-State head coach, whose team won a NCSA World Series title in 2017 and was the runner-up in 2018. "Our players all hit the ball well and used the full pitching staff to get as far as we did."

After dropping the first two games in round one of pool play to Virginia Tech (3-2) and North Carolina State (7-6) Thursday, the Red Wolves opened the second day of pool play Friday with a 5-2 loss to East Carolina State.

"Our plate struggles continued," Hinson said. "We only mustered up four hits in seven innings of play. Keely Curtis (of Harrisburg) led the team with two of our four hits. Lexy Lockhart (of Beebe) and Lizzie White (of Concord) each had one."

However, in the second game, A-State knocked off Clemson, 4-3, to give the Tigers their first loss of the season.

"We took the lead in the first inning and never gave it back," Hinson added. "Once again Keely led the team in hits with three. Lexi Betts (of Camden) and Rebecca House (of Jacksonville) both had two."

Freshman Paige Cox of Bono started on the mound pitching 2.1 innings allowing four hits and two runs. Betts came in during the second inning in a relief role and finished the game allowing only two hits in just over four innings.

Arkansas State began bracket play Saturday morning with a rematch with North Carolina State. This time, things were different as the Red Wolves took a commanding 14-5 victory. Next, Arkansas State ran into buzz saw, losing 20-8, to Florida State.

Hinson commented, "We started our string with seven runs in the second inning against Florida State. We gave up two runs in the second and five runs in the fifth. Going into the bottom of the sixth, it was all tied. But Florida State was able to push two runs across the plate. We failed to answer in the top of the seventh."

The loss placed the Red Wolves in the losers' bracket, with a rematch with East Carolina State. Arkansas State utilized the run rule, winning 17-1 in five innings. The team kept the bats hot, defeating Pittsburgh, 11-1, in the afternoon outing. The victory set up another rematch with Virginia Tech Sunday morning.

Hinson praised the efforts by Betts, Abigail Hooper of Jacksonville, Courtney Foreman of Crossett, Kendall White of Concord and Cox throughout the tournament. Foreman, a pitcher, is Arkansas State's lone senior.