Opera Theatre Students to Present 'Aliens Invade Opera Scenes,' Oct. 24-25
10/09/2013
JONESBORO – The Opera Theatre fall production at Arkansas State University normally occurs just before Halloween, a day which is always a temptation to highlight. So this semester, there will be "unexpected alien invasions" between various operatic dramatizations on the stage.
All aliens will gather for the performance at Riceland Hall in Fowler Center on the A-State campus, Thursday and Friday, Oct. 24-25, at 7:30 p.m.
Opera Theatre participants will perform scenes from operas by Puccini, Mozart, Catalani, and Carlisle Floyd. Other dramatizations will feature American composers Samuel Barber, William Bolcom, and Ben Moore, as well as George Frideric Handel.
Those attending the event are asked to assist with the "impending invasion" by coming in alien attire. "We dare you to participate!" said one of the singers.
Patrons might remember a scene from last fall: Menotti's Help, Help, the Globolinks! This opera with aliens will be back in its entirety next semester due to popular demand. The A-State Opera Theatre will collaborate with students from the Visual and Performing Arts Magnet School under the direction of Elaine Bartee.
"So, we will just foreshadow the alienation a bit this semester for the next invasion yet to come in March," the singer said. The entire season this year is perfectly appropriate for all members of the family.
Opera performers are: Dennese Adkins of Cabot, Crystal Aronson of Paragould, Cori Beasley of Gilmer, Texas, Michelle Byrd of Pine Bluff, George Gatewood of Pine Bluff, Gregory Self of Highland, Kyle Smith of Forrest City, Gianlucca Strazzulo of Naples, Italy, and Ian Tucker of Bakersfield, Calif.
Tickets are available now at the A-State Box Office in the Convocation Center, 870-972-ASU1, 217 Olympic Dr. Adult tickets are $8, or $10 at the door, and $5 for students and children.
# # #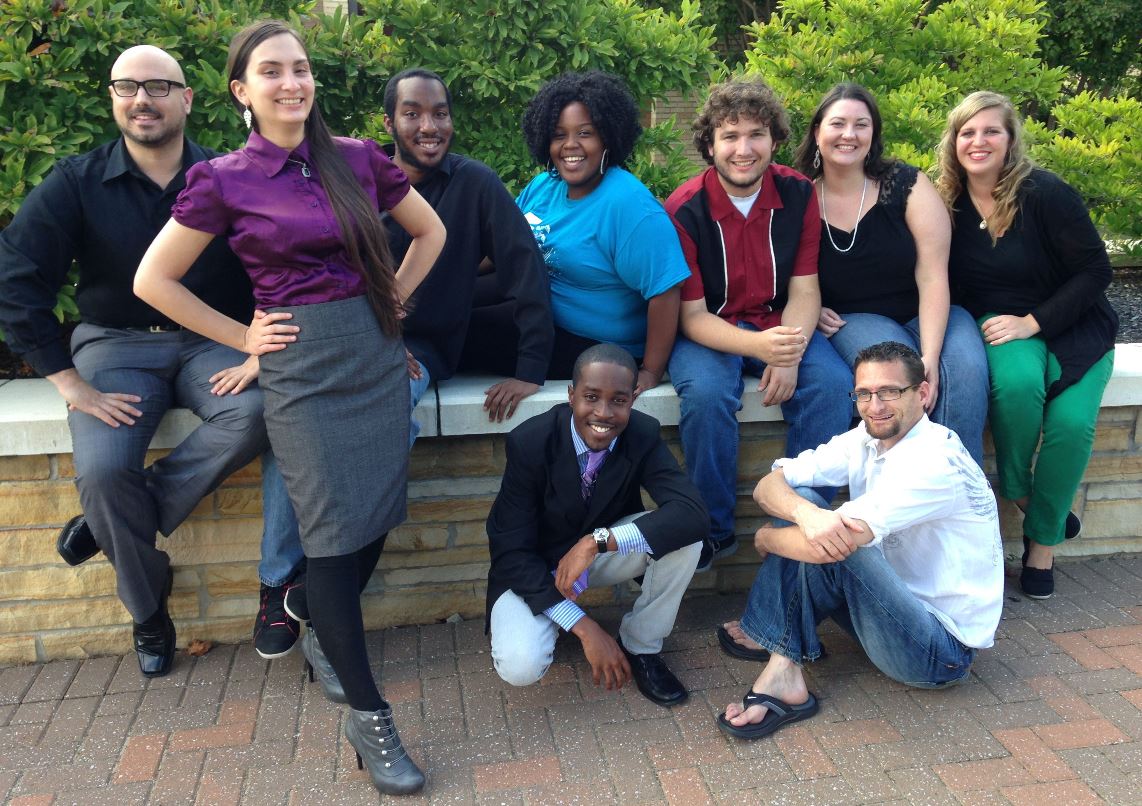 Opera Theatre participants include (standing, left) Dennese Adkins; (foreground) George Gatewood and Ian Tucker; (seated, from left) Gianlucca Strazzulo, Kyle Smith, Michelle Byrd, Gregory Self, Crystal Aronson and Cori Beasley.