New Degree in Public Health and Program Changes are Approved by State Board
01/27/2023
JONESBORO – A new degree program in public health and reconfiguration of four engineering programs at Arkansas State University were among changes approved Friday by the Arkansas Higher Education Coordinating Board (AHECB) during its quarterly meeting.
The Bachelor of Science in Public Health was approved to be offered through the College of Nursing and Health Professions. Students may begin working in July toward the 120 credit-hour degree, to be offered 100% online.
The state board approved changes to four programs in the College of Engineering and Computer Science.
The Master of Science in Engineering, emphasis in electrical engineering, will be reconfigured to create a Master of Science in Electrical Engineering. Similarly, the master's programs with emphasis areas of mechanical and civil engineering will reconfigured as Master of Science in Mechanical Engineering and Master of Science in Civil Engineering, and the Master of Engineering Management will become the Master of Science in Engineering Management.
The board approved the Bachelor of Science in Agriculture in Agricultural Studies, an existing program, to be also offered online, and also approved federal Classification of Instructional Programs (CIP) code changes for the Master of Science in Agriculture program and the Associate of Science and Bachelor of Science programs in information systems and business analytics.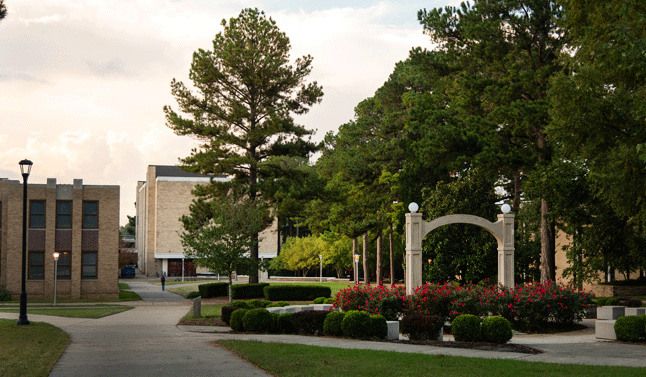 Laboratory Sciences Center and Memorial Arch, A-State Campus.