Museum to Host 'Shake, Rattle, and Roll' in Conjunction with Arkansas Science Festival
10/01/2021
JONESBORO — Keeping in tune with the 2021 Arkansas Science Festival's theme, "Music and STEAM," Arkansas State University Museum will present an afternoon of special activities, "Shake, Rattle, and Roll," from noon to 3 p.m., Saturday, Oct. 9.

"Music is a language understood by all," says Jill Kary, curator of education. "I hope 'Shake, Rattle, and Roll' will inspire museum visitors to learn more about the unique musical history of this region and the STEAM connected to it."

Guests will be encouraged to dip, dive, and jive to the raucous rockabilly beat as they experience the science, technology, engineering, art, and math (STEAM) of sound, she explained. Participants may engineer their own unique musical instruments, learn about the technology needed to play an aluminum foil piano, and view visible sound waves under a microscope, among other activities.

ASU Museum hours are 10 a.m. to 5 p.m. Tuesday through Saturday. Admission is free.

For more details about the day's activities, one may contact Kary, jkary@AState.edu or (870) 972-2074.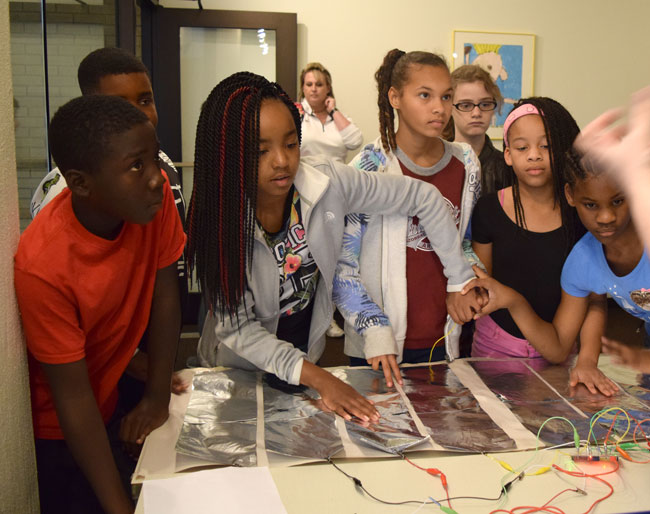 Museum guests display their musical skills on an aluminum foil piano.