Men's Rugby Drops Home Opener to Lindenwood
02/06/2021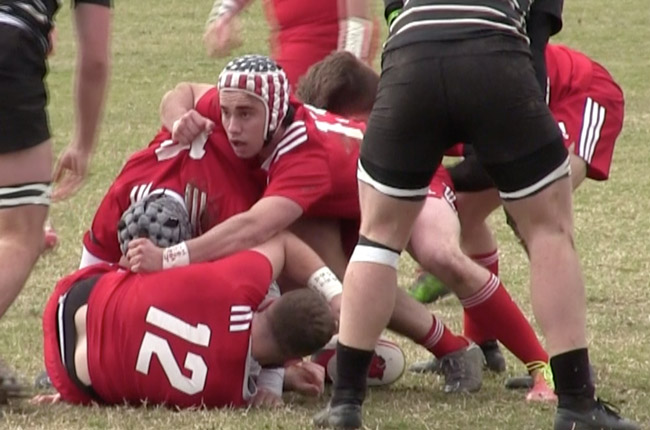 Arkansas State rugby players fight to recover the ball in Saturday's match against Lindenwood University.


JONESBORO – After 11 months between matches, Arkansas State University's men's rugby club still put forth a valiant effort in Saturday's match with Lindenwood University. However, the Red Wolves fell, 31-8, in the season and home opener at Curt Huckaby Field.
"We may have ended on the wrong side of the score, but we played a great match," said Matt Huckaby who is filling in as A-State's head coach until a new coach is brought on board. "Even though it's been almost a year since playing, it was exciting rugby to watch. It was very impressive and I'm really proud of this team."

A-State began the season without a head coach and the search to hire a permanent chief has been delayed due to COVID-19. Huckaby is a former all-American at Arkansas State and then served as the head coach before taking a position in the Arkansas State administration.

LU got on the board first with a penalty kick with 3:13 left in the first half and then scored on a quick try with no time on the clock to take the lead, 10-0. After a scoreless first half for the Red Wolves, James Luecke of Houston, Tex., connected on a penalty kick 10 minutes into the final period to narrow Lindenwood's lead to 10-3. Isaiah Poku, a 6-0, 195-pounder from Daytona Beach, Fla., scored the lone try for the Red Wolves with Luecke adding the conversion.

Arkansas State will go on the road Saturday, Feb. 13, to play Life University in Marietta, Ga.
# # #