Kevin Delaney to Bring Science Festival Fun to Fowler Center
10/12/2017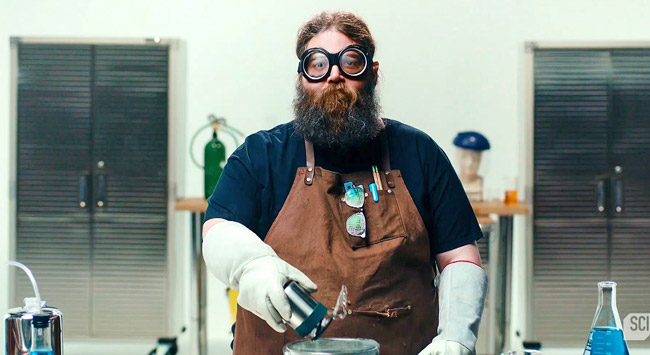 JONESBORO – Arkansas resident Kevin Delaney is known for his love of science, and his ability to make it fun for all. He developed his unique brand of "awesome science" at the Museum of Discovery in Little Rock, where he worked from late 2011 until earlier this year.
He will be at Fowler Center, Friday, Oct. 20, for shows at 10:30 a.m. and 1 p.m. in conjunction with the fourth annual Arkansas Science Festival at Arkansas State University.
At the Museum of Discovery, he performed demonstrations for visitors of all ages and helped to develop the popular Science after Dark program for adults. His talent for science communication landed him a recurring role on "The Tonight Show Starring Jimmy Fallon" as the resident science presenter, performing demonstrations with Jimmy and celebrity guests as lab assistants.
The results have always delivered large-scale eruptions, explosions and more. Delaney took his love of science to cable TV, where he had his own show called "Street Science" on the Science Channel.
Prior to joining the museum staff, Delaney worked as a playwright, performer and educator. His experience of working with staff and animals at a zoo, along with developing and presenting educational programs, sparked his professional interest in combining his storytelling skills with scientific curiosity.
"Our mission is to help folks get excited about science, technology, engineering and math in a really unique and dynamic environment," Delaney said. "And with 'Street Science,' we took that environment and kind of spilled it out everywhere."
Tickets, which range from $6-$10, may be purchased through the A-State Central Box Office in the Convocation Center, 217 Olympic Dr., at (870) 972-2781.
Tickets are also available online from the Central Box Office and from Fowler Center.
# # #