Johnny Cash Boyhood Home Placed On National Register
05/04/2018
JONESBORO – The Johnny Cash Boyhood Home, an Arkansas State University Heritage Site, has been listed on the National Register of Historic Places, the nation's official list of historically significant properties.
"Recognition by the National Park Service through this listing is a tremendous honor that requires exhaustive research and documentation," said Dr. Ruth Hawkins, executive director of A-State's Heritage Sites program. "We are grateful for the additional opportunity to make people aware of the significant impact that growing up in Dyess, Arkansas, had on Johnny Cash and his music."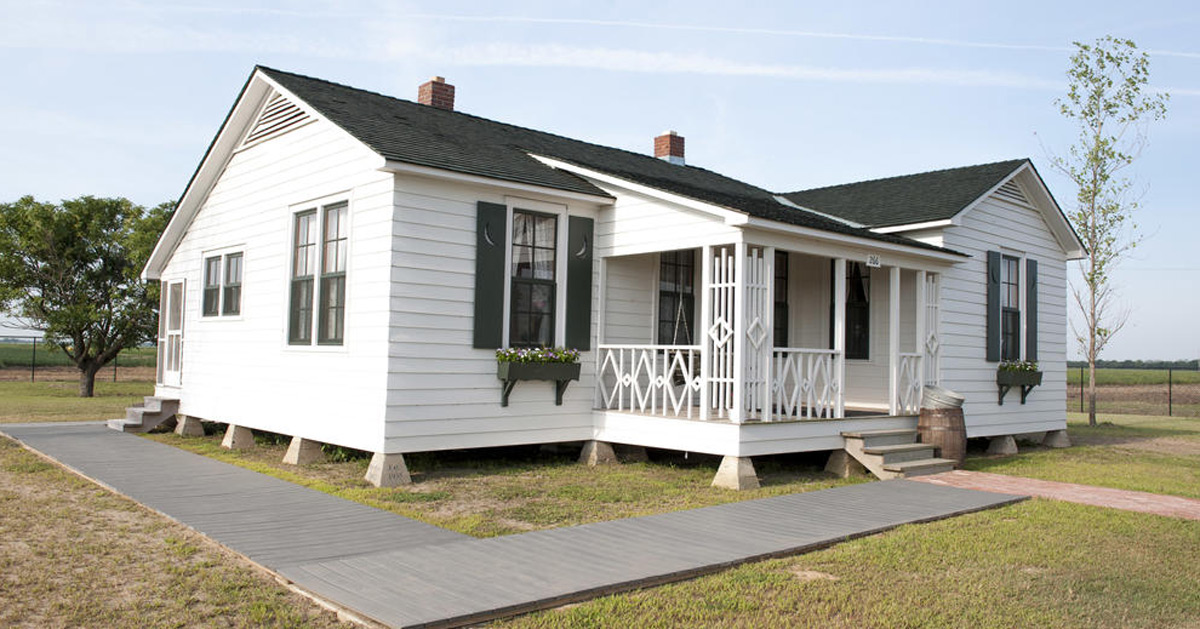 The home, located in Dyess in Mississippi County, is listed as Farm No. 266 at West County Road 924 on the register. It was built in 1934 by the Federal Emergency Relief Administration, a Depression-era federal relief agency, and was the home of the country music legend from 1935 until he graduated from high school in 1950.
"From the first time that I stepped on campus, I have been impressed with the work done by Ruth Hawkins and our Heritage Sites staff to preserve some of the precious historic treasures of the Upper Delta of Arkansas," stated Dr. Kelly Damphousse, chancellor. "I became a fan of Johnny Cash when I was a lad, so visiting his boyhood home and attending last year's Johnny Cash Heritage Festival was breathtaking.
"Walking through Mr. Cash's boyhood home and the exhibits on the Dyess Colony with my children and my father allowed me to grasp the impact of the land and this New Deal program on Johnny Cash and his music. I am glad that this A-State Heritage Site is now listed on the National Register, because it will encourage more people to experience Dyess Colony for themselves."
Dr. Edward Salo, assistant professor of history and historic preservationist, prepared the nomination for the registry as a class project with help from history and heritage studies students.
"It was good experience for the students to deal with such an important nomination and we are all excited to see the home will be listed in the registry," commented Salo. "It tells the story of the Cash family and those who came to the colony to live during the Great Depression."
"Although there has not been an exhaustive search for properties associated with Johnny Cash in Arkansas or other states, Johnny Cash, many members of his close family, and a long list of biographers have referred to his time in Dyess and his home at Farm No. 266 as key to his later musical career," according to the National Register nomination.
"Johnny Cash even noted the importance of his early life in Dyess in various interviews and writings about his life and career, noting that 'When we grew up… it was second nature that we wouldn't live in Dyess when we were grown. It was the aim of every person to get a better job. But if I hadn't grown up there, I wouldn't be what I am now. It was the foundation for what I became'."
The A-State Heritage Sites program, working with the Cash family, restored the home through proceeds from an annual Johnny Cash Music Festival and through private donations. The project began in 2011 as A-State took possession of the shell of the original house. It is furnished based on recollections from family members and conveys the lifestyle of the Cash family. After four years, it opened to the general public on Aug. 16, 2014.
The AHPP is the Department of Arkansas Heritage division responsible for identifying, evaluating, registering and preserving the state's cultural resources.
For additional information about the Johnny Cash Boyhood Home, go to DyessCash.AState.edu.
# # #