Innovation System Elevator Pitch Competition Winners Announced
11/28/2018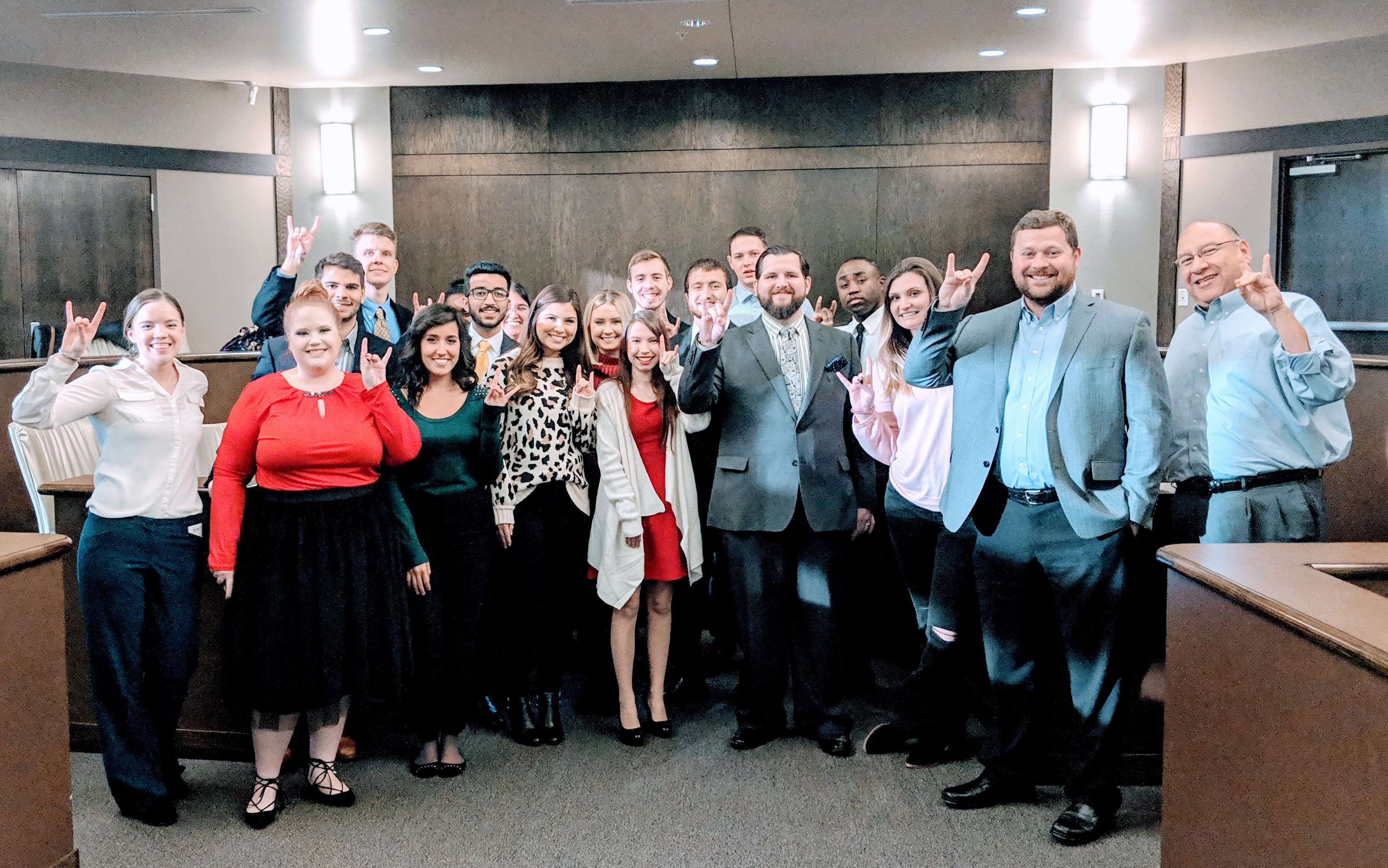 Participants in the 2018 fall elevator pitch competition at Arkansas State University.


JONESBORO – Winners of the Arkansas State University Innovation System elevator pitch competition have been announced from more than 30 students who pitched their business ideas in 90 seconds or less to a panel of judges. The elevator pitch is a part of the fall competition presented by the Neil Griffin College of Business and the Arkansas State University Innovation System.
The winning idea, "Little India," is a gourmet Indian restaurant for the Jonesboro market with the goals of supporting diversity, introducing local people to authentic cuisine, and fostering a welcoming atmosphere for international students. This idea is the brainchild of Atin Suri, an international student from Kuwait City, Kuwait.
The second-place winner is Madalyn Toler of Benton, who pitched "Turnrow Acres," a rustic-chic wedding venue that would cater to the local community and feature a "glam squad" to aid the bridal party on their day-of preparations.
Brandon Day of Jonesboro finished in third place with "Helping Hands Home Solutions," a service-based business focused on helping the elderly and those convalescing from recent illness or injury with household tasks and repairs that don't require a professional.
The award for most innovative idea and the fourth-place finisher went to the "Lucky Cricket Snack Factory," pitched by Adam Al-Dhanki of Jonesboro, with support from his team, Samantha Brainard of Collierville, Tenn., and Emily Richard of Austin. The proposed snack factory is a snack manufacturer using cricket powder as a staple ingredient as a way to offer great tasting and healthier alternatives to meat-derived protein sources and reduce methane emissions from livestock.
The elevator pitch event was sponsored by the Arkansas Economic Acceleration Foundation, a unit of Arkansas Capital Corporation Group, a privately held group of corporations focused on improving the lives of Arkansas by providing capital investment to businesses.
The elevator pitch competition awarded $1,200 in cash prizes and a one-year membership to A-State Innovate valued at over $300. The prizes were funded by A-State winnings from previous years' Governor's Cups.
The A-State competitions began in 2008 with the work of Dr. Nareatha Studdard, a former professor in management and marketing, as part of Global Entrepreneurship Week, a worldwide initiative, and have distributed over $22,500 in prizes to students. The competition is regarded as a preparation for the Governor's Cup, at which teams from A-State have gone on to win $70,000.