HPMEC Honors Student Art Exhibition Winners
02/05/2016
PIGGOTT – Anna Oppenheim, a freshman at Bay High School, is the winner of the 14th Annual Hemingway-Pfeiffer Student Art Exhibition. Her work, See No Evil, was announced along with other winners and participants Saturday, Jan. 30, at a reception at the Hemingway-Pfeiffer Museum in Piggott.
The annual, juried art competition invites students within a 50-mile radius of Piggott to submit art for exhibition at the museum. This year, works were submitted by eight school districts in Northeast Arkansas and Southeast Missouri. The Matilda and Karl Pfeiffer Museum and Study Center of Piggott provided prizes for the competition.
Student art was exhibited on the campus of Arkansas State University before moving for display at the museum in the educational center in Piggott.
The Hemingway-Pfeiffer Museum and Educational Center (HPMEC) is an Arkansas State University Heritage Site located at 1021 W. Cherry Street, Piggott. Tours are on the hour Monday-Friday, 9 a.m. to 3 p.m., Saturday 1-3 p.m.
For additional information, contact Dr. Adam Long, director of HPMEC, at (870) 598-3487 or email at adamlong@astate.edu.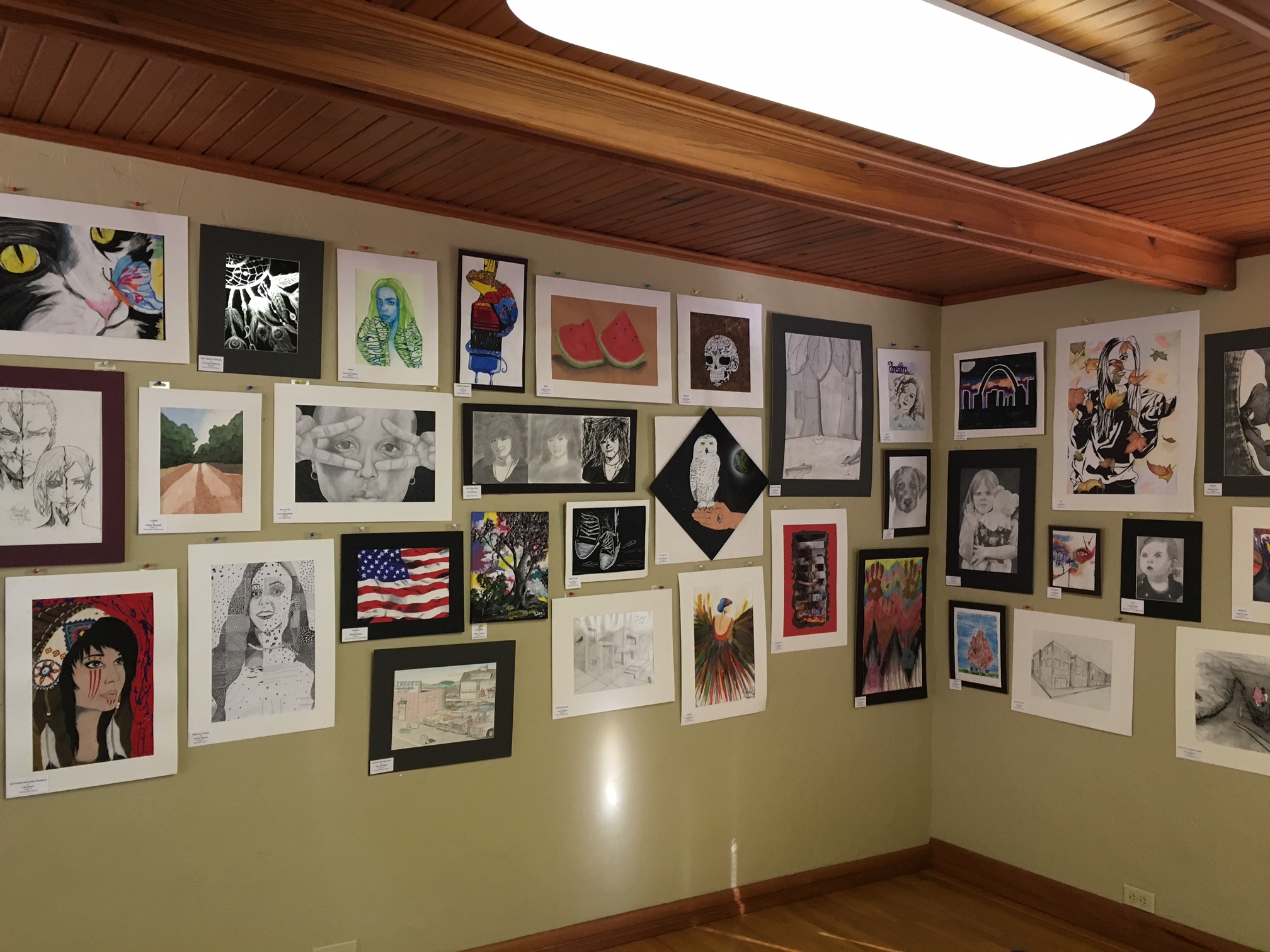 Hemingway-Pfeiffer Student Art Exhibition