Couple Starts Endowment to Support Black Student Association at A-State
02/07/2023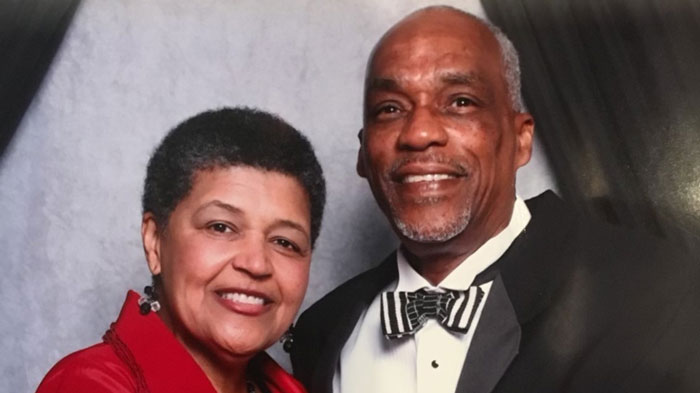 Billye and Tom Hill
Jonesboro – An endowment gift made to Arkansas State University will help provide leadership support for the Black Student Association (BSA). The $50,000 endowment creates the Thomas and Billye Hill Black Student Association Endowed Leadership Fund.

The endowment from Dr. Thomas and Billye Hill will provide financial support to the president of the BSA. The funds will enable the student president to devote more time to leadership activities and eliminate or minimize the need to work.

The endowment funds can also be used to support activities including attending leadership conferences and purchasing leadership literature.

"Our family's principles and core values focus on hard work and education and sharing our time, talent and treasure. God has blessed our family to bless others and we are committed to being good stewards of the gifts we have been provided. We feel it's important to share our gifts," said the couple.

The Hills said Arkansas State University has played and continues to play an important role in their lives. "We believe it is critical that we support our university in any way we can. Therefore, creating this endowed fund helps our family to fulfill our mission and supports the mission of the university."

"I have many special memories of my experiences at Arkansas State," said Thomas Hill. Thomas and Billye Hill met and married while students at A-State in the 1970s. While living on campus in family housing, they welcomed their son Thomas II.

"One of my most fond memories was my recruitment and enrollment at Arkansas State. Coach John Rose took a chance on me as a student athlete and awarded me a full athletic scholarship," Hill continued.

"This was the only full scholarship offer I received. Coach Rose had confidence in me from the very beginning that I would become an outstanding performer. His confidence never wavered and created an environment where I could excel academically, athletically and personally. This was the opportunity of a lifetime."

Hill is an Olympic Medal winner, taking home the bronze medal in the 110-meter high hurdles at the Munich Olympics in 1972. In addition to his time as an athlete and student, Hill gained leadership experience with the BSA and the advanced Army Reserve Officer Training Corps (ROTC).

Billye Hill said while she didn't complete her degree at A-State due to her husband being commissioned into the U.S. Army and then stationed at West Point Military Academy, her time as a student set her up for success.

"I believe my experience and attendance at A-State set the foundation for my success in completing over 145 hours of leadership training from the Federal Executive Institute," said Hill. "My most fond memories at Arkansas State were competing in intramural sports - my twin sister Bobbye and I winning a collegiate table tennis tournament and maintaining lifelong friendships."

The criteria of the fund provides the student recipient must be the elected, sitting president of the BSA. The award will be for a one-year term of the sitting president. The student must be enrolled full-time on the Jonesboro campus and have a cumulative minimum 2.5 grade point average.

The purpose of this endowment is to allow the BSA president to enhance his or her leadership knowledge, skills and abilities. The BSA was established in 1969 and seeks to promote university spirit, academic achievement and cultural enrichment.

Anyone interested in contributing to the Thomas and Billye Hill Black Student Association Endowed Leadership Fund may do so through the Arkansas State University System Foundation. Gifts can be made online through the university website. Additional information about this and other endowment opportunities at A-State is available through the Office of Development, 870-972-3940 or Development@AState.edu.