Blue & You Grant Renewed for Diversifying our Curing Community
02/06/2023
JONESBORO – Arkansas State University has received second-year funding for its Diversifying our Curing Community (DOCC) program from the Blue & You Foundation for a Healthier Arkansas in the amount of $136,250.

DOCC is a four-year program for students interested in a career as a medical doctor. Students who qualify receive several benefits including a $1,500 stipend per semester, intensive advising and mentoring by science faculty members.
Objectives of the program are to recruit high-quality students, connect the students with a faculty mentor, build a cohort of students who will support one another, provide financial and academic support for students in the program and make sure students have access to job shadowing and internship opportunities to help them shine in medical school applications.
Dr. Lonnie Williams, adjunct faculty member in the Department of Educational Leadership, Curriculum and Special Education, recently submitted a report on the first year of the program to the Blue & You Foundation.

The program began in fall 2021 with the first cohort of six students. The second cohort in fall 2022 added four more students.
Williams said in the summer of 2022, students from both groups were able to participate. "This allowed for a mentorship to develop between the participants with cohort one becoming mentors to the newer participants," said Williams, who also serves as vice chancellor for the Division of Diversity, Inclusion and Community Engagement.

He said the four new DOCC participants stressed how important it was to have a relationship with the first group of students and how much it helped them.

Part of the program is to provide students with some financial and academic support. "The $600 stipend for completing the summer program and the $1,500 awarded during the fall and spring semesters significantly assist the students in meeting their financial needs and reduces each student's need to work," said Williams.

The first year of the program had many successes including 100% retention of students in the first-year cohort. Four of the six students in that group had paid internships in the summer of 2022 working with UAMS and NEA Baptist Hospital.

Williams said their biggest lesson is the importance of the two-week summer program. DOCC provides a one-week program with a second week hosted by A-State INSPIRE.

"Those two weeks served to connect students with their faculty members and program staff, created a bond (togetherness) among the group, and developed a level of comfort and confidence level among the students," said Williams.
Funds from this grant will allow this program to continue and give students who qualify a better opportunity in their path to apply for, attend and graduate from medical school.
Since 2001, the Blue & You Foundation has awarded more than $45 million to nonprofits and governmental agencies in all 75 counties.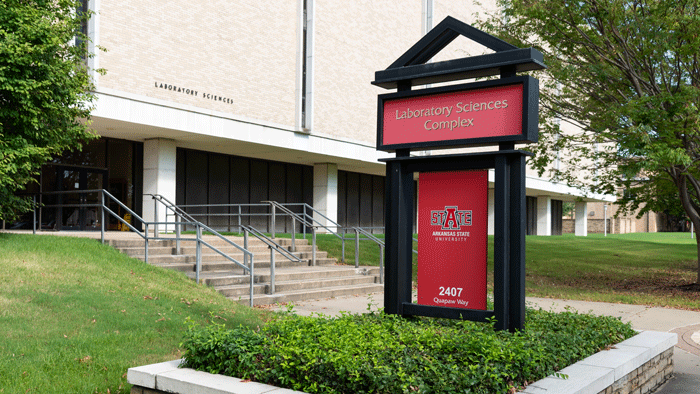 Laboratory Sciences Complex