Blue and You Foundation Grant Will Promote Diversity in Pre-Med Program
11/30/2021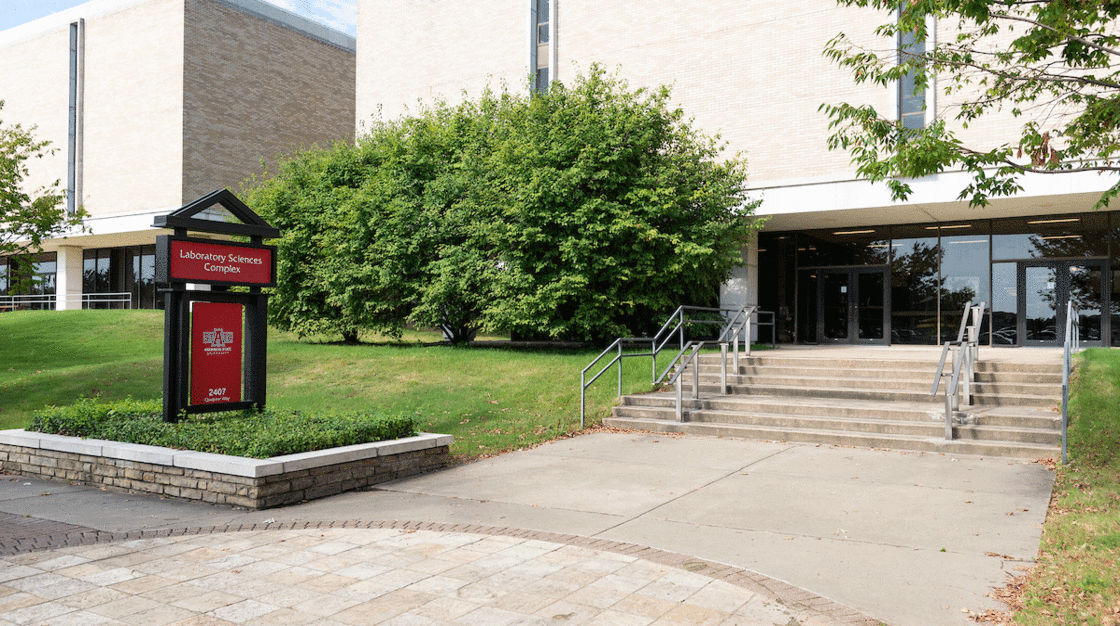 Laboratory Sciences Center
JONESBORO — The Blue & You Foundation for a Healthier Arkansas announced 41 initiatives will receive grants totaling $3,360,327, directly impacting 71 of Arkansas' 75 counties. The Blue & You Foundation is a charitable foundation established and funded by Arkansas Blue Cross and Blue Shield to promote better health in the Natural State.

"Eleven of our grants this year focus on education for medical professionals and eight grants address behavioral health, issues that are extremely important to the health of all Arkansans," said Rebecca Pittillo, executive director of the Blue & You Foundation. "Ten of our grants will reach Arkansans statewide. And because we are very aware of the need for more health equity within our state, eight of our grants focus specifically on minority populations."

One of the grants is to Arkansas State University, and will provide mentoring, cohort building and financial assistance to underrepresented minority students in the premedical curriculum.

"The Diversifying our Curing Community program will help develop a sustained pipeline for underrepresented minority students to matriculate into medical school and become doctors in Arkansas," stated Dr. Lynn Boyd, dean of A-State's College of Sciences and Mathematics. "There are six students in the inaugural cohort for this program. We are very excited about and proud of those students. The funding from Blue & You will ensure that those students and the ones that follow will have the support they need in order to successfully navigate the challenging path to medical school."

The need for qualified healthcare workers and better access to behavioral health services continues to grow in Arkansas. According to the National Alliance on Mental Illness, one in five adults experiences mental illness. A recent state report said there were seven counties in the state that only had one primary care physician in 2019, and several had no dentists.

"The Blue & You Foundation has been focused for the past two years on supporting urgent needs that arose due to the pandemic," Pittillo added.

Since 2001, the Blue & You Foundation has awarded more than $45 million to nonprofits and governmental agencies in all 75 counties.
# # #