Arkansas Roots Music Festival Planned for May 29
05/19/2021
JONESBORO — KASU and the Department of English, Philosophy and World Languages at Arkansas State University, together with the West End Neighborhood Association, will present the Arkansas Roots Music Festival on Saturday, May, 29.

The festival will begin at 1 p.m. at Craighead Forest Park's bandshell, 4910 S. Culberhouse Road, pavilion six. In case of rain, the festival will move to A-State's Fowler Center.

KASU 91.9 FM's radio personality Marty Scarbrough will serve as master of ceremonies, and recordings made at the event will be used for various radio programs, including KASU's noontime show Arkansas Roots.

The festival, presented in conjunction with Delta Symposium XXVI, will feature a variety of musical styles with a special emphasis on rockabilly and the roots music that contributed to its history. The outdoor festival is free, pet friendly, and open to the public.

Over the years, the music festival has become a popular community event where people bring lawn chairs and engage in activities like juggling, hula hooping, and playing chess on a giant set. Dr. Gregory Hansen, Delta Symposium chair, said "We planned this year's event for Craighead Forest as a special Memorial Day activity. It's exciting to be able to hold it outside and in person, and we've designed the festival to comply with pandemic safety guidelines."

Maestro3000 will open the show at 1 p.m. with a set of soul and rhythm and blues. A multitalented instrumentalist, vocalist and composer, this Jonesboro artist recently performed to great acclaim as part of the NEA Sings competition.

Still on the Hill take the stage at 2 p.m. Donna and Kelly Mulhollan are an Ozark folk duo who carry on the tradition of storytelling in song. They perform traditional tunes and original songs and are recipients of the Governor's Folklife Award.

At 3 p.m. the Sherwood duo Ten Penny Gypsy will bring their Americana style of music to Craighead Forest. Justin Patterson and Laura Lynn Danley are acclaimed musicians who formed the duo in 2017. Recently, they gained recognition through the Arkansas Country Music Association through nominations for American Artist of the Year and Vocal Group of the Year.

Joining Ten Penny Gypsy for their set at the festival will be Buddy Case. He's nominated for the 2021 Arkansas Country Music Award for guitar player of the year, and he's also nominated in the Americana artist of the year category as part of the duo Lee Street Lyrical.

The show closes at 4 p.m. with the bluegrass gospel music of the Flatland Gospel Band. Based out of Trumann, this acoustic group plays numerous church and community events throughout the region. They play older traditional gospel tunes as well as their original compositions.

Scarbrough, KASU program director and Arkansas Roots radio show co-host, offered praise for the line-up of musicians scheduled to perform at the festival. "Together, these Arkansas-connected musicians represent the wide variety of music that has emerged from our state. Audience members will experience Arkansas' musical heritage coming to life through these incredibly talented and entertaining musicians."

For more information on the annual symposium and Arkansas Roots Music Festival, one may consult the A-State Delta Symposium website.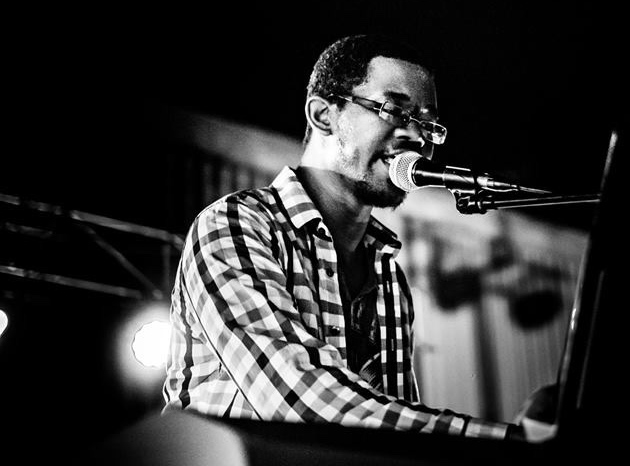 Maestro3000