Alumni Association to Honor Watson Bell, Richard Carvell, and Jane Gates as 2018 Distinguished Alumni
10/04/2018
JONESBORO – The Arkansas State University Alumni Association announces the recipients of its Distinguished Alumni Awards for 2018, which will be presented during Homecoming, Saturday, Nov. 3.
This year's honorees are A. Watson Bell of Searcy, Richard Carvell of Jonesboro, and Dr. Jane McBride Gates of Hartford, Conn.
"Each of these alumni has attained an outstanding record of professional and civic achievements, as well as giving extraordinary support to their alma mater," according to Nonie Sheffield Wiggins of Jonesboro, president of the Alumni Association.
This is the 35th year the association has recognized the university's most distinguished alumni. Among a weekend of special activities, a halftime ceremony recognizing this year's honorees is scheduled for the Red Wolves' Homecoming game with South Alabama.
"Since 1984, the Alumni Association's board of directors has annually selected award recipients from nominations submitted by the public," Wiggins added. "Congratulations to Watson, Richard and Jane for being selected, based on each of their excellent records of community service, professional achievement and service to Arkansas State University."
Here are some highlights about each of this year's award recipients: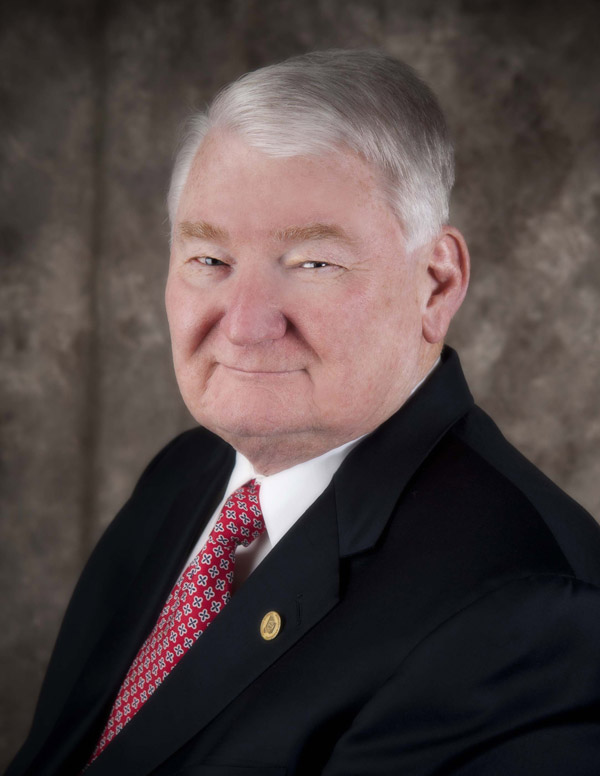 Watson Bell
Watson Bell of Searcy
Bell is the principal in a legal consulting firm that provides educational services concerning health care law to hospitals and other health care providers. He spent the greatest portion of his professional career as a partner in the Lightle Law Firm in Searcy, from 1978 to 2009.
He also is adjunct professor of health care law for the Baptist College of Health Sciences in Memphis, and adjunct clinical instructor in health care law for the New York Institute of Technology College of Osteopathic Medicine at A-State.
After supporting his wife's experience with a liver transplant, Bell has dedicated much of his life to helping others benefit from a national system of transplantation by serving on the board of the United Network for Organ Sharing.
Bell earned his bachelor's degree in social studies education at Arkansas State in 1971, then pursued his juris doctorate degree at the University of Arkansas at Little Rock School of Law. While at A-State he also was designated Distinguished Military Graduate and was commissioned as an Army officer through ROTC.
His long list of public service activities include serving as chair of the Arkansas Workers' Compensation Commission, White County juvenile judge, special justice on the Arkansas Supreme Court, chairman of the Arkansas Board of Law Examiners, and chair of the board of directors for Baptist Memorial Health Care Corp. in Memphis.
He and his wife, Jean Ann Langley Bell, also an A-State alumna, have two children, Laura Elizabeth Bailey and Arthur Watson Bell Jr., and two grandchildren.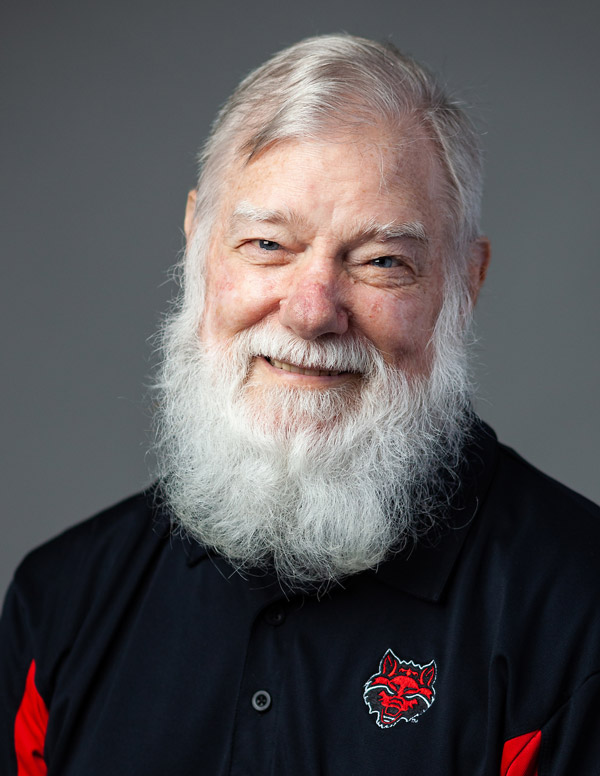 Richard Carvell
Richard Carvell of Jonesboro
Carvell enjoyed a long career in broadcasting and higher education before retiring in 2008, concluding a 37-year career at Arkansas State. For the last 20 years of his career he was assistant professor of radio-television, and during 19 of those years also served as department chair and director of broadcasting. Earlier he had served as station manager and in other capacities for KASU radio, the university's public broadcasting service.
As a 23-year member of the Nettleton School Board, he was recognized many times for his contributions to public education, including the Arkansas Times and Arkansas Friends for Better Schools award as Arkansas Public School Hero in 1995.
A native of Brinkley, Carvell earned a bachelor's degree in radio journalism at A-State in 1966 then started graduate studies at the University of Illinois, but he interrupted his education to join the Air Force. After completing USAF Officer Training School he served for four years, including a year in Vietnam in charge of a reconnaissance unit's photo lab. He rose to the rank of captain and was awarded the Bronze Star for meritorious service.
After his discharge, he resumed his formal education, returning to Illinois to complete a master's degree in broadcasting, then he joined the A-State faculty.
His numerous public service activities include military veterans' organizations and activities, the Northeast Arkansas United Cerebral Palsy Board, and the Kays Foundation board of directors.
He and his wife Sue raised five sons, Rich Jr., Dean Collins, David, Jonathan and James, and have five granddaughters.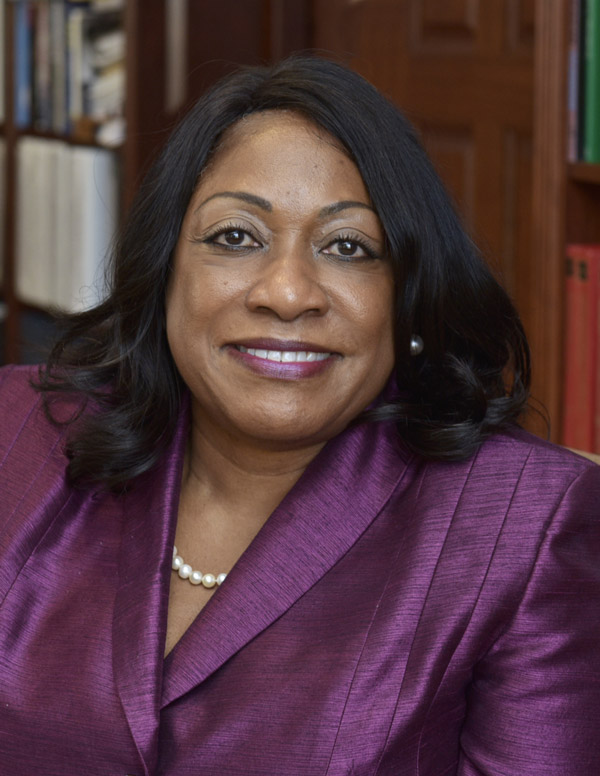 Dr. Jane McBride Gates
Dr. Jane McBride Gates of Hartford, Conn.
Gates is provost and senior vice president for academic and student affairs at the Connecticut State Colleges and Universities (CSCU) System Office, the most recent stop on her career in higher education. Previously she was provost and vice president for academic affairs at Western Connecticut State University. Earlier she served as interim associate dean of the College of Arts and Sciences and chair of the Department of Political Science at Arkansas State, where she began her career in 1974 as one of the first African American faculty members.
Professional recognitions include the National Parks and Conservation Association and U.S. Department of the Interior Scholarship, the National Forum for Black Public Administrators Marks of Excellence Award, and the NAACP 2018 100 Most Influential Blacks in Connecticut.
After completing a bachelor's degree in political science at A-State in 1973, she went on to earn a master's in public administration at the University of Arkansas, and later completed a Ph.D. with concentrations in organizational behavior and public policy analysis at Southern Illinois University.
A published author, she has often been recognized for her advocacy for ethnic diversity and better opportunities in higher education for disadvantaged youth.
She has served as principal investigator for more than $2 million in awards from state and federal agencies, including the Department of Juvenile Justice and the National Science Foundation. Her list of civic activities and contributions is extensive, and includes Alpha Kappa Alpha Sorority, Inc. and The Greater Hartford Chapter of the Links, Inc.
She is married to Alfred J. Gates, who also is an A-State alumnus. They have a son, Jerron Vincent Gates, and two grandchildren.
About the Arkansas State University Alumni Association
Information about all previous recipients of the Distinguished Alumnus Award, along with the nomination and selection procedures, is available through the Arkansas State University Alumni Association website, AStateAlumni.org.
# # #