A-State Softball Closes Out Final Rankings at Second
06/07/2018
JONESBORO – Arkansas State University's softball team, runner-up in the 2018 National Club Softball Association (NCSA) World Series, is ranked No. 2 in the final Rawlings Top 20 poll announced by the NCSA.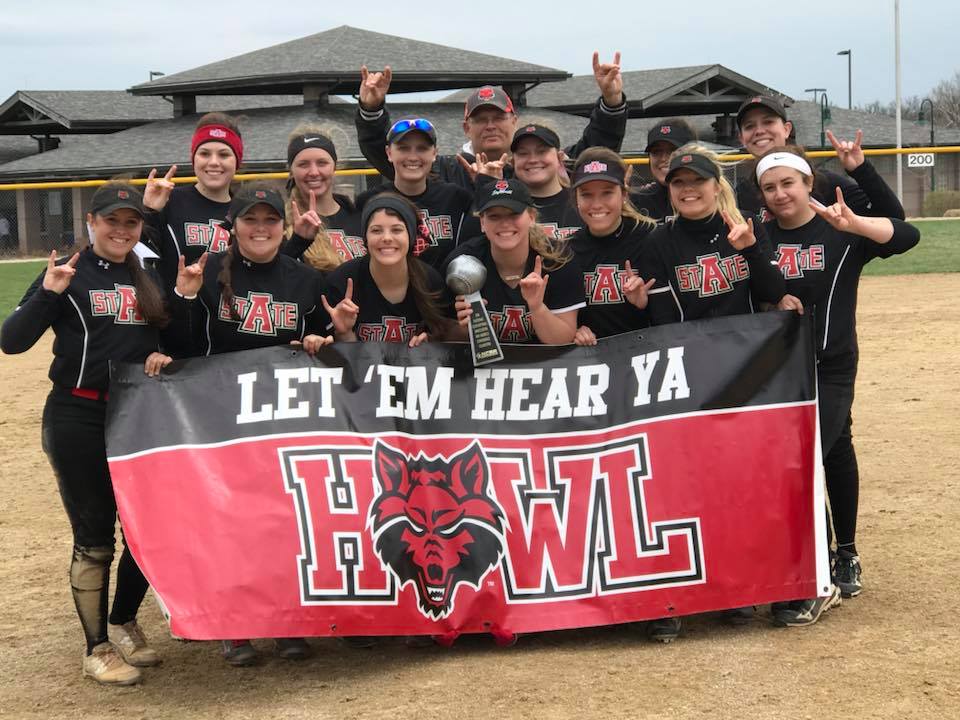 2018 Arkansas State University Softball Team

The Red Wolves are just behind the No. 1-ranked U.S. Naval Academy, who won the national championship May 20 after defeating A-State, 11-5, in the title game in Columbus, Ga.
"The goal is always to finish first. We knew at the beginning of the season this would be a tall task," said head coach Keith Hinson. "We only brought back three starters from last year's national championship team. The girls had one team they really wanted to play and they got their wish. It was Florida State and we won, 8-6. That game took a lot out of them.
"After that win we had to play the No. 1-ranked team in the country, Navy. The players fought hard, but you could tell that was their fourth game of the day and they left everything they had on the field in the Florida State game. After that loss we had to play an extra game the next morning to get back to Navy. The girls played hard and beat James Madison to set up a rematch with Navy."
Arkansas State went into the tournament as the top seed and started pool play on a strong note by defeating Rutgers, 13-3, then fell to Central Michigan, 5-3, in the second game. A-State rebounded in the pool's final game with an 8-5 win over San Diego State.
Following pool play, all teams were reseeded and Arkansas State went into bracket play seeded sixth, and knocked off 11th-seeded Iowa State, 11-1, defeated James Madison, 6-3, and beat Florida State, 8-6, then lost to Navy, 10-0, during a Saturday of play filled with frequent rain and lightning delays.
After a late night finish, A-State learned it would have to play James Madison again Sunday morning. The narrow victory gave the Red Wolves another chance to play in the title game for an opportunity to defend their 2017 title.
"Navy was a well-balanced team. They had the pitcher with one of the lowest earned run averages in the country with 0.90," continued Hinson. "Not only did Navy have a solid pitcher, they also had a solid offense. They had one player who was the leader in RBIs and another player ranked fourth in home runs. It was good experience for our younger players and we will take that experience and build on it when school starts back in August."
Here is the 2017-18 NCSA final Rawlings Top 20 Poll:
1. U.S. Naval Academy
2. Arkansas State University
3. Florida State University
4. James Madison University
5. Central Michigan University
6. Northeastern University
7. Clemson University
8. University of Delaware
9. University of California-Davis
10. University of Illinois
11. University of Michigan
12. San Diego State University
13. Grand Valley State University
14. Rutgers University
15. Iowa State University
16. Niagara University
17. East Carolina University
18. University of Florida
19. Penn State University
20. U.S. Air Force Academy