A-State Heritage Sites To Host Anniversary Open House  For Historic Dyess Colony: Johnny Cash Boyhood Home
08/06/2015
JONESBORO – In celebration of the first year anniversary of the opening of the Historic Dyess Colony: Johnny Cash Boyhood Home, Arkansas State University plans to host an open house, Saturday, Aug. 15, in Dyess, Ark.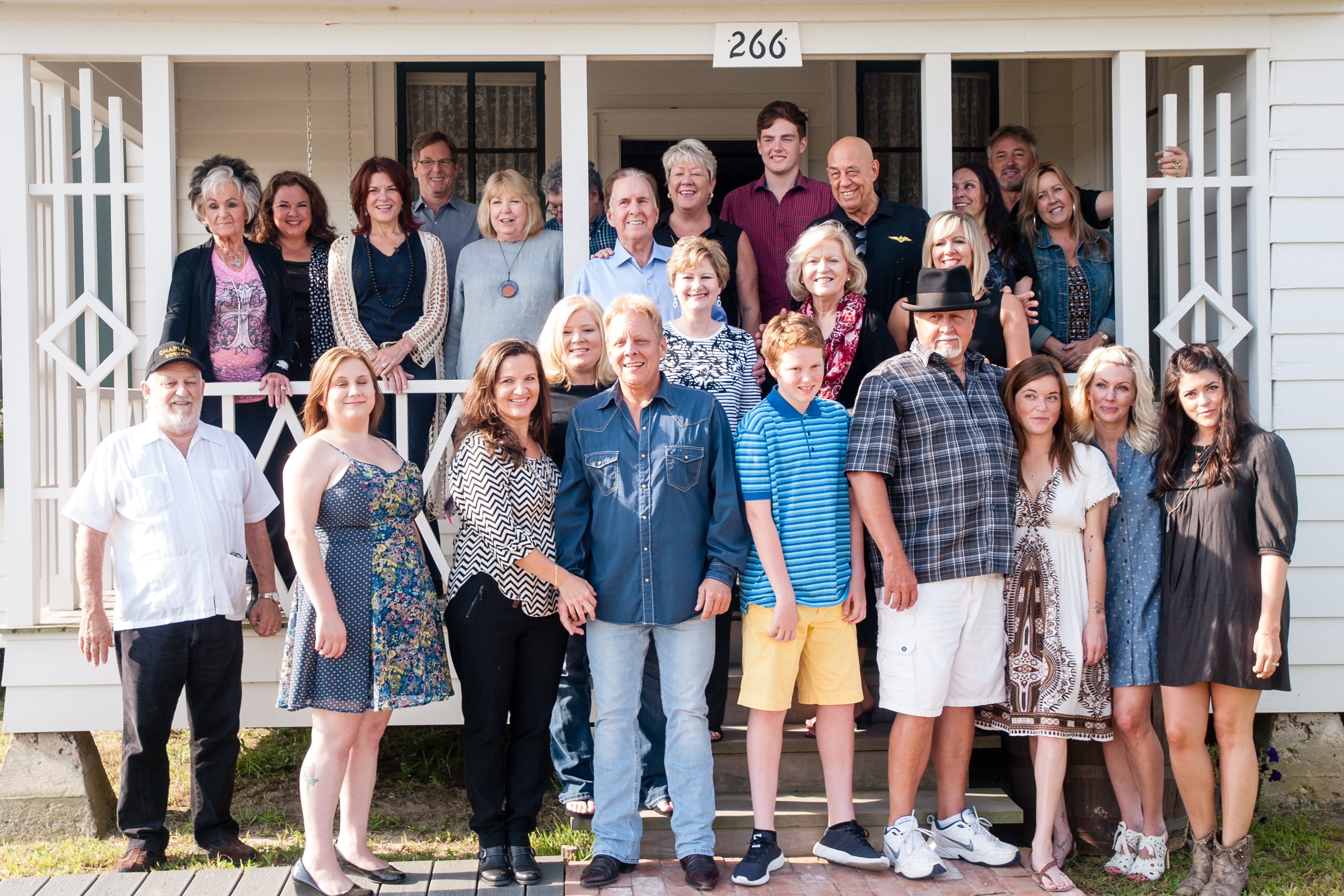 Members of the Cash family attended the dedication ceremony of the Historic Dyess Colony: Johnny Cash Boyhood Home, August 16, 2014


The open house will be from 9 a.m.-3 p.m. in the restored Dyess Colony Administration Building, 110 Center Drive. The celebration includes free tours of exhibits in the Administration Building, as well as where the music icon lived from 1935 until his high school graduation in 1950. Refreshments will be served, and each person in attendance will receive a complimentary keepsake.
"We have been thrilled with all the visitors we have had during our first year of operation and from all over the world," said Dr. Ruth Hawkins, executive director of Arkansas State's Heritage Sites program. "Johnny Cash was truly revered by his fans, and I think our visitors go away understanding a lot more about where his music came from."

Work on the boyhood home restoration project began in 2011 when Arkansas State University purchased the home.
The finished home and Administration Building exhibits were dedicated Aug. 16, 2014, with hundreds of Cash family members, friends and fans in attendance. The restoration project was made possible through grants, charitable gifts and ticket sales to each of four Johnny Cash Music Festivals held on the A-State campus from 2011 through 2014. The festivals featured some of the most popular and successful singers and musicians today who wished to pay tribute to Cash.
At the dedication ceremony, Johnny Cash's sister Joanne Cash Yates, brother Tommy Cash, three of his five children and other Cash family members surrounded Howard Slinkard, Arkansas State University Board of Trustees member, as they clipped the cotton garland ribbon to declare the home as officially opened. Family members then delighted the crowd by singing "Will The Circle Be Unbroken," inviting them to join in.
Rosanne Cash, one of Johnny's four daughters, noted at the time, "If Dad walked into the house today, he would have been overcome. Ruth and the family aimed for authenticity when it came to furnishings. When you add the pieces in the house, it gives it resonance. The whole project caused a real shift in my life."