A-State College of Education Hosts Northeast Arkansas Spring Principals Conference
05/03/2013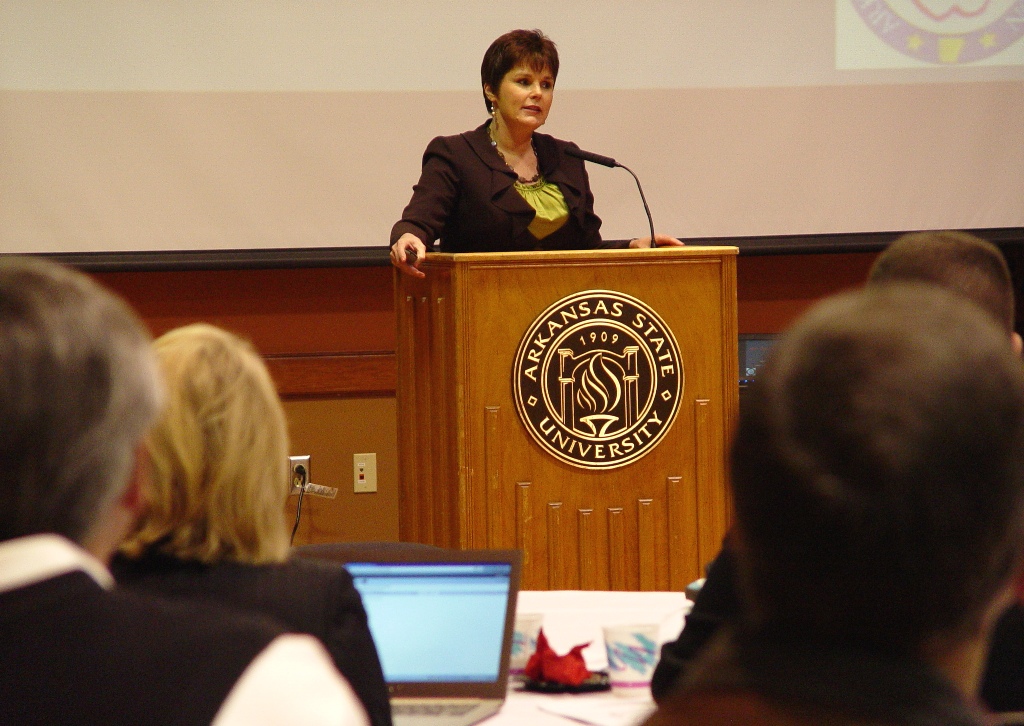 Dr. Karen Cushman
JONESBORO – Although cold, rainy weather did not seem in keeping with the title, the Northeast Arkansas Spring Principals Conference today attracted more than a hundred professional educators to the Reng Student Union to hear a presentation about implementation of new teacher and principal evaluation systems in Arkansas.
Dr. Karen Cushman (top photo), assistant commissioner of the Arkansas Department of Education and an alumna of Arkansas State, was the keynote speaker.
Current principals as well as students in educational administration attended the event, which was organized through the Education Renewal Zone (ERZ), a program of the Department of Teacher Education in A-State's College of Education.
The new evaluation systems are two of the most significant changes that will impact the responsibilities for area principals, according to Dr. Rick Hux, director of ERZ at Arkansas State.
Breakout sessions following her address focused on other timely topics, such as implementing Common Core 9-12, parental and community involvement, issues in special education and school discipline.
Sponsors for the conference are the Northeast Arkansas Principals Association, and the College of Education and the Education Renewal Zone at Arkansas State University.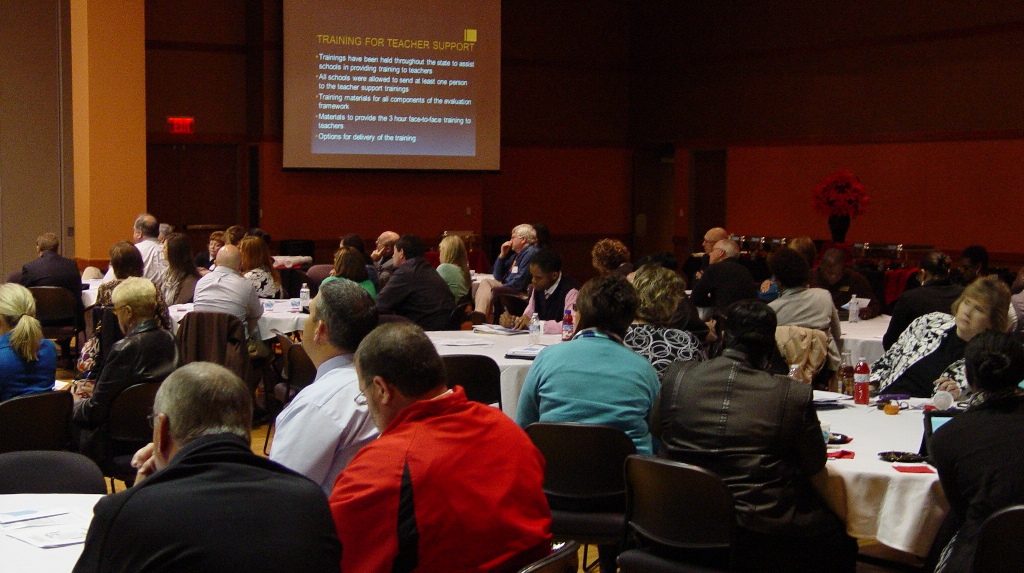 Those attending the NEA Principals Conference listen to the keynote address
on evaluation systems to be implemented in Arkansas.