A-State Announces Welcome Week 2018 Activities
08/16/2018
Welcome, A-State students! Come out and celebrate the start of another year at Arkansas State with Welcome Week activities conducted by various student organizations. Events are scheduled from Saturday, Aug. 18, through Friday, Aug. 24, while fall semester classes begin Monday, Aug. 20.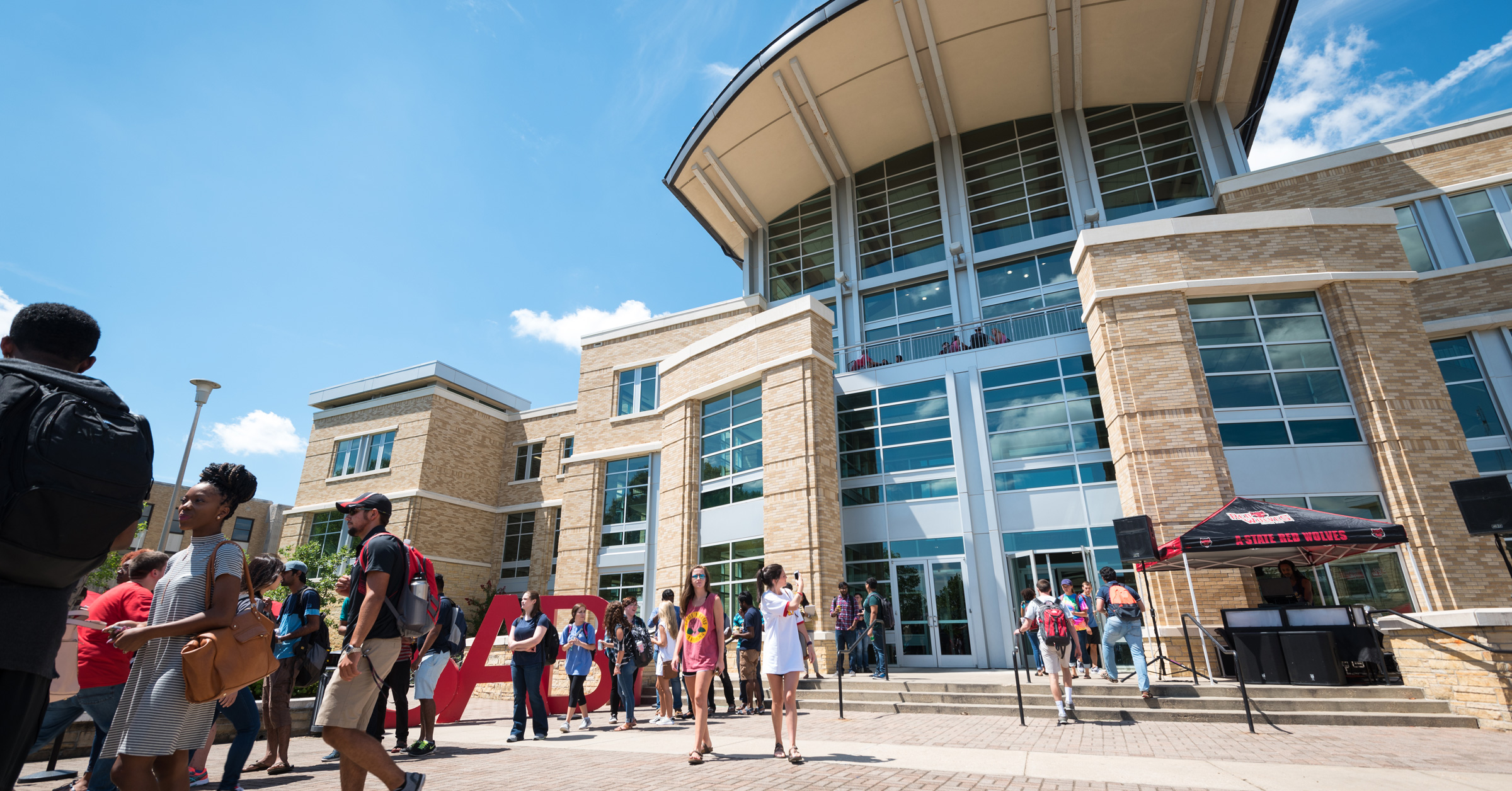 Saturday, Aug. 18
---
Move-In Day
Residence halls open for move-in day starting at 9 a.m. Volunteers from around Jonesboro will be on campus to help students move in to the residence halls.
NPC Bid Day Celebration
Greek Life's National Panhellenic Council sororities will culminate its week of formal recruitment with the Bid Day celebration at 1 p.m. at Centennial Bank Stadium.
Great A-State Drive-in Movie
Bring a blanket or your car to the baseball stadium parking lot at 8 p.m. for a screening of "Deadpool," sponsored by the Student Activities Board.
Sunday, Aug. 19
---
First-Year Convocation
First-Year Convocation for all entering first-year students will begin at 1:30 p.m. at First National Bank Arena.
Welcome Back Luau
The Student Activities Board, Residence Life and Phi Beta Sigma will be hosting a Welcome Back Luau on the Heritage Plaza Lawn from 5:30 p.m. until 8:30 p.m. Join them for a buffet with luau-style food, the Kona Ice food truck, water slide, kickball and DJ King Vick.
Monday, Aug. 20
---
First Day of Class Waffle Bar
Celebrate the first day of class at SAB's Waffle Bar at 10 a.m. on the Heritage Plaza Lawn. Build your own waffle with assorted toppings - fruit, sprinkles, chocolate chips and more.
Ice Cream Sundae Bar
Swing by the Multicultural Center on the third floor of the Reng Student Union at 11 a.m. to build your own ice cream sundae.
106 & A-State
NPHC will be hosting a gathering at the Collegiate Park Pool at 6 p.m.
Tuesday, Aug. 21
---
Meet the NPHC Greeks
Stop by Heritage Plaza from 11 a.m. until 2 p.m. to meet with members of the NPHC to learn more about going Greek.
Get the Scoop about Up 'til Dawn
Join the A-State Up 'til Dawn team on the Heritage Plaza Lawn for an ice cream social from noon until 2 p.m. to learn more about their work supporting St. Jude Children's Research Hospital.
Rec Fest at the Red WOLF Center
See what Campus Recreation is all about at Rec Fest at the Red WOLF Center from 5 - 7 p.m. Meet the A-State club sports and enjoy games, giveaways, massages and DJ King Vic.
Wednesday, Aug. 22
---
Community and Organization Fair
From 10:30 a.m. until 1:30 p.m., the Community and Organization Fair will be at Heritage Plaza. Community vendors and student organizations will set up on the lawn and surrounding area to promote their organizations and businesses.
NPHC Mythbusters
NPHC fraternity and sorority members discuss what it is really like to be a member of their organizations and the value of brotherhood and sisterhood in college and beyond. Find them in the Spring River Room of the Reng Student Union from 6 - 8 p.m.
Thursday, Aug. 23
---
IFC Fraternity Interest Session
Hear honest experiences and perspectives from current A-State fraternity members at the IFC Interest Session from 6 - 7 p.m. in the Reng Student Union Auditorium on the third floor of the union.
Downtown Jonesboro Block Party
The Student Activities Board and the Downtown Jonesboro Association have partnered to host a Downtown Block Party from 8 - 11 p.m. Join them for live music, deals at local restaurants, shopping and more.
Friday, Aug. 24
---
NFL Greek Vol. 2 Flag Football
NPHC's NFL Greek Vol. 2 Flag Football will be held in the "bowl" in front of the Red WOLF Center at 5 p.m.
Campus Wide Laser Tag
Join the Student Activities Board from 7 - 9 p.m. for laser tag in the heart of campus, the area that extends from the Humanities Building to the Library.