Academics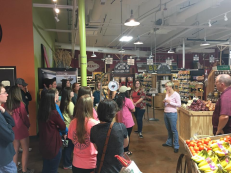 Honors classes are interactive and discussion-based for highly motivated students, with opportunities for interdisciplinary studies and personalized advising.
Professors are expressly selected for Honors courses based on thought-provoking coursework and their ability to create an innovative, exciting, learning environment. Yes, the work is challenging. Faculty and your Honors classmates will set the bar a little higher. But you'll be part of creating your own coursework as you encounter professors who are mentors, who encourage you to reach higher; who invite you to be a partner in an intellectual journey.
Activities & Special Opportunities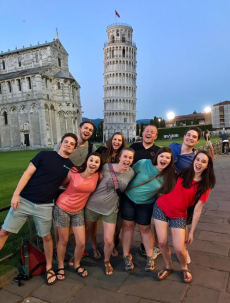 Honors College Association (HCA) is the student organization which brings Honors students together through trips, social and community events and service-learning opportunities.
Each year, HCA and Honors College sponsor Welcome Week during the first week of the fall semester. The entire week is filled with activities so that students can get to know one another and immediately become involved on campus. The fun continues throughout the year with Homecoming, tailgating, the Honors Lecture of the Year, mixers, and much more.
Honors advisors encourage students to engage in undergraduate research projects, check out study abroad options, and they even remind them to relax and just hang out in the Honors Lounge.
Campus Life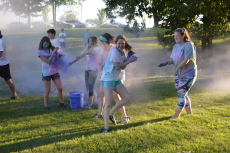 Come explore the A-State campus. Be a part of a diverse student body with students from all over the world. Join some of the hundreds of student organizations to meet new people, learn new things, and enjoy new experiences. Savor the rich cultural presence that a large university can provide.
Choose to go where everybody knows your name. Like a small liberal arts college, Honors College is the place where you'll find fellow students who share your intellectual curiosity, faculty who encourage your academic growth, and friends to last a lifetime.