Dr. Cherisse Jones-Branch

Greetings and Salutations! Welcome to the Graduate School at A-State! We're glad you're here! We are the centralized support unit for all campus master's and doctoral programs. Most importantly we are here to assist you as engage in all of the significant parts of graduate education from application to graduation.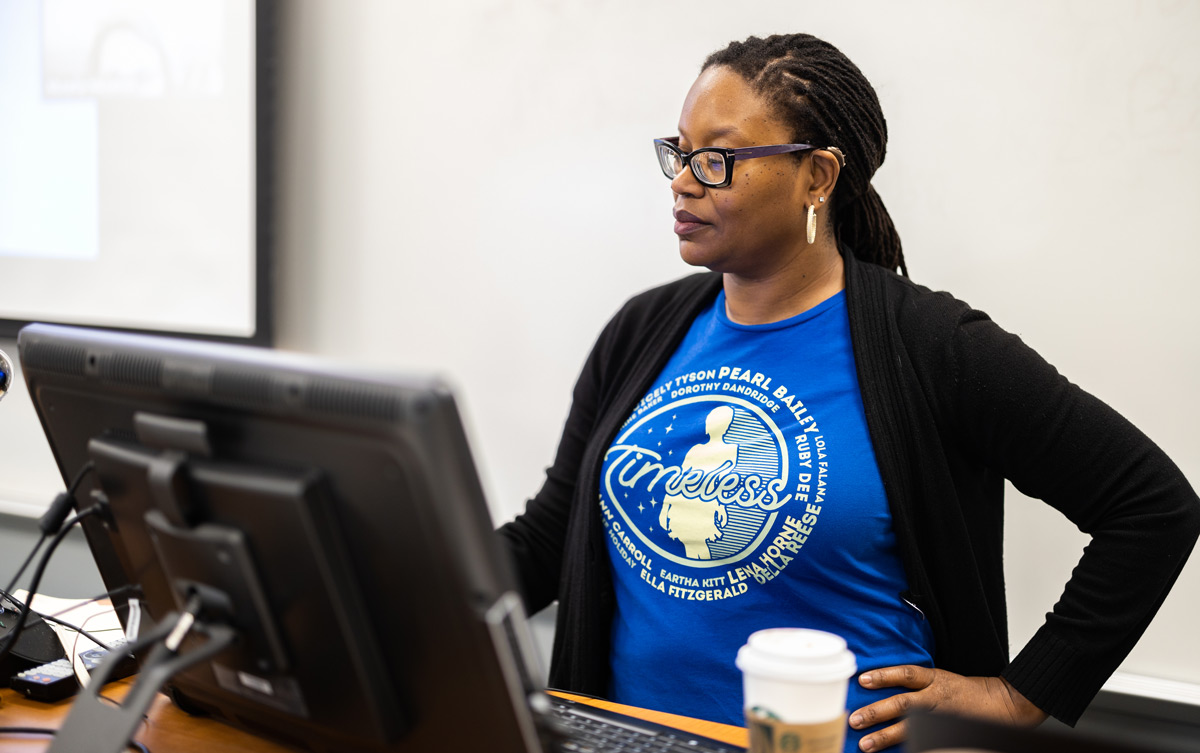 Dr. Cherisse Jones-Branch Teaching a Virtual Course
We work with graduate programs, academic departments, colleges and the Graduate Student Council to make sure you are able to access the resources you require in order to thrive during your time as a student at Arkansas State University. This includes collaborating with our excellent A-State faculty, staff, and student leaders to address academic and policy issues specifically impacting graduate students. It additionally means ensuring that you always know that our door is open and that the Graduate School is here to support and advocate for YOU as you matriculate through our excellent programs.
If you'd like more information about the Graduate School at A-State, we are happy to assist you with identifying the program you desire to match your professional goals. We can help you apply to specific programs, connect you to professors in your area of interest and to locate financial support for when you decide to become part of the vibrant intellectual community at Arkansas State University where Every Red Wolf Counts! If you have questions, we encourage you to reach out to us at 870-972-3029, by email at GradAdmissions@AState.edu. We look forward to seeing you soon! Wolves Up!
Cherisse Jones-Branch, Ph.D.
Dean, The Graduate School at A-STATEProfessor of History