Christopher Saikin
AP Biology
Christopher Saikin taught Pre-AP and AP Biology for 13 Years, first in Round Rock, Texas and then at DeBakey High School for Health Professions in Houston, TX. He has obtained an undergraduate degree in Biology from the University of Texas at Austin and his Masters in Education from the University of Texas at Arlington. He has traveled the country with the National Math Science Initiative providing professional development support to Pre-AP Biology teachers in various areas including Inquiry-based labs, student-centered learning, and incorporating technology into classroom instruction. In addition, he has visited schools around the country conducting student study sessions to prepare a diverse group of students for the AP Biology exam. In addition to his work with teachers and students nationwide, Christopher has participated for four years as a reader for the AP Biology Exam in Kansas City. In Houston, he served as an AP Biology Instructional Lead for Houston I.S.D., the largest school district in Texas. He helped new and experienced district teachers advance their instruction to maximize student learning and potential for success on the AP exam.

Chad Smith
AP World History
Chad Smith is the AP World History teacher at MacArthur High School in Irving, Texas. As a MacArthur teacher, he has taught on-level, honors, Pre-AP, and AP classes in both US and World History. He also coaches several academic teams, including Academic Decathlon and UIL Current Events. Chad is also an official reader, grader of the free response portion of the AP test, for the College Board and has presented at the AP National Conference. When the Coronavirus forced schools to shutdown in March 2020, Chad worked with the College Board to produce daily videos for students and teachers in a series called "AP Live" and you can find Chad in your AP Classroom by watching the AP Daily Videos for Units 4 and 5.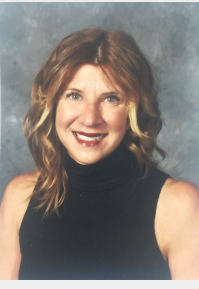 Christine Bond-Custred
AP U. S. History
Christine Bond-Custred currently teaches Advanced Placement (AP) United States History and AP World History at Edmond Memorial High School, in Edmond OK. She has taught AP United States History since 1998, AP World History since 2007 and Pre-AP World History from 1998-2007. She holds a Master's degree in Education Administration and in school counseling (M.Ed.) and is a National Board Certified Teacher (NBCT).
Ms. Custred has been a College Board consultant since 2000, presenting at numerous College Board institutes including international institutes. She has been an AP Summer Institute consultant since 2003, presenting at well over 50 summer institutes. She co-authored the Research and Education Association (REA) test prep book for AP edition of the Making America textbook, she co-authored the Fast Track to a 5 for AP World History and was a contributing author of the teacher's edition of the Ways of the World textbook. She has developed and team taught a combination course that bridges AP U. S. History and AP English Language and has co-presented at a Southwest Regional College Board conference. She served as an AP mentor from 2015-2017, this mentoring program, designed and offered by the College Board, entailed conducting once a month webinars with new AP United States History teachers. She has served as a reader for the AP World History exam.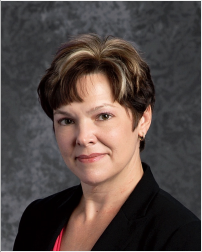 Rachel Stokes
AP English Literature & Composition
Rachel Stokes has been an AP Literature and Composition Instructor since 1996 and currently teaches at Greenville Senior High Academy in Greenville, SC. This is her 30th year of teaching. She has been an AP Reader for the AP Literature and Composition Exam since 2008 and is currently teaching AP Literature and Composition. Rachel began her teaching career at Blue Ridge High School in Greer, SC., and was also a Lecturer in English at Furman University for seven years, where she taught Composition and Rhetoric and Introduction to Literature. She also taught part-time for six years in an exclusively online charter school.
In addition to being a College Board Consultant, she is endorsed in Gifted and Talented Education, is an Edmodo Certified Trainer, a Level I Google Certified Trainer, and has presented a variety of sessions on incorporating technology and internet learning platforms at national conferences, including the AP Annual Conference, the National Council of Teachers of English Annual Convention, the Quality Matters Annual Convention, FETC, and CUE. She has also published in scholarly journals and online. In addition to providing professional development at the school, district, and state levels, she was also a featured speaker for the EdmodoCon 2014 live webcast for over 40,000 viewers worldwide.

Brook Bullock
AP English Language & Composition
Brook Bullock has taught in Oklahoma since 1994 and currently teaches at Edmond Memorial High School in Edmond, Oklahoma. His first teaching assignment was at rural Blackwell High School where he was a founding member of the school's first AP English Vertical Team, and he taught both on-level and Pre-AP English I and II, as well as electives in mythology and Shakespeare. From 2001 until 2011, he taught at Del City High School where, in addition to starting the AP English Language program, Mr. Bullock was the Yearbook and Newspaper sponsor and taught Journalism and English III, and from 2011 to 2017 he taught AP English Language and on-level American Literature at Putnam City North High School.
Brook is a certified College Board consultant since 1997, a Reader for the AP English Language and Composition Exam, and has scored entries for National Board Certification. He has presented at numerous workshops, conferences, and Summer Institutes in the Southwest, Midwestern, Southern, and Western Regions of the College Board, including multiple invitations to present at the College Board's AP National Conference. His passion, however, continues to be working with students at the secondary level.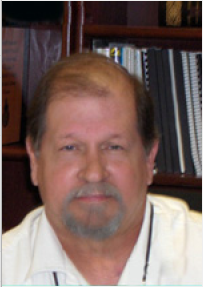 James "Ed" Howell
AP Calculus AB
James Howell is currently employed by the Dallas Public School district as an AP Honors Mathematics teacher at Trini Garza Early College High School. He has received the Dallas Foundation Outstanding Teacher Award twice in past years. Mr. Howell has been a College Board consultant for the past 16+ years and an AP Reader for both the AB and BC Calculus exams for the past 13 years.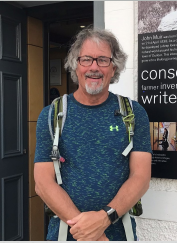 Bill Cumming
AP Chemistry
Bill Cumming has taught Chemistry and AP Chemistry in independent schools for over 40 years including 15 years at Deerfield Academy in Massachusetts where he was the holder of the Helen Childs Boyden Chair in the Teaching of Science. He began his career in Okotoks, AB Canada where he started the AP Program. In Alberta, he served as an item writer and head marker for the Provincial Diploma Exams. He has been an item writer for the Educational Testing Services (ETS) for inclusion on AP and SAT exams, and he assisted in authoring one of the labs in the AP Chemistry Inquiry-Based Lab Manual. Bill, along with his wife, Lisa, authored the AP Edition of a McGraw Hill college textbook and several units for the web-based resource, AP Insight. He has worked as a College Board consultant, AP Reader and Table Leader since 1999. He is also a consultant with the National Math Science Initiative (NMSI). An avid cyclist and hiker, Bill is also a retired NCAA/USILA Lacrosse official, having officiated in the National Championships series in 2013.