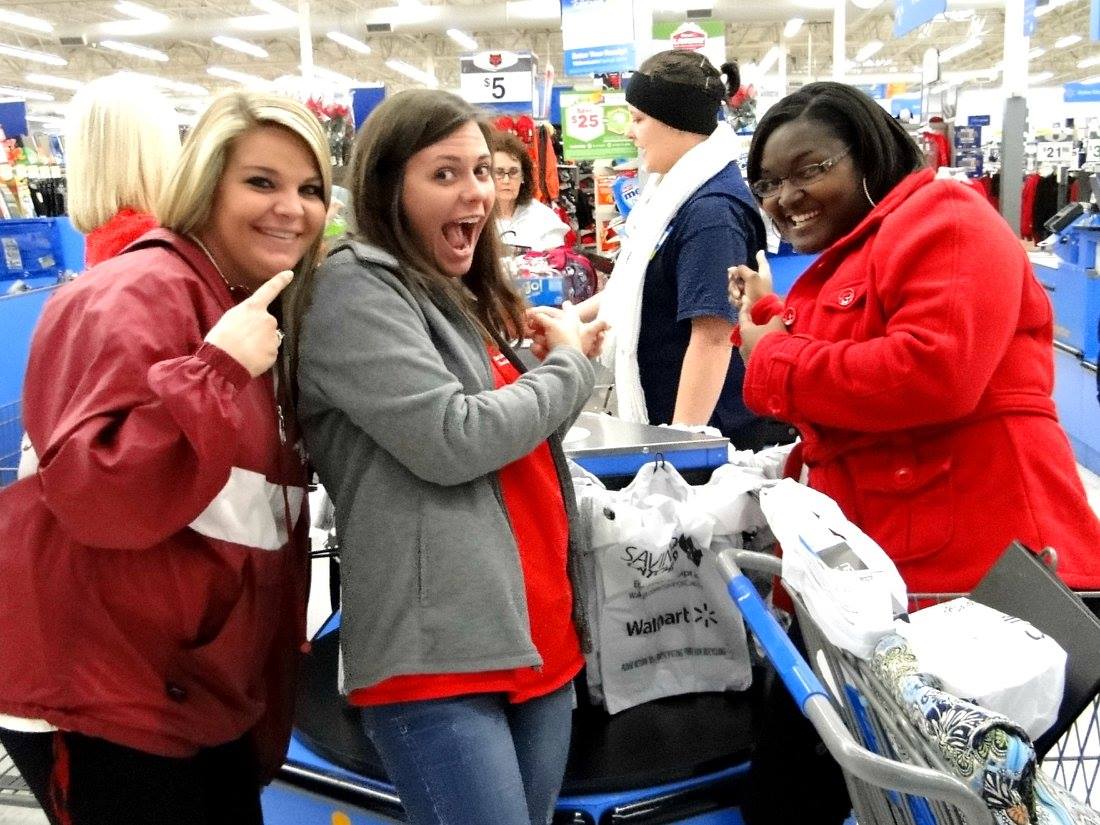 Former BSW students Amber Gschwend, Hawley Stewart, and Delia Turner
Pictured to the right are former BSW Student Organization members shopping for Christmas presents for area foster children. Students work throughout the year to raise money so they can help make Christmas special for these kids. Community members also adopt a child and shop for that particular foster kid.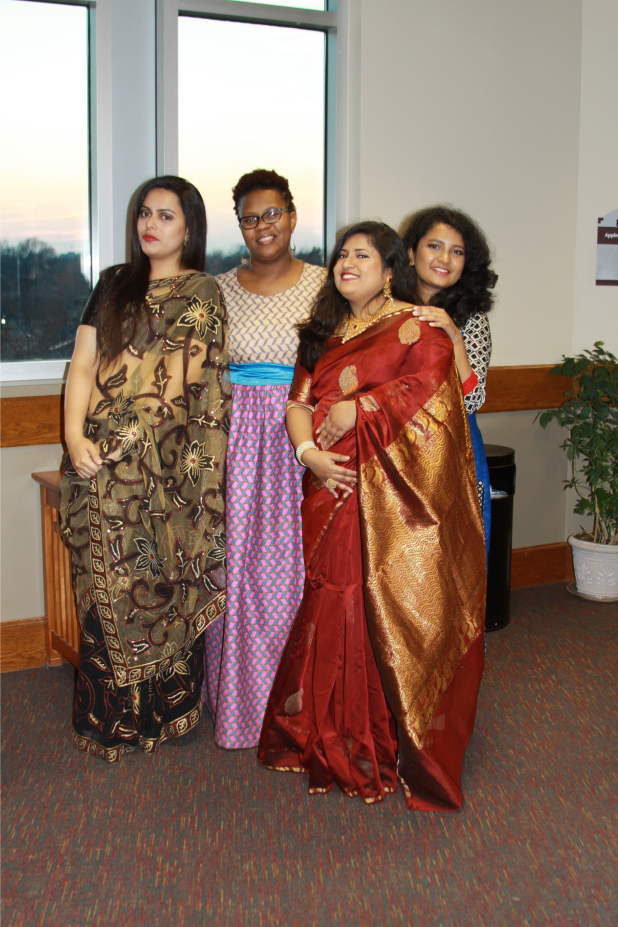 NABSW President Marchell Ekoh and Arkansas State University International students from Bangladesh
Pictured to the left with the 2015-2016 Student Association of Black Social Workers President, Marchell Ekoh, are a few of Arkansas State University's International students from the country of Bangladesh. They were participants in the 1st Annual International Fashion Show and are wearing attire from their country. The International Fashion Show is a fundraiser that the NABSW does to benefit the "Children of Haiti". Students/Faculty from all cultures are encouraged to participate in the event. Also to be enjoyed at this event were dishes from other countries and entertainment such as African dance, musical selections (vocal and instrumental), poetry, and, of course, a fashion show including outfits from participants native countries and modern fashions donated by local businesses.
The Department of Social Work has very active student groups. These groups will help your professional and personal development through interaction with your peers.
BSW Student Organization
MSW Student Organization
Phi Alpha Honor Society
Student Association of Black Social Workers
For more information on how to get involved with these and other student groups on campus, please visit the Registered Student Organization page here.