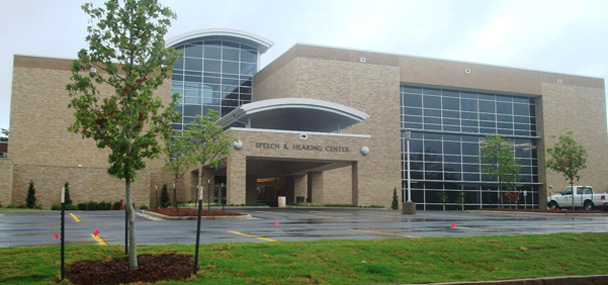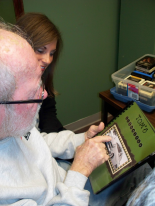 The A-State Speech and Hearing Center is a clinical laboratory where speech-language pathology students gain practicum experience through the supervised delivery of speech, language, and hearing services to individuals with communication disorders. The Speech and Hearing Center also contracts with schools and agencies for the provision of services away from the campus.
The center also provides free diagnostic evaluation and treatment/therapy services to individuals with communication disorders. The facility offers 55 minute individualized and group setting therapeutic sessions in private therapy rooms. A clinical workroom houses all therapy materials and resources, as well as standardized tests and protocols. An audiological suite contains equipment to perform audiologic evaluations (hearing tests).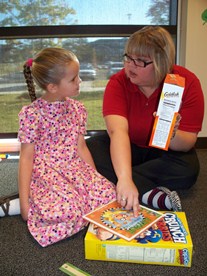 Treatment Schedule
The facility operates on a per-semester basis, and is closed during final exams and between semesters, resuming services shortly after classes begin. To ensure proper supervision and training for each student, as well as appropriate and ethical services to every client, a limited number of clients can be admitted each semester. These admissions are based on the needs of the individual, facility accommodations, and student competency needs. Self-referrals are allowed.
Obtaining Services
To be considered for enrollment, please call 870-972-3301 and request a referral form. If we have space available to accommodate your needs, you will be contacted to schedule an initial appointment. Please be aware that because our services are free of charge, our schedule is frequently at capacity.
Equitable Provision of Clinical Services
A-State is an Equal Opportunity/Affirmative Action institution and, thereby, complies with all applicable federal and state legislation regarding employment practices and admission/treatment of students without regard to race, color, religion, age, disability, gender, national origin, participation restriction, sexual orientation, veteran status, or status as a parent. As a single point-of-service entity within Arkansas State University, the A-State Speech and Hearing Center complies with all state and federal equal opportunity legislation in the provision of prevention, screening, diagnostic, and therapy services to all client populations served in the Center. Questions about this policy should be addressed to the Affirmative Action Program Coordinator at 870-972-3658 or at P.O. Box 1500, State University, Arkansas 72467