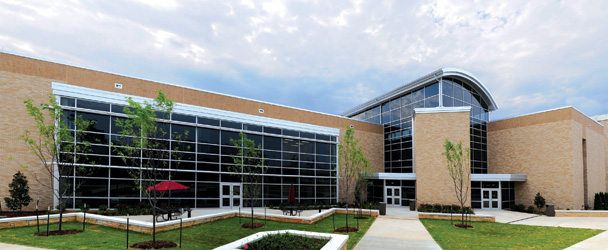 The College of Nursing & Health Professions was constituted with the beginning of the academic year 1982, and came about as a result of the inclusion of three programs which had been offered in other units of the university.
The college has more than 9,000 alumni and currently enrolls over 1,800 students in its various professional undergraduate and graduate majors. The college offers day, night, and weekend degree programs and delivers courses through distributed learning technologies.
Message from the Dean
Welcome to our website! If you are interested in a health profession, you will find that we have a variety of associate, baccalaureate and master's degrees options in major occupational areas. Each of these degree programs have a moderate to very high market demand which generates much student interest. All of our programs have specific admission criteria for entry, are nationally accredited, and contain both classroom and clinical course work as requirements for the degree.
The faculty and staff in our college are collegial, industrious and student centered. Students will find a diverse array of academic and specialization credentials among our faculty and staff as well as scholarly activity and a high level of university, professional and community service.
Please do not hesitate to contact an individual in your area of interest for more information. Best of luck in your educational endeavors!
- Dr. Susan Hanrahan
View the College of Nursing and Health Professions organizational structure.
View or download the "About Our College" flyer that provides a list of degrees available and full-time faculty in the college.