Graduates Ready for Career Advancement
Over the past 100 years, A-State has evolved from a regional school of agricultural instruction to a comprehensive university. The College of Agriculture has also evolved throughout the years. While education is still our primary mission, we also have extensive public outreach programming and research activities.
We prepare our graduates for entry and career advancement in the food, fiber, and natural resources industry, which involves production (farming), agribusiness and value-added processing, public service and rural leadership; and for entry and advancement in the manufacturing and industrial technology industries.
We offer both undergraduate and master's degrees within the college, and we participate in doctoral education through the interdisciplinary Environmental Sciences and Molecular Biosciences programs.
Recent Announcements
---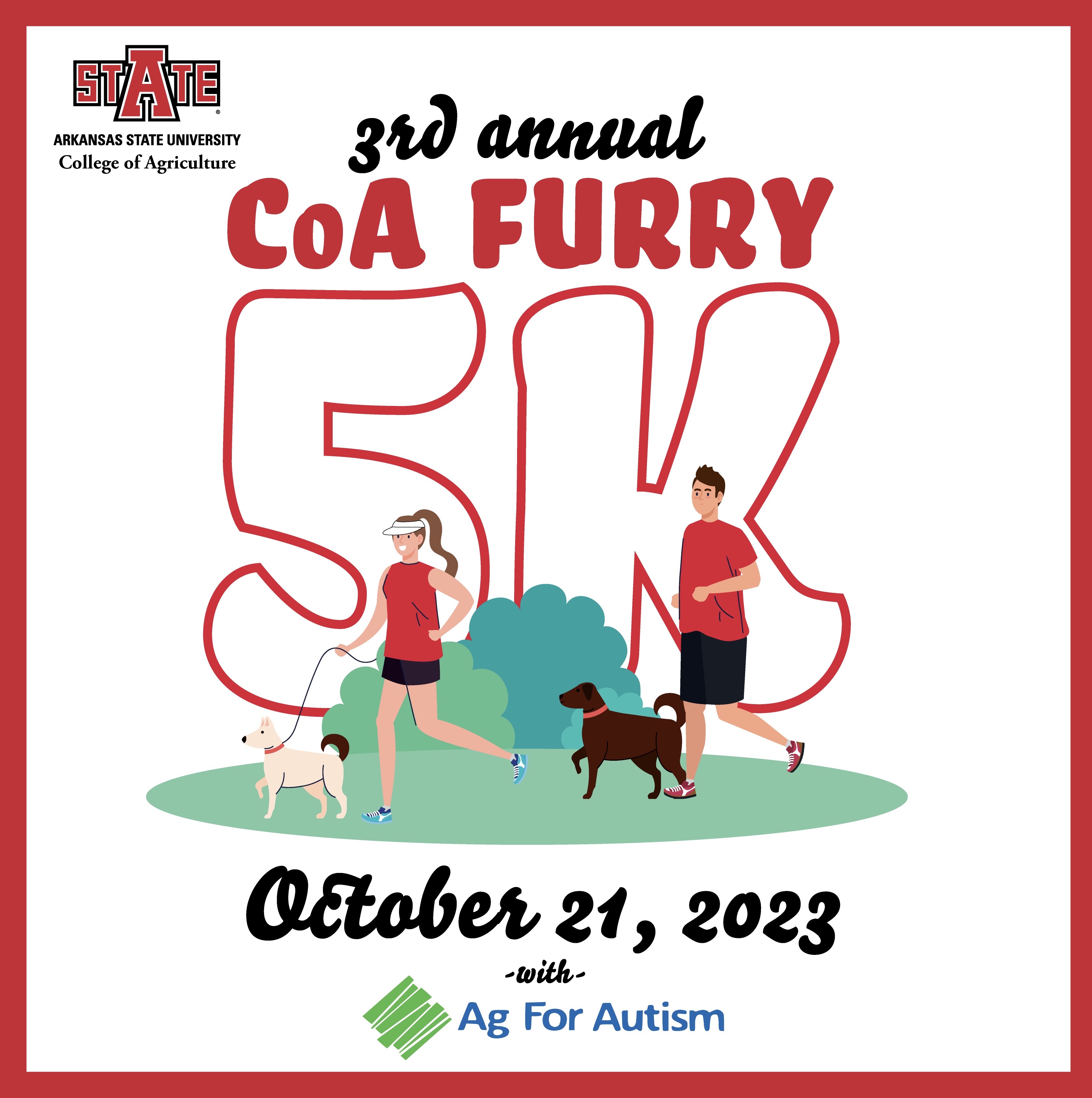 3rd Annual Furry 5k!
The CoA's 3rd Annual Furry 5k is happening on Saturday, October 21! This year we are partnering with Ag For Autism and they will be giving each participant fun goodies. Register ahead of time to get a t-shirt. Check in the morning of will be in the front lawn of the Ag Building. Fun run/walk starts at 8:00am! Children and strollers welcome, and of course your furry friends!

---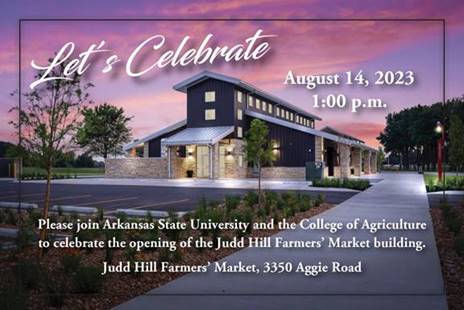 Judd Hill Farmers' Market Ribbon Cutting
We are excited to announce our new building is finished! The public ribbon cutting ceremony will be held on August 14, 2023 at 1:00pm.
Watch this video to learn more >>
---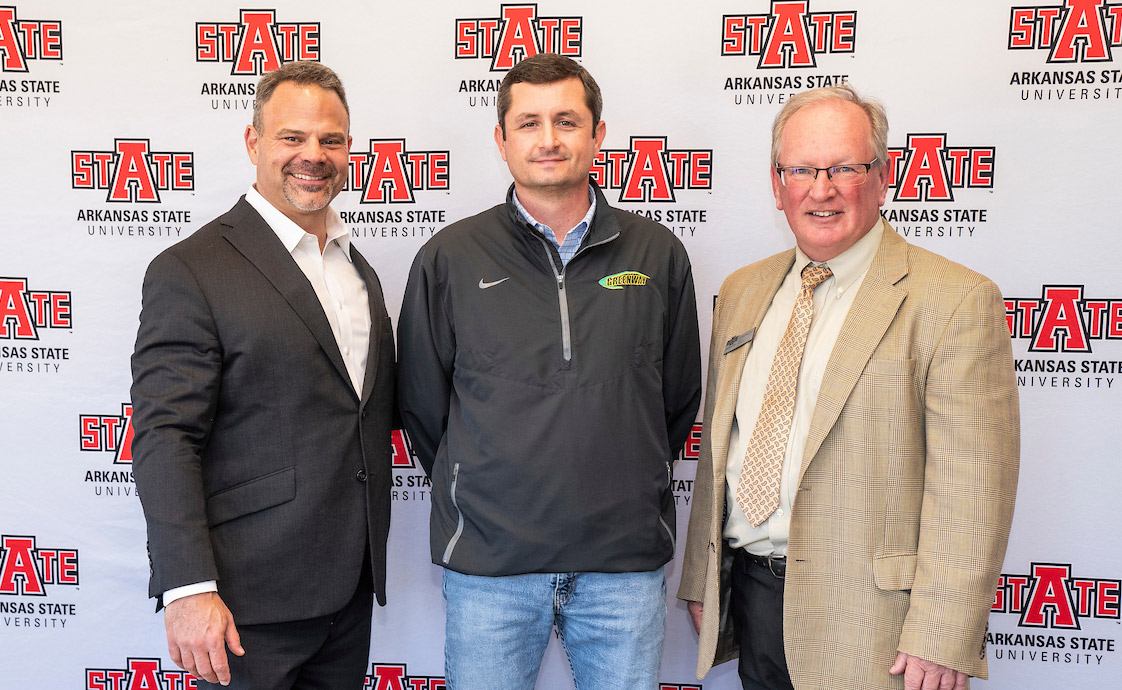 CoA Celebrates Public Support
We gathered on May 2, 2023 to celebrate the generosity of recent CoA supporters. Among them were Greenway Equipment, Peco Foods, Judd Hill Foundation, Randall & Jeannette Pope - Pope Family Endowment, Poinsett Rice & Grain, Randy & Joy McNeil - McNeil Family Endowment, AgHeritage Farm Credit Services, Arkansas Dept of Agriculture.
---
Follow us on our socials for more: Facebook | Twitter | Instagram