Graduates Ready for Career Advancement
Over the past 100 years, A-State has evolved from a regional school of agricultural instruction to a comprehensive university. The College of Agriculture has also evolved throughout the years. While education is still our primary mission, we also have extensive public outreach programming and research activities.
We prepare our graduates for entry and career advancement in the food, fiber, and natural resources industry, which involves production (farming), agribusiness and value-added processing, public service and rural leadership; and for entry and advancement in the manufacturing and industrial technology industries.
We offer both undergraduate and master's degrees within the college, and we participate in doctoral education through the interdisciplinary Environmental Sciences and Molecular Biosciences programs
Recent Announcements
---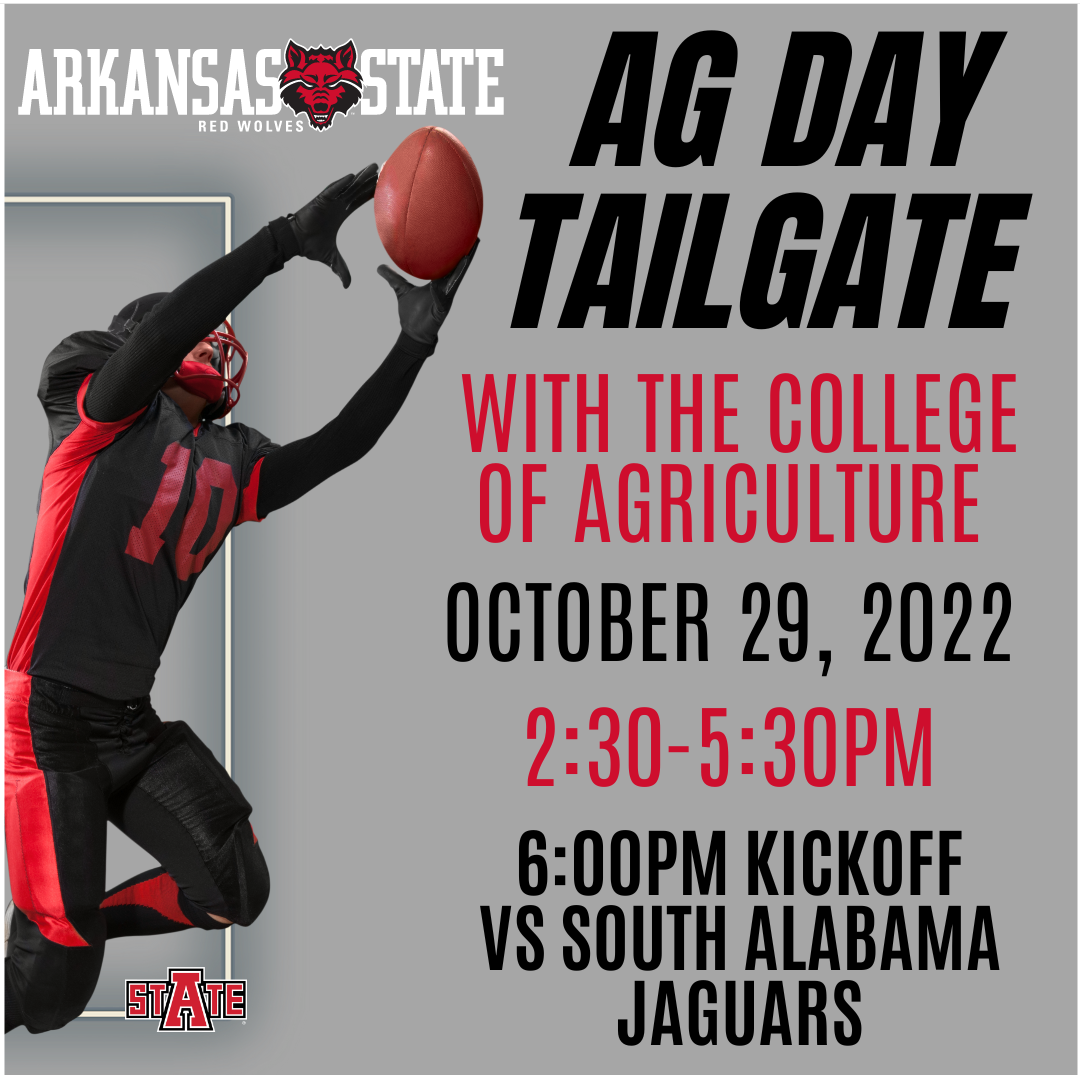 Ag Day Football Game & Tailgate
Our annual Ag Day home football game is Saturday, October 29 with kickoff at 3:00pm vs S Alabama. Join the CoA at our tailgate party starting at 12:00pm where we will be grilling up a bunch of our Meats Lab products! Check back here for a link to the map of our location in tent city.
Tent City MAP >>
---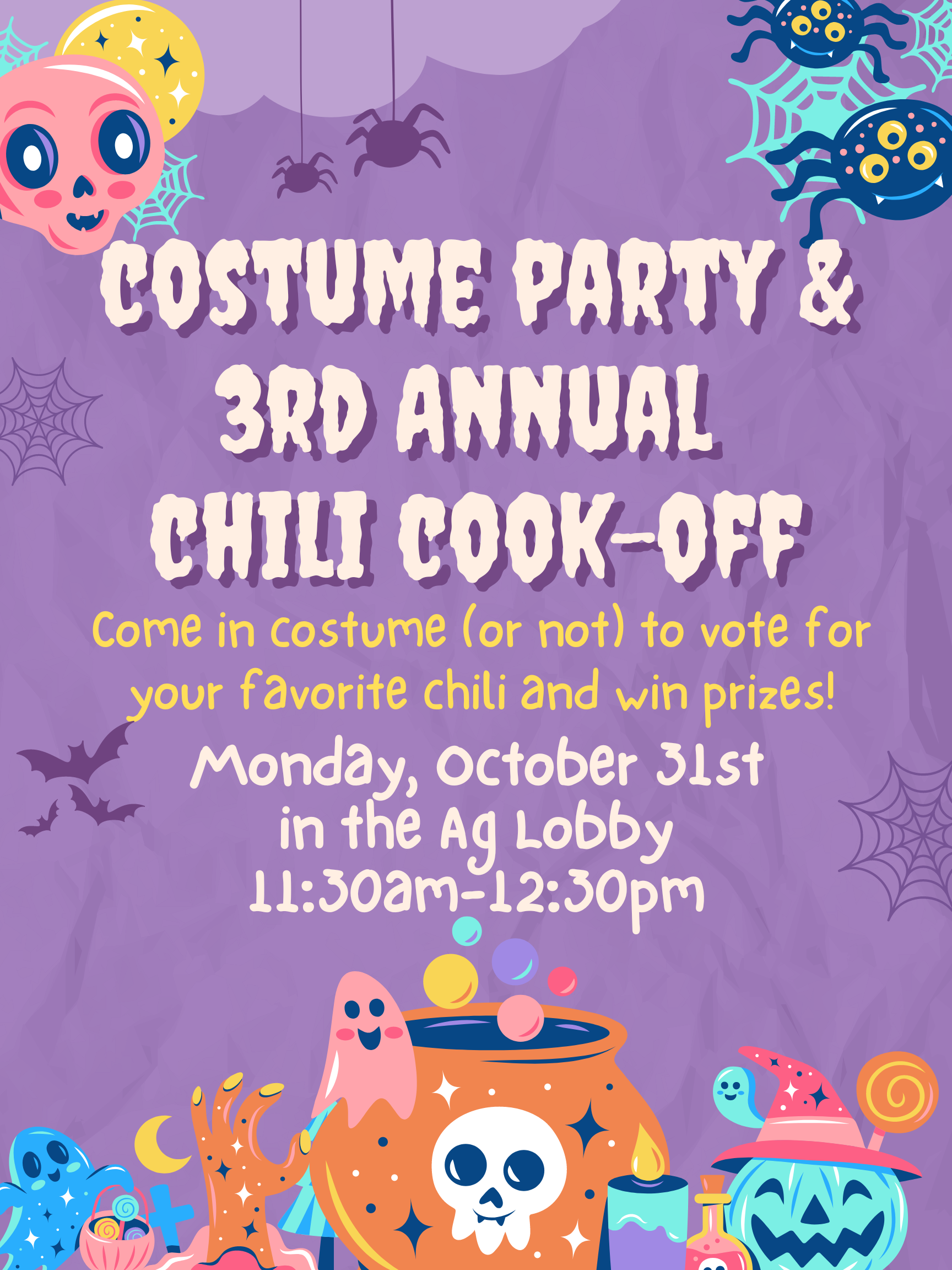 Third Annual Chili Cook-off & Halloween Costume Party
Join us for our 3rd Annual Chili Cook-off as our past winners defend their titles. This year the cook-off lands on Halloween so come in costume to win prizes for best costume and vote for your favorite chili! In the Ag Lobby and conference room on Monday, October 31 starting at 11:30am.
---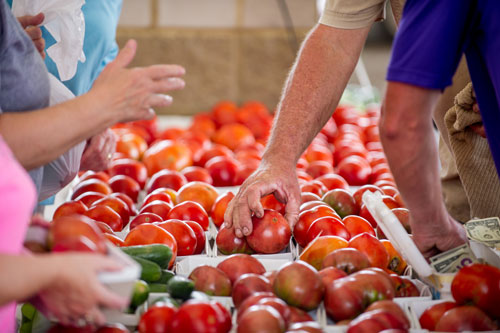 Judd Hill Farmers' Market Expansion
We are so excited about the expansion of the Judd Hill Farmers' Market! Here is a video featuring Mike Gibson and Dean Latour talking about the impact it will have on our students and community.
Watch this video to learn more >>
---
Follow us on social for more: Facebook | Twitter | Instagram