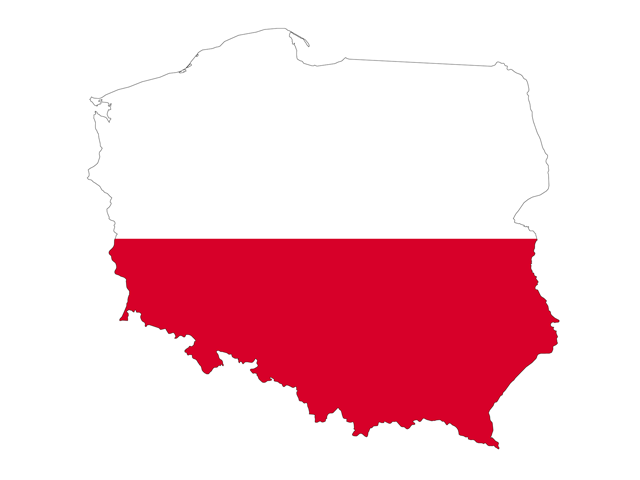 If you will be in Poland to study abroad, you will need to apply for a National Visa. The visa fee is 99 USD (cash or money order). You must apply for this visa in person.
Location of Consulate (for Arkansas Resident): 3040 Post Oak Blvd, suite 525, 5 floor Houston TX 77056, USA
Visa Requirements:
Application form: registered on-line at

https://secure.e-konsulat.gov.pl/

, filled out, printed, dated and signed.
Valid passport/travel document: valid for at least 3 months beyond the planned departure from Poland, contain at least 2 blank pages, issued within the previous 10 years.
Proof of Legal Residence OR Immigration Status in the US (does not concern US citizens): original of Residence Card (Green Card) or legalized copy, or valid US resident visa type A, E, F (with endorsed I-20), G, H, I, J (with I-797), L, O, R.
Travel medical insurance: confirmation letter from Health Insurance Company stating coverage with a minimum of 30.000 EURO (ca. $50,000) for trips outside of the U.S. valid in ALL Schengen Countries, copy of healthcare card is not sufficient.
Proof of sufficient financial means: evidence of sufficient funds to support yourself while living in Poland e.g.: bank account statements from previous 3 months, salary slips.
Flight reservation or other proof of intended transport showing date of arrival and departure from Poland.
Letter of acceptance from Polish School or University (up-to-date and original) and letter from the US School/University (if applicable) as confirmation of the purpose of travel
Student loan agreement / scholarship information / proof of financial support by parents / own funds (bank statements) as proof of sufficient financial means
Proof of accommodation: hotel reservation, lease agreement, dormitory agreement or rental agreement or other documents confirming accommodation.
Two passport size biometric photographs taken within last six months to enable easy identification of an applicant: color, sharp, made on high quality paper against a plain white background, 3.5 cm x 4.5 cm (US passport photo size is accepted), natural face expression and closed mouth, no head covering, hair must not cover any part of the face.
Driver's license or utility bill with applicant`s name as a proof of residence in the proper consular district.
Return shipment: registered, addressed and prepaid envelope.
For more information: Click here