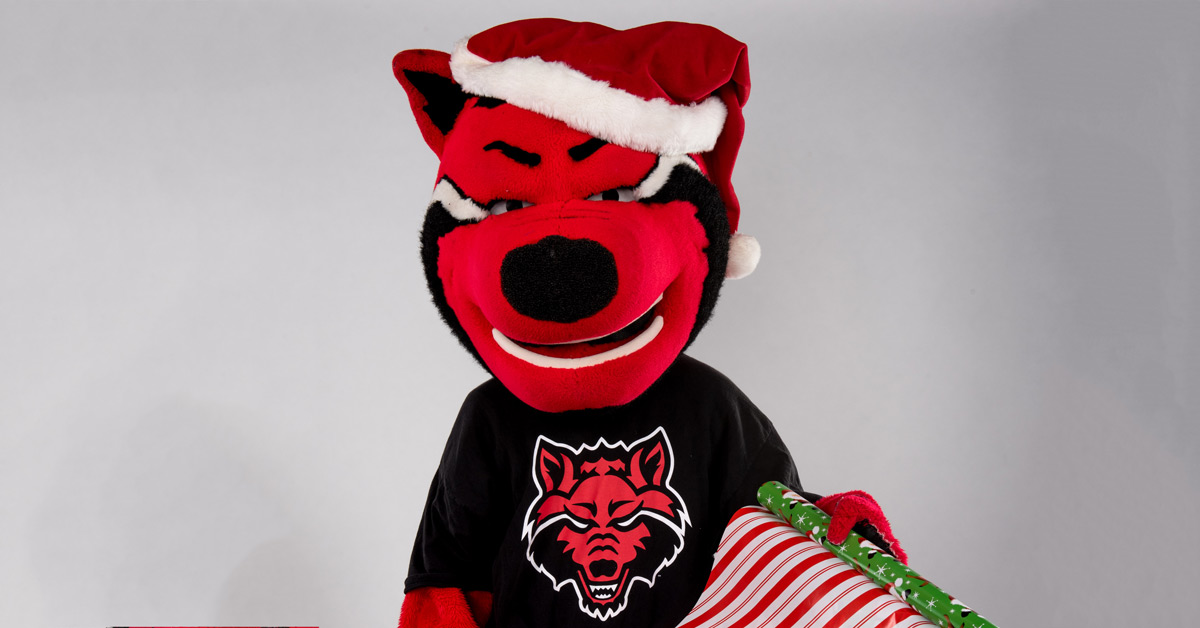 Assisting Families in Need
Santa's Wolves, a special sub-committee of ASU Staff Senate, is dedicated to assisting ASU families that have special needs during the Holiday Season. Santa's Wolves provides items such as food, clothing, toys, and Christmas trees and decorations to help brighten the holiday season for ASU families or individuals experiencing uncommon hardship.
Complete the application to identify an ASU individual or family in need of blessings during the holiday season. A member of Santa's Wolves will contact the individual or family to establish confidential communication.
Questions?
For more information, contact any of the Santa's Wolves officers:
Sheryl Puckett, 870-972-2900
Sandra Bramblett, 870-972-2817
Mia Sheppard Taylor, 870-680-4788
Deanna Barton,870-972-2832