The PROPS program includes a monthly profile of an A-State staff member that works every day behind the scenes to improve Arkansas State University… because EVERY Red Wolf Counts!
Staff members are selected from a pool of candidates that is created from the PROPS nomination form.
Justine Carothers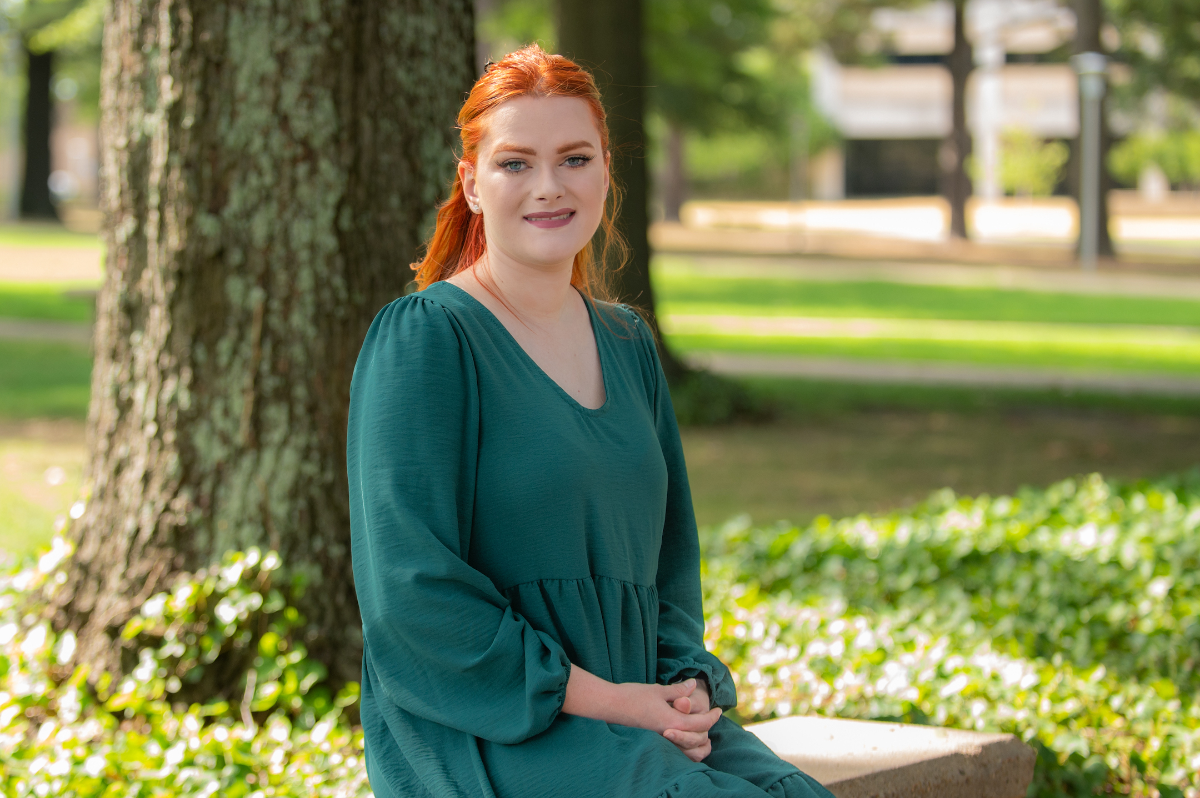 Justine Carothers was nominated by coworker Katherine Pryor for P.R.O.P.S. recognition. Katherine had this to say about working with Justine: "She is dependable, easy to work with, and optimistic. She goes above and beyond to make sure students get the absolute best chance of getting into and starting their college career at ASU."
P.R.O.P.S. subcommittee members Madelyn Carson, Tiffany Mosley, and Cathy Naylor spoke with Justine recently to learn more about her and her experience at A-State.
What makes a good staff member?
"Being someone who can roll with the punches, but also dependable. Show up to do more than just what you're supposed to do and have the tenacity to get things done. This helps you be successful anywhere. Also, not being afraid to do things you're unfamiliar with. Keep your boundaries so as not to be overworked and don't be afraid to ask questions. I'd rather ask a dumb question and get help than do something incorrectly later."
What is the one thing you wish you could teach everyone about your role on campus?
"I feel like I've done a lot despite being fairly new, but I feel like there is a lot others could teach me. My job is more than just building courses; we build relationships with faculty. I am always asking them for advice and picking their brain and in return they will sometimes say "girl I got you." When they call me and need help with something I can then return the favor say "I got you!" rather than just everything being about just getting classes done."

Most recent binge show?
"I recently watched the new season of Stranger Things with my husband (Justin, A-State Online staff member). We had to wait until our son wasn't awake. The last season was slow, but this season was better than I expected."

What I like about A‐State is...
"It might be cliché, but the community. If you're lost, there is always someone willing to help you and go out of their way to do so because they want to see you be successful. That's the camaraderie I've seen. Everyone helps everyone out."

What music is playing in your car?
"We Don't Talk About Bruno from Encanto is frequently requested by my son. My choice is true crime podcasts because they tell a story."

My favorite vacation spot is...
"Anywhere with a beach or the ocean. We went to Gulf Shores recently with our son (Lincoln, 3) and he is a beach baby. He keeps asking to go to the beach."

What do most people not know about you?
"I have an identical twin sister, Jessica. She lives with our mom in Searcy."

My hobby is...
"Makeup. When I had the time, I would watch makeup artists on YouTube. It was a way to express myself and do something just for me. With a 3-year-old, I have less time for myself and my hobbies.

My perfect day is...
"Sleeping in, having time to myself, taking a bath, spend time with my boys and going to the park. I'm easy and lowkey. I enjoy the small stuff while I can."