The PROPS program includes a monthly profile of an A-State staff member that works every day behind the scenes to improve Arkansas State University… because EVERY Red Wolf Counts!
Staff members are selected from a pool of candidates that is created from the PROPS nomination form.
Dean Murry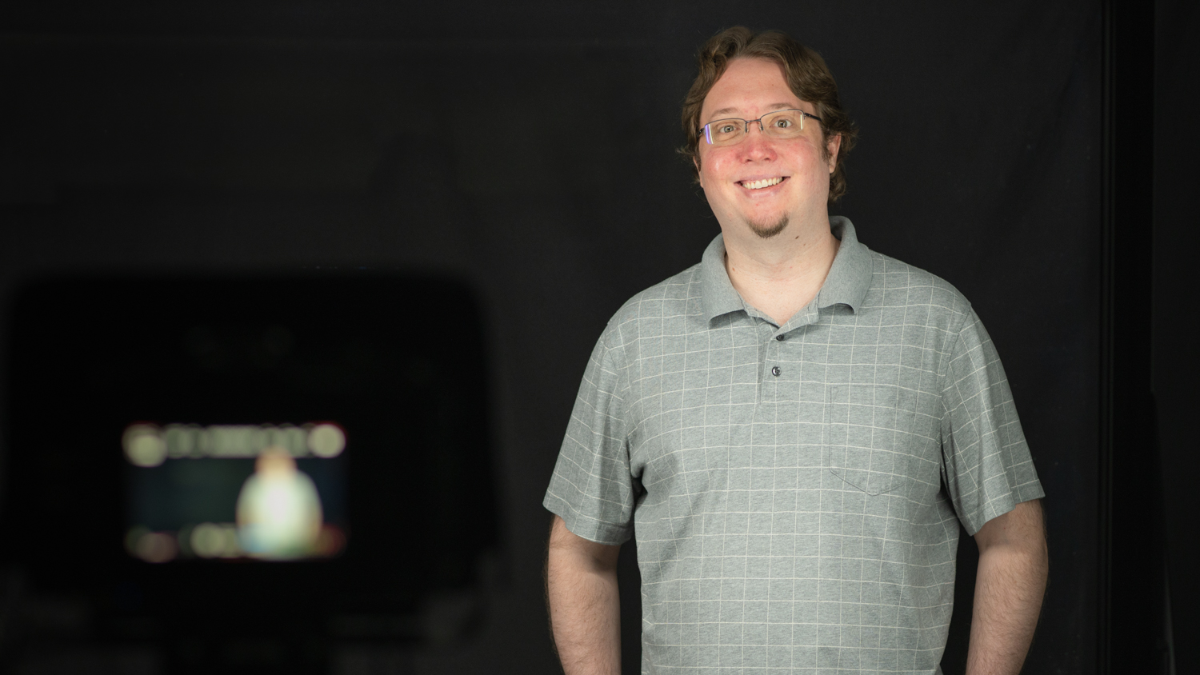 Dean Murry was nominated by Dr. Ruth Owens for P.R.O.P.S. recognition. Ruth had this to say about working with Dean: "Dean deserves recognition because he works tirelessly behind the scenes to support faculty use of Blackboard as a learning management system. He receives product updates, provides instructions for faculty members seeking to use the many features of Blackboard, and troubleshoots when faculty members have implementation issues. He makes information available to our faculty through the CETL website, through phone support, and through face-to-face interaction in the Center for Excellence in Teaching and Learning. In short, he connects all the dots behind the scenes to make sure that our faculty members can use Blackboard effectively to support student learning and interaction. He has other responsibilities in the CETL as well, but his work with organizing Blackboard information and making it available to our faculty is of paramount importance."
P.R.O.P.S. subcommittee members Karen Nelson and Kelly Sabin spoke with Dean recently to learn more about him and his experience at A-State.
What music is playing in your car?
Either just something random on Pandora or KASU.
If I could travel anywhere, it would be…
I would like to go everywhere. Probably a world trip would be what I would want to do. I guess my first stop would be Hawaii. I have been to England and Ireland so I've been that direction, but haven't been to Hawaii.
What I like about A‐State is…
I have been at A-State since I completed my Associates Degree. This is Home, I have been here the majority of my life. A-State has given me a lot of opportunities, and I have met a lot of interesting and fun people. A-State has always been here for me.
The best advice I ever received was…
Probably the best advice I ever received was to "Never take no for an answer." If you have a good enough argument and persuasion and you think you are right then keep at it.
The one thing I've learned that I would tell my adult self is…
Probably to just not worry about things as much as I used to. Things will work themselves out, you know like this too shall pass. It's not as big of deal as it seemed like it was in the past.
What is your philosophy on working with students and faculty as a staff member?
Our office doesn't usually do a whole lot with students, because we are a faculty support office. Typically, when I work with a student it's because something has gone really wrong. Usually our direction to students is to contact the faculty member. Because they are the only one that can make the change.
When working with faculty it's patience. A lot of times you get so many different generations of experiences. So, everybody has a different experience and a different understanding of what role technology plays in their classroom. It is just patience and guiding the conversation towards more inclusion of the resources, because the students are expecting their materials to be easily available online.
What is the one thing you wish you could teach everyone about your role on campus?
If everyone should know one thing it is that clearing your cache and cookies usually fixes your issues. Also, our website has pictures and screenshots of common issues, where I can be really helpful is with the uncommon issues. YouTube and Blackboard's help site are also great resources, there are tons of troubleshooting tutorials from others Universities. That is all going to change with the switch to Canvas, but it will be the same way. Like I said, our helpful bit is with the uncommon issues. Like say a Faculty member is wanting to do something different that they have never done before and are not sure what tools are available to make that possible or how to approach it. For example, flipped classroom or experiential learning, if your wanting to do something new or different that is where contacting me or Chris in CETL can give you our experience. We know what all software is available and we can work through how to make your vision work if there is a technical issue.
What makes a good Staff Member?
I think it is patience and listening. Patience and listening to the whole issue; because a lot of times people do not know what their issue is. The first types of ways they describe the issue isn't really what's going on.
If you take a little bit of time and listen to the whole issue often you will discover it wasn't a Blackboard issue it was a Kaltura issue. They just mention Blackboard because that's where they go to access the videos or it was something else entirely.
A lot of times you may end an issue that would result in a call back or forwarding person to another department. Patience and listening ensures that the problem gets solved as soon as possible so people aren't getting passed around.
Favorite Quote or Saying?
I suppose my favorite quote would be something my dad said my grandfather use to say. "There's nothing new under the sun." Everything you are thinking that could be possible somebody has probably thought about.