The PROPS program includes a monthly profile of an A-State staff member that works every day behind the scenes to improve Arkansas State University… because EVERY Red Wolf Counts!
Staff members are selected from a pool of candidates that is created from the PROPS nomination form.
Elianet Roldan-Cubero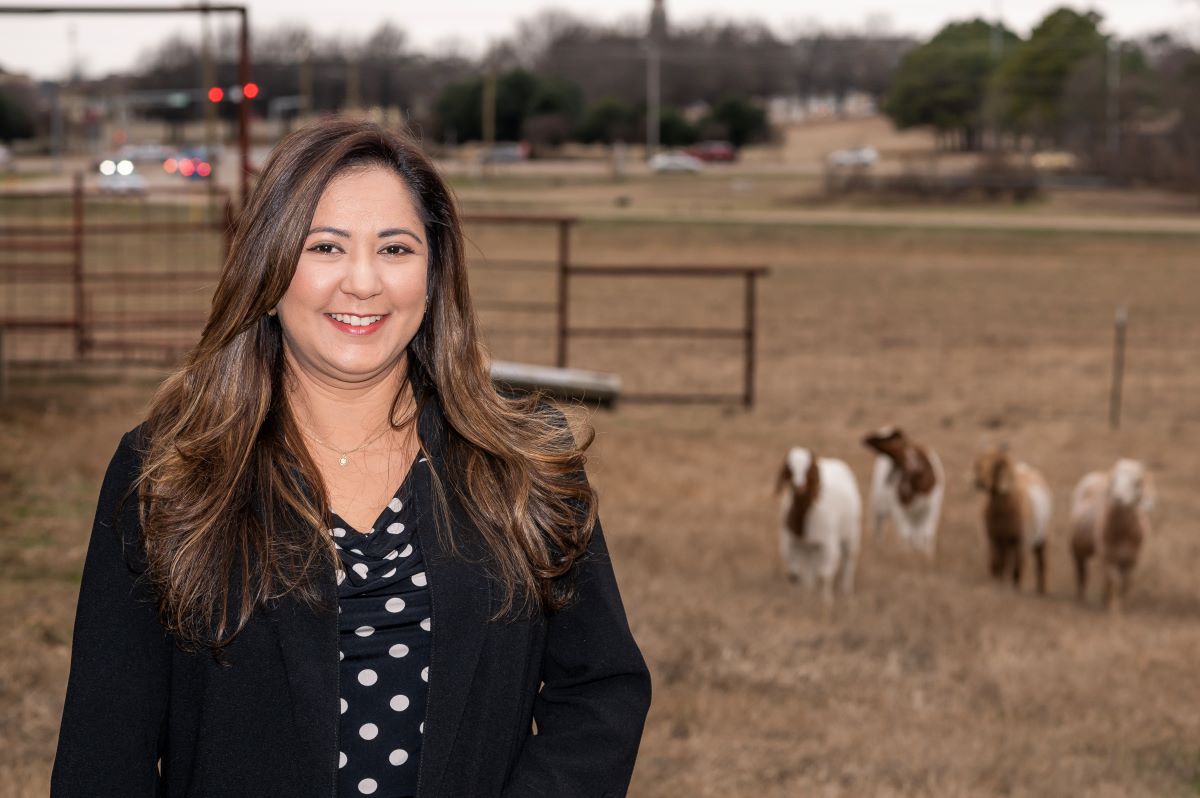 Elianet Roldan-Cubero was nominated by Megan Meese. Megan said, "the minute Elianet became our college advisor, she immersed herself in her role. She came in during the heat of advising and tirelessly helped students get registered for classes. She always has a line of students, but she helps them with a smile every time. She is a very quick learner, and she doesn't do anything half-way! Students often express how grateful they are for her help. Elianet truly enjoys the work she does. Not only does she advise our students with academics, but she serves as a counselor for students who need a listening ear. Elianet volunteers for the A-State mentor program where she mentors high school students in need. She is also volunteers by mentoring high school students through the Hispanic Center of Jonesboro. Elianet often volunteers to assist with extra things our college needs. She has even got her hands dirty at the A-State farm. She is very 'artsy' and uses her talents to create things that are helpful to others. Elianet is the kind of person you want on your team. A-State is lucky to have her, and I can't think of anyone more deserving of PROPS!"
P.R.O.P.S. subcommittee members Kelly Sabin and Gregory Umhoefer spoke with Elianet recently to learn more about her and her experience at A-State.
What is the last book that you read for fun?
Well, it was for fun, but it was for work, too. I was the instructor this past semester for the FYE course. The book was called, Teach Yourself How to Learn. It was a really good book. It gives insight to students on tips for time management, study skills, and professionalism. FYE is the first-year experience program for the Making Connections Course that introduces first semester freshman transition into college life.
What were you most known for in school?
Being the sweetest or kindest. I was mostly recognized as being the one who always helped others.
What makes a good staff member?
Being a good team worker. Being able to work with anyone and being able to help. If anyone needs an extra hand, even if it's not what you're here to do, it's good to help.
If you could travel anywhere, where would it be and why?
Scotland would be my go-to. I want to see the foggy castles, dreamy mountains, rolling hills, and cliffs. I would say the fancy side of Scotland.
Describe your biggest obstacle and how you mastered it.
Before I moved and started working here, I lived in Puerto Rico. I think my biggest obstacle was when the hurricane came through the island. There was a power outage for a big while. Then, moving here, the tornado came through and destroyed the house. I think overcoming the obstacles of mother nature and getting myself calm enough when I hear the sirens and not having that worry, and getting back to where I was before that, will be one of the biggest obstacles I can overcome. That's on a personal side. On the vocation side, when I worked in Puerto Rico, I used to work in a call center where I was a donor specialist that received donations for St. Jude. People would get upset when they had not received the merchandise, like t-shirts. One of the hardest parts of the job was to calm the caller down and let them know they had been heard and get the situation resolved without losing your cool.
What was the best or most memorable advice you've ever received?
That's a hard one. I think the best advice I've learned was indirectly. I learned how to listen to people. Communication is better and it's better for them to feel heard so you can help the person.
What would you say your favorite motion picture is?
Oh! I have so many! That's hard. I don't know! I don't think I can choose. My favorite genres are romance and comedy. If I had to pick one DVD that I could watch for the rest of my life, and you're going to laugh, but it would probably be Shrek, the first one. In Spanish, it's even better! I'd say Shrek all the way.
In an alternate life, if you could have another career, what would it be and why?
Farm Manager! I love to be outside. I do my office job, but if I could do my job outside, it would be a good alternative to what I do. I did an internship on a dairy farm in Puerto Rico, and I think that is what started my interest in agriculture and encouraged me to get my master's in animal science.
What is one thing that you wish you could teach everyone about your role on campus?
45 upper-level credits are required! Even if you have the full 120, if 45 aren't in upper levels, it's not finished. That's the first thing that comes to mind. I made sure during the FYE course that I expressed this multiple times so that each student would know. Even when students have their degree plan, they still miss it.