The PROPS program includes a monthly profile of an A-State staff member that works every day behind the scenes to improve Arkansas State University… because EVERY Red Wolf Counts!
Staff members are selected from a pool of candidates that is created from the PROPS nomination form.
Jennifer Keys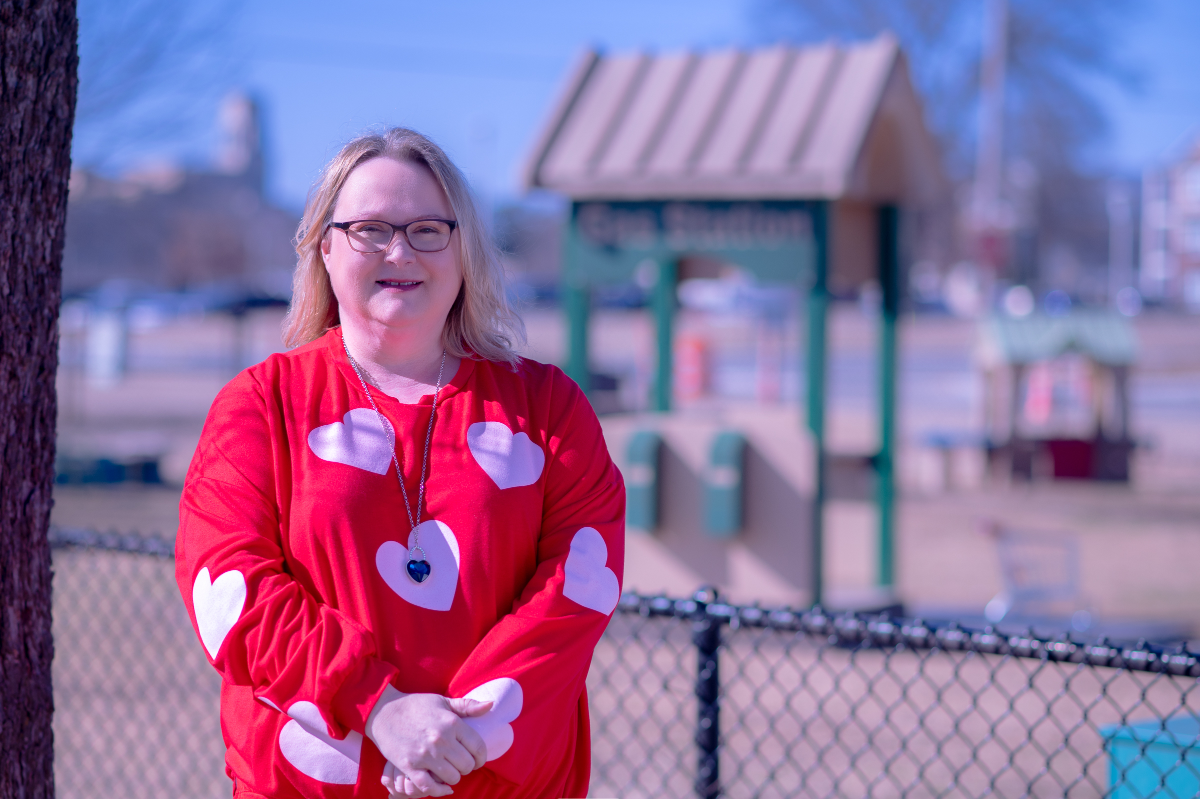 Jennifer was nominated by Tonya Cole for her tireless work as the Director of the Child Development and Research Center where she oversees two buildings, 13 classrooms, numerous staff and student workers, and over 140 children. Tonya is most impressed about Jennifer striving to have positive relationships with staff in the midst of all of her job duties, and "is the definition of a PROPS candidate and she most definitely is someone who deserves recognition of their hard-work and behind the scenes efforts to improve A-State." Jennifer and her husband of 18 years, Randol, have three children(Sebastian, 15; Cohen, 11; and Crimson, 11) and live in Paragould.
PROPS Subcommittee members Tiffany Mosley, Cathy Naylor, and Gregory Umhoefer met with Jennifer to discuss her contributions to A-State and get to know her better.
What is the one thing you wish you could teach everyone about your role on campus?
"I would like for people to understand that the first 5 years of a child's life are critical. What we do hereat the center is very much beyond babysitting. We're teaching. What happens here at the center is a lot of teaching, molding, and shaping. We are impacting and raising our future leaders."
What do you like about A-State?
"I really like the staff that I work within our department and Childhood Services. They are all really hardworking and dedicated. What they're doing enriches the lives of children. I like thinking I'm part of something bigger. It starts here with the children, and I have a sense of community. We have professors, staff, and students who send their children here, but also families who work in a factory or St. Bernards or NEA Baptist. Everyone can send their children here, it's not just for A-State. Also, in a few years my oldest son will be college-aged so I like the opportunity that might present as well for him to attend school here."
What is your vision for the future?
"I am trying to raise good human beings to be kind to other people. Of course I want them to succeed academically, but more importantly to recognize those in need around them and to be kind. I'm trying to make sure we're providing quality care at the center and providing teachers all the support they need. We want to make sure the staff is supported and encouraged. It's hard to be a teacher right now in the face of the pandemic with teacher and sub shortages. Being a leader is caring about the people around you. If you don't care about people they can tell. It's about being real and taking care of the people around you."
The best advice I ever received was...
"My mom gave such great advice. She taught me to never give up. Even when you don't feel like it, you show up, you get up anyway and work hard. If today didn't go well, tomorrow is a new day."
If I could travel anywhere, it would be....
"If I could travel anywhere, I would pick Italy. That's somewhere I've always wanted to go. It's beautiful there and I love to cook so I would love to take a cooking class from an Italian chef. I love the architecture, beaches, and ocean also."
My favorite hobby is...
"I have a couple–I love cooking, as I mentioned before. My favorite dish to cook is homemade lasagna and manicotti. I also enjoy singing. I've been singing since I was a little girl. I am active at my church so I help lead worship on Sundays. I love singing and I love all kinds of music too-80s to country to worship. I love all of it. I'm not picky, it just depends on what inspires me."
If you could have another job or career what would it be?
"I don't know because this role was made for me. I came from Paragould School District and worked in a home visiting program for a really long time. It was a big decision to leave Paragould schools to come to A-State but it was time for a change and a new challenge. I see myself continuing to do this because I love the people I work with and the families and the children. It makes it worthwhile to get up and do this every day."