Arkansas State is bringing back Winter Session for undergraduate students this year. The three-week online semester provides students the opportunity to pick up a course during the holiday break between the fall and spring semesters.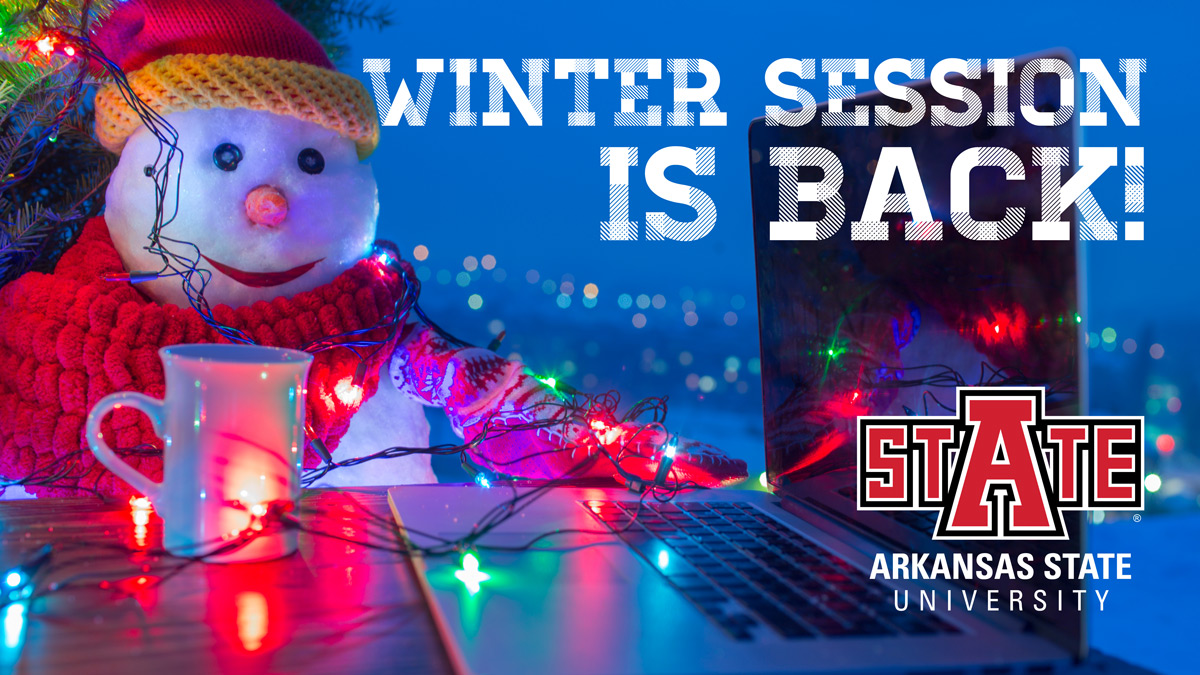 Had a class that didn't fit into your fall? Want to get a class ahead on your spring? Or, you want to try out Arkansas State? Winter Session is for you – check out the listing of current courses in the FAQ below.
Registration opens October 26th and courses run from December 19, 2022 – January 6, 2023. Classes are open to traditional Arkansas State University students and visiting students.
The Winter Session advantages
Stay on-track for degree completion
Accelerate time to degree
Catch up on credits
Take a required course to fulfill a prerequisite
Single course focus
Maintain a non-institutional scholarship
Eligible for financial aid
For more in about the winter session, contact the office of Outreach at outreach@Astate.edu.