ASU Museum offers permanent exhibits, online exhibits and temporary exhibits. Below are examples of the exhibits you will see when visiting. All permanent exhibits have been linked with the Arkansas Standards, required by Arkansas public schools. Explore the how ASU Museum Galleries can meet your needs with your visit in the areas of Science and Engineering, Mathematics, and Social Studies.
Permanent Exhibits
Rockabilly! The Northeast Arkansas Story

Teens living in the 1950s learned to dip, dive and jive to the raucous Rockabilly sound! Now, you can come and learn all about the music that grew up in your back yard at ASU Museum's newest Exhibit, Rockabilly! The Northeast Arkansas Story.
This exhibit was funded by proceeds from ASU Museum's 2013 and 2014 Rockabilly Boogiefest concerts, individual donations, the Museum's own members, and by ASU Museum itself.
The Arkansas Frontier
The Arkansas Frontier brings the European exploration and settlement of Arkansas alive for children with multiple hands-on exhibits—and covertly engages kids in math- and engineering-based competitions that are fun for the whole family.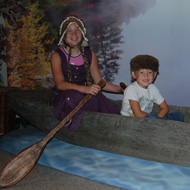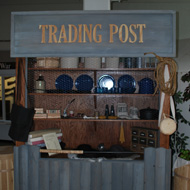 Kids role-play as they plan their own foray into the Arkansas wilderness. Assuming the imaginary guise of a farmer, a trapper, or a traveler, they buy supplies at a Trading Post with a ration of 40 coins; "shoot" wild game within a period-design bean bag toss (Try Your Luck); and spin the Wheel of Fate to "win" one of twelve good (or bad) fortunes taken from actual journals of early explorers in this region. Visitors can explore the workings of a gear-driven odometer powered by an authentic replica of a covered wagon wheel and match wits in a brand new graphing game—the Museum's own invention.
Toddlers can play inside a life-size replica of the 17th-century canoe dug up at Toltec Archaeological Site in central Arkansas, push buttons to match songs and calls together with animals essential to life and sustainability in the early Arkansas wilderness, and dress in period-style clothing: great photo ops for parents and grandparents! The weary can sit and watch "Arkansas History Through a Child's Eyes," illustrated with artwork created by children in Northeast Arkansas.
Crowley's Ridge Mastodon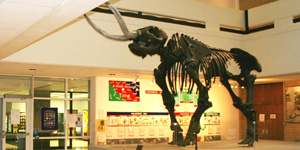 Over 10,000 years ago, Arkansas was home to a wide variety of large animals, including mammoths, mastodons, llamas, and giant beavers. These giant creatures died out at the end of the last major ice age, a time when large mammals became extinct all over the world. Possible causes for this major extinction include climate change brought on by retreating glaciers and competition from a predator that began to cover the globe: humans.
Earthquake
This exhibit tells the story of the New Madrid Earthquake zone. Learn about its history, national significance, and what it means for those of us who live nearby. The 2-minute video below presents science experiments and earthquake safety information.
Living Off The Land
This exhibit provides a look into the lives of early settlers with artifacts from the farming and timber industries as well as everyday household tools.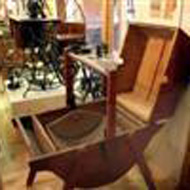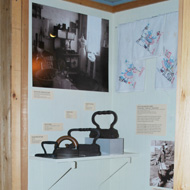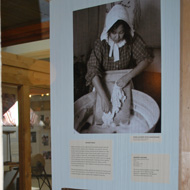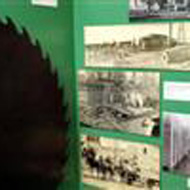 Mary Stack Gallery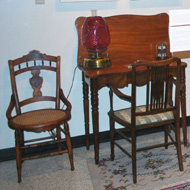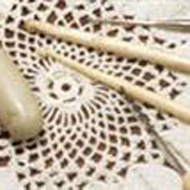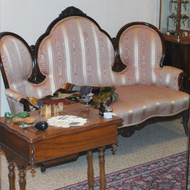 Mary E. Stack was a native of Jonesboro, Arkansas who spent much of her life serving as a dietitian in the U.S. Army. During World War II she served in the Pacific and completed numerous other tours of duty. Throughout her travels Stack visited antique shops and auctions collecting, among other things, turn of the century furniture, snuff boxes, over 1500 thimbles, sewing scissors, lace-making bobbins, crochet hooks, knitting needles and hat pins. A sampling of these objects is exhibited in the Mary E. Stack Gallery.
Military Gallery
The Military Gallery holds a collection of American military and civilian artifacts as well as World War II German and Japanese military artifacts. The exhibits reflect successive conflicts from the Civil War through the Vietnam War.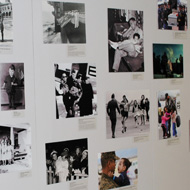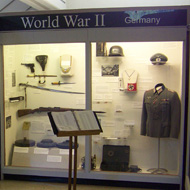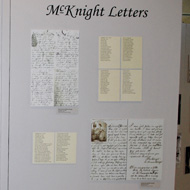 Native American Gallery
Portals of the Soul: Ancient Peoples of Northeast Arkansas is the current exhibition in the Native American Gallery. Portals of the Soul presents the story of Arkansas's first civilization—the Native Americans who tamed this land thousands of years before Anglo-Europeans set foot in North America. Skilled artisans in prehistoric Arkansas painted and inscribed images of hands, eyes, serpents, crosses, and a host of other visually powerful designs in artifacts made of pottery, shell, copper, and stone. In concert with oral traditions still told by the living descendants of these ancient peoples, these images represent the mythical creation of the universe, its division into realms, and the very doorways, or portals, through which spirit beings traveled from realm to realm. The artifacts presented in this exhibition attest the great achievements of Northeast Arkansas's native peoples.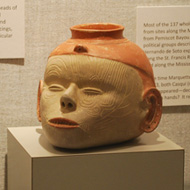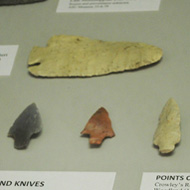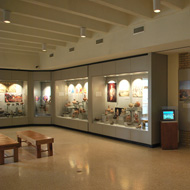 This exhibit is the capstone project of museum studies courses taught by Dr. Marti L. Allen. The Museum thanks and congratulates the two Heritage Studies students who co-curated this exhibition: Leslie Hester and Marlon Mowdy.



Natural History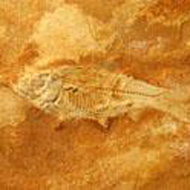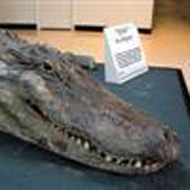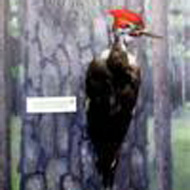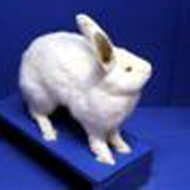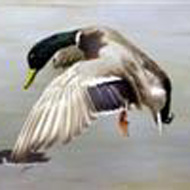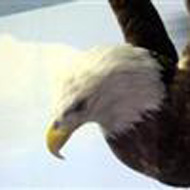 Old Town Arkansas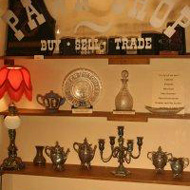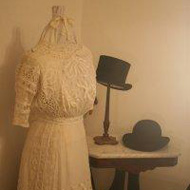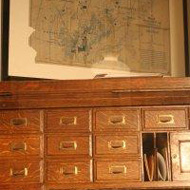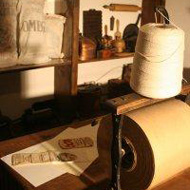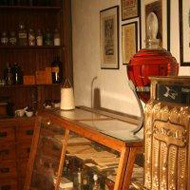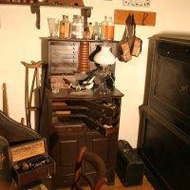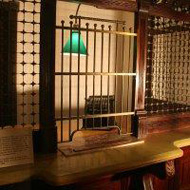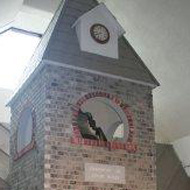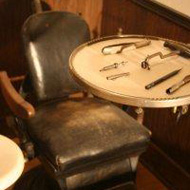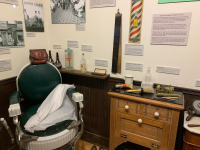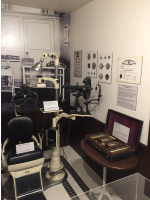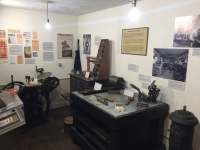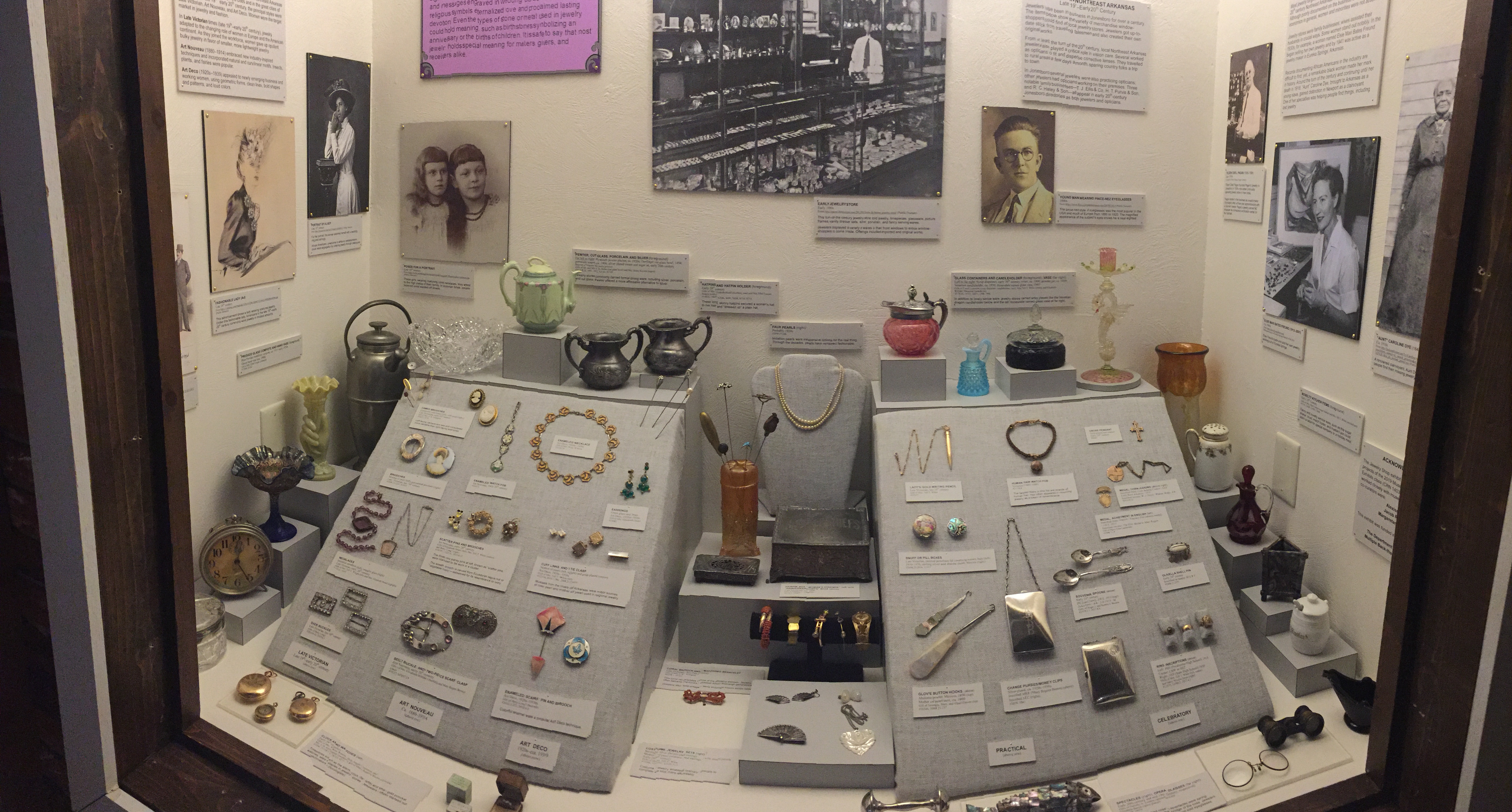 While strolling down the lane, you may visit the general store, mercantile, jewelry and optical shop, pawn shop, barber shop, land office, post office, bank, drugstore, drug manufacturing shop, print shop, doctor's office and dentist's office. There is even a town square which features period photographs of area main streets.
Listen to an audio tour of Old Town Arkansas: English / Spanish

Historical African American Business District
Over fifty thriving and successful businesses served the African American community in Jonesboro, Arkansas from approximately the 1920s to the 1960s. During this period, many African American-owned businesses opened, changed ownership, relocated, and closed. Take an audio tour of Old Town Arkansas from the perspective of an African American around 1900.

A Walk Through Time
Walk through 650 million years in 30 feet and meet "Mona" in the Museum's Mastodon exhibit.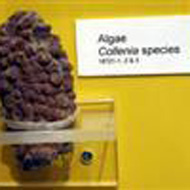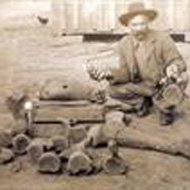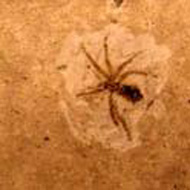 Online Exhibits
Mother Goose Nursery Rhymes
This collection of Mother Goose Nursery Rhymes includes Little-Bo Peep, Humpty Dumpty, Tom, Tom, the Piper's Son, Jack & Jill, and many more.
Schools, youth groups, and other organizations interested in group reservations should call Michelle Friend or Jill Kary at 870 972-2074 for more information.