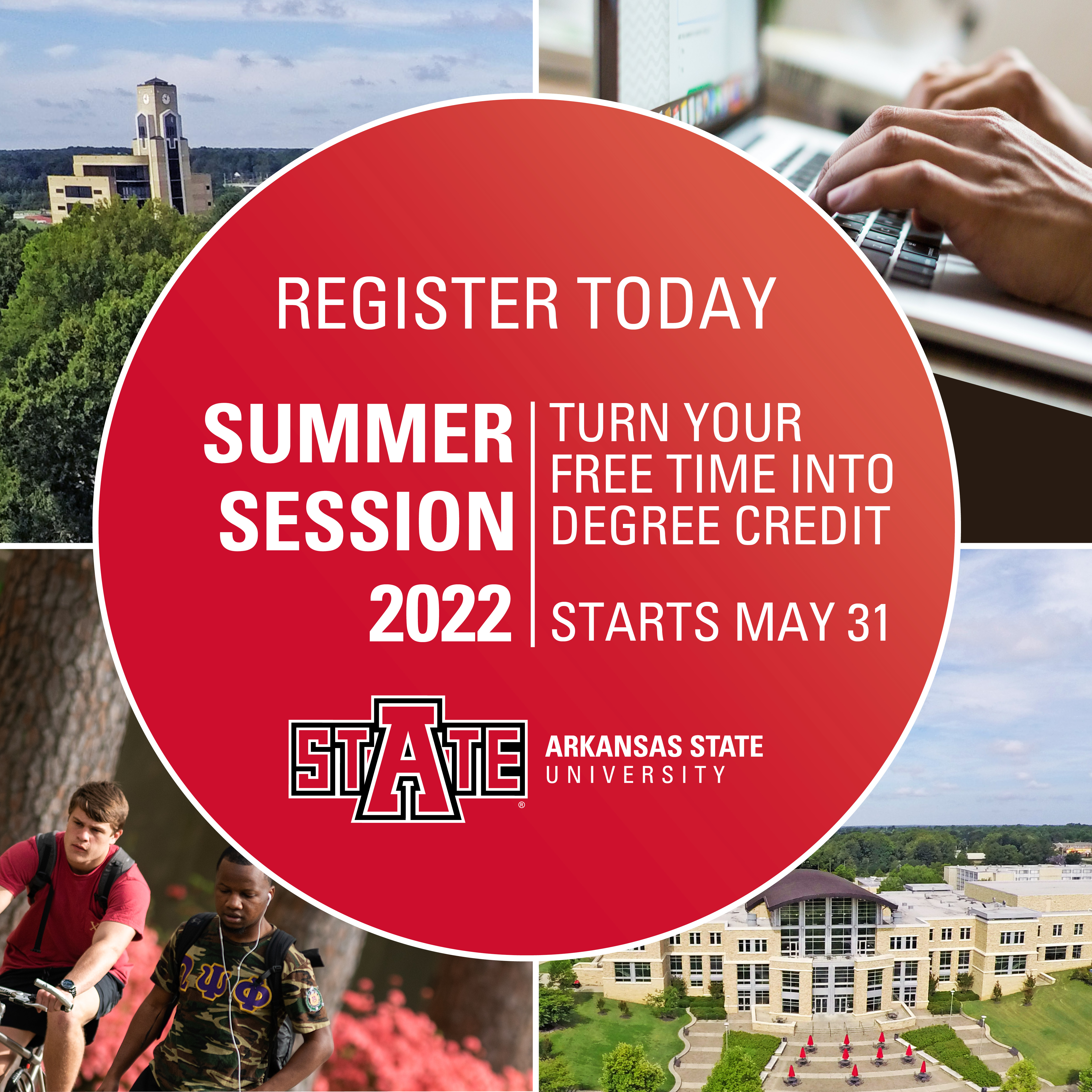 Was there a class you wanted to take that didn't fit into your Spring schedule? Would you like to jump-start your Fall courses? What if you want to see what A-State has to offer? Our Summer Session is perfect for you!
A-State offers two summer sessions, and registration opens on March 10. Classes are open to traditional Arkansas State University students and visiting students.
Summer Session Advantages
Stay on-track for degree completion
Accelerate time to degree
Catch up on credits
Take a required course to fulfill a prerequisite
Single course focus
Maintain a non-institutional scholarship
Eligible for Financial Aid
Schedule an Appointment with an Adviser Today
You must be advised before you register for Summer Session 2021! An advising hold will be placed on your account until you have been advised.
What If I'm Not a Current A-State Student?
No problem. If you considered attending A-State for the Fall or Spring semester but couldn't due to COVID-19 or economic concerns, this is a great way to check us out!
Transient students (students who are enrolled at a different university) wishing to enroll in A-State Summer Session courses should apply through A-State's Transient Application. Apply Here