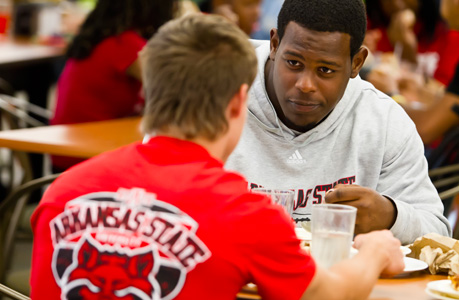 Express Dollars are your solution to campus currency. To open an Express Dollars account, simply deposit at least $10 in your account.
Cash deposits can be made at the Cashier's Window in the Student Union. Deposits can be make with debit/credit cards through E-Accounts. Additional money may be deposited into your account at any time during the year. The funds in the account carry over each semester.
Guest Deposits
To make a guest deposit, click here.
Choose Make a guest deposit
Enter the cardholders last name
Enter the cardholders ID number (make sure to put a "7" in front of the ID number).
The deposit will be made to the cardholders account the deposit has been confirmed.
Disclosure Statement
Students should familiarize themselves with the Express Dollars disclosure statement for more information on issues like lost or stolen cards, refunds, unauthorized purchases, and more.
View the PDF >>