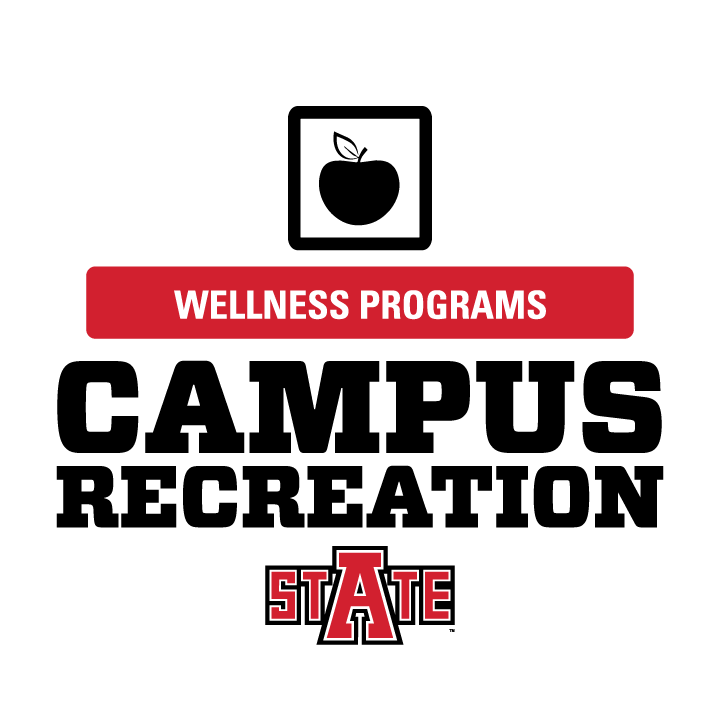 FALL 2021
| | | | | | |
| --- | --- | --- | --- | --- | --- |
| | MONDAY | TUESDAY | WEDNESDAY | THURSDAY | |
| 4:30p | | | | | |
| 5:00p | ZUMBA | | ZUMBA | | |
| 5:30p | | BODY BURN | | ZUMBA | |
| 6:00p | SPIN | | SPIN | | |
| 6:30p | | YOGA | | YOGA | |
| 7:00p | YOGA | | | | |
| 7:30p | | SPIN | | | |
---
NOTE: Group Fitness classes are back in the GROUP FITNESS ROOM located on the 2nd Floor of the Red WOLF Center
Class Descriptions
ABs: Everybody wants better abs! Strong abs helps contribute to overall core strength. This will work your abdominals by firming up transverse, oblique's, and rectus abdominis.
Body Burn: This class uses a mixture of dance fitness plus body weight movements to create a low intensity, but high calorie burning exercise. Feel the Burn!
Body Fit: (Presented by the Counseling Center): Are you looking for an ACTIVE way to reduce your anxiety and your daily stressors? If so, join us every Tuesday for a NEW and DIFFERENT stress management program. Not only will you learn healthy ways to improve your mood and reduce your anxiety, but you will also be led in a 40 minute, high-energy interval training class. The "Exercise for Stress, Mood, and Anxiety" Group meets every Tuesday at the Red Wolf Center in the Group Exercise Room at 3:30 pm. For more information, contact Amber Martin at along@astate.edu
Cardio TurnUp: Kick your workout to another level with this dynamic fitness class that includes a full range of movement that will work every major muscle group in your body in addition to cardio.

H.I.I.T.: Don't have a lot of time, this class is for you. This high intensity interval training program is a full body workout to help burn more fat, increase your metabolism and build a healthier heart.
MixxedFit: BAM.....Step Up your cardio routine with this dance fitness program that is a mix of explosive dance moves and boot camp inspired exercises that will make your workout more effective and challenging!!
Spin: Ride your way through rolling hills, steep climbs, flats & sprints to make this cardio workout fly by. Bring water & a towel & be ready to sweat!
Total Body Sculpt: An intense full body training program that includes body weight exercises, cardio and plyometrics.
Yoga: Learn the fundamental techniques and actions necessary to create a safe, balanced, and challenging practice. The practice requires a willingness to engage the classical practices that provide an environment to inquire into the self.
Zumba: Designed to take the "work" out of working out. This class mixes low-intensity and high-intensity moves for an interval-style, calorie burning dance fitness hour.

Group Fitness Class Rules
1. Please arrive on time to all classes. Not receiving a proper instructor lead warm-up can lead to potential health and safety risks. Participants arriving after the start of class may not be allowed to participate, at the instructors discretion.
2. For safety considerations, classes may be limited based on space and the availability of equipment.
3. Equipment is not allowed to be removed from designated fitness areas.
4. If you have health concerns, please consult a physician prior to attending or participating in our classes.
5. Work out at an intensity that is comfortable for your fitness level. Classes are not a competition – please work towards your own personal goals.
6. Please be respectful of the instructor and fellow participants by adhering to the routine of the instructor.
7. Participants are responsible for the security and safety of their personal belongings at all times.
8. Please come dressed in appropriate workout attire. The following shoes will not be permitted: Keds, sandals, boots, dress shoes, and/or shoes with marking soles. Also, jeans, khakis, or other dress wear will not be permitted.
9. Classes may be substituted and/or cancelled if attendance is consistently low. If the class participation falls below 3 participants for 3 consecutive classes, the class may be replaced or cancelled.
10. If there are less than 2 people in the class, the class is automatically cancelled for that day. If there are 2 or 3 people the instructor will give the class the option of running the class.
11. Audio equipment is for instructor use only.
12. During class times, the group fitness room is for use by the class only.